How should I secure my important documents?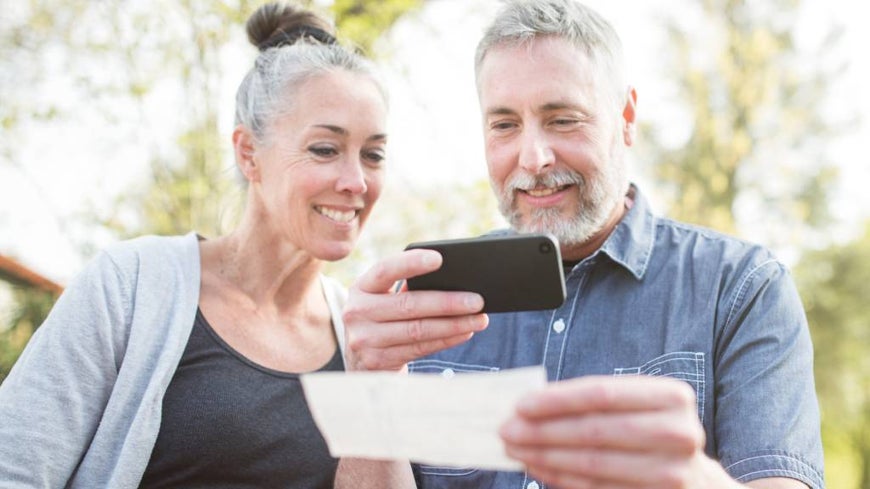 Planning ahead and getting your affairs in order doesn't mean you're about to shuffle off your mortal coil. It's something everyone needs to do – no matter your age, according to the experts.
"Chatting to your family members about your wishes regarding medical care, organising your Will and power of attorney and letting your loved ones know where important paperwork is located is something that can never be done too early," says accountant, mortgage broker and financial planner Natasha Janssens from Women with Cents*.
Why you need to keep your documents safe
Flood. Fire. Illness. Evacuation. There are many reasons why you might need to grab important items and leave your home – and being prepared for any eventuality is essential.
"Keeping important documents in a safe space is important for a few reasons – one, in the event of a natural disaster (and Australia's had a few of those lately), and you need to evacuate quickly, it makes it easy to grab everything," says Janssens. "Secondly, if you're suddenly hospitalised or you die, it makes it much easier for your family to find the important paperwork they need."
She adds that she'll never forget one client of hers – a single man who passed unexpectedly. "His distraught family had to figure out if he had any assets, loans, where his super was, and even how to access his computer to get to his social media accounts. Having your important documents and passwords organised makes a stressful situation a bit easier for your family to manage."
What documents do you need to secure?
The types of documents you will want to secure include your current Will, power of attorney, title deed if you own your home, copies of your ID documents such as Medicare cards, driver's licence, passport and birth and citizenship certificates, says Janssens.
A handy way to keep track of the documents you're storing is with an 'important documents checklist'. "This is a Word document or spreadsheet where you list all your important information such as contact details for your doctors, accountant, lawyer, financial advisor and banks," says Janssens. "You should also note down in the document things like your Medicare number, info about your super fund and bank accounts, social media logins and insurance policies (life, health, home and contents)."
5 ways to secure your documents
There are a number of ways to keep your documents safe, but for the ultimate peace of mind you may wish to choose a couple of options, so you always have a backup. Here are some ideas.
Putting electronic copies in the cloud: "The benefit to the cloud is that it's truly offsite," says Janssens. "But you must choose a trusted provider and use passwords that aren't easy to hack. Also, check if your documents are encrypted as part of the storage options."
Putting electronic copies on an external hard drive: "The benefit to this method is, of course, being able to easily take it with you in case of evacuation. The downside? A hard drive can be lost or damaged."
Buying a small safe to keep at home: If installed correctly and secured (say in a wardrobe), a safe can be a good option and hard to break into. "The downside is you might forget the code or family members might not know it if something happens to you."
Leaving copies with a lawyer or financial adviser: "This is a great idea, especially if they have your family's contact details. Just ask if there are fees for safely storing your information and what type of security measures are in place. And let your family know who your lawyer or adviser is in case of your sudden death."
Storing in a marked folder in your home office: "Obviously this is the least secure option because it's easy to access – and not just by you!"
What else do you need to consider?
Ensuring your documents are secured and remain as up-to-date as possible is just one part of getting your affairs in order. You should also put in place binding death benefit nominations, says Janssens. "Also, talk to your family about your wishes for guardianship of minor children. You also want to discuss organ donation, burial wishes and end-of-life medical care."
Reviewing your insurances on an annual basis or when your circumstances change – such as switching to a new job or buying or selling property – is also essential. "Making sure you're adequately insured is always a good idea," she adds. "In my experience being underinsured is a bigger and more common problem than having too much insurance."
And, most importantly, tell your family where to find everything. "There's little point in having a Will if no one knows it exists or where to find it," says Janssens. "Give copies of the Will to beneficiaries as well as your lawyer or financial planner and let them know where to find your important document checklist."
Need to review your insurance? It's always a good idea to make sure you have the insurance in place that you need (and not policies you don't!).
16 Apr 2020