Seniors Life Insurance
At Australian Seniors, we believe that life is your masterpiece. Like everything valuable, it's worth protecting. That's why Seniors Term Life Insurance lets you take out life insurance up to the age of 79, so it's almost never too late to look out for the things you've worked hard for.
You can choose up to $100,000 in cover, to protect you and your family for the next 20 years of your life (or until you turn 85 – whichever comes first). The money can go towards whatever you or your family may need, such as medical and living expenses, or even sudden funeral costs.
Plus, you don't need to have any uncomfortable medicals or blood tests to get approved. All you need to do is answer eight questions about your medical history and then decide on a cover amount that works for you and your loved ones. It's that easy, so get started today. DARE magazine
As a valued Australian Seniors customer, when you take out Seniors Life Insurance, you'll receive ongoing complimentary issues of DARE magazine. Learn more and view the applicable T&Cs.
Benefits of choosing Seniors Term Life Insurance
A flexible cover amount that suits you – choose how much you or your family will receive if you pass away or become terminally ill. You can set a benefit amount from $10,000 up to $100,000.
Cover for when you need it most. We know that the older you get, the more you have to protect. That's why our cover is designed for people aged 45 to 79, protecting you and your family for the next 20 years or until you turn 85 – whichever comes first.
Immediate cover. Once your policy is set up, you'll be covered straight away for death by any cause, and for terminal illness (excluding suicide for the first 13 months).
20% advance payout to cover funeral costs. When your family makes a claim, we'll give them 20% of the benefit amount in advance, so they won't have to worry about the cost of your funeral or other immediate expenses.
Triple payout for Accidental Death. Your family's benefit amount will be tripled if you pass away from an accident, helping with any last-minute expenses they might face.
Easy to apply with no medicals. Simply answer eight questions about your medical history over the phone. Once approved, you can get covered in minutes.
We'll keep your premiums manageable. Unlike some life insurance policies, your annual premium increase won't be based on your age which will help with budgeting later in life. Plus, we offer lower starting premiums for non-smokers.
Your own Australia-based personal claims specialist. If you or your family need to make a claim, we'll assign one of our local claims specialists to look after everything. No need to explain things to multiple people.
See more benefits
Trusted cover for when you need it most
Award-winning insurance 8 years in a row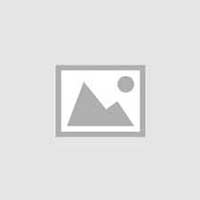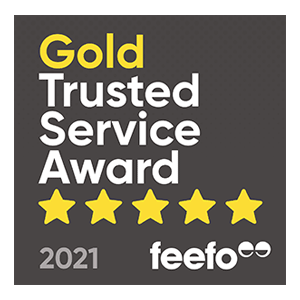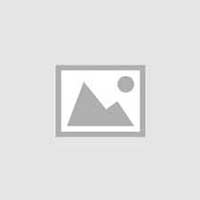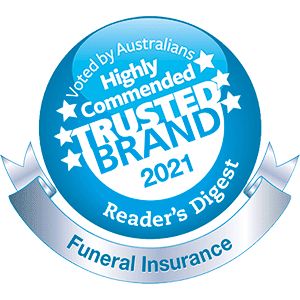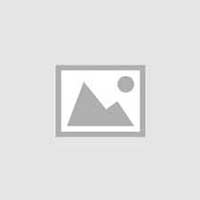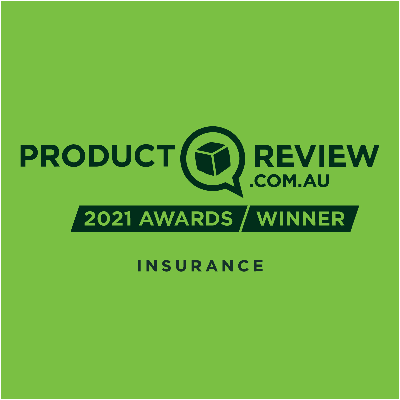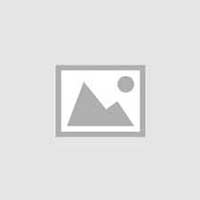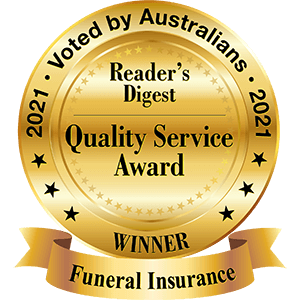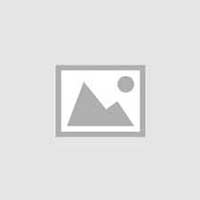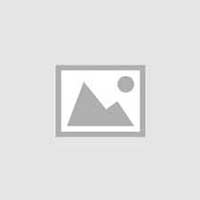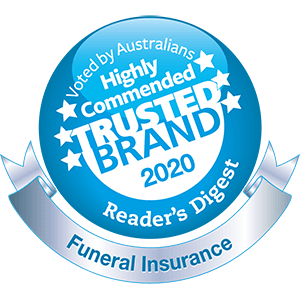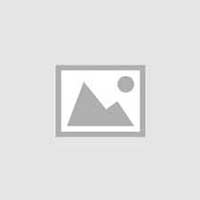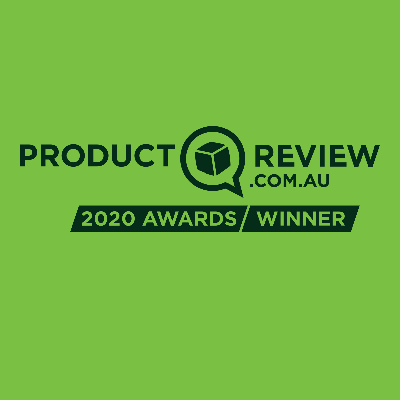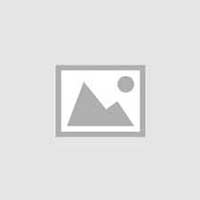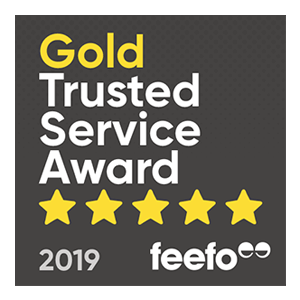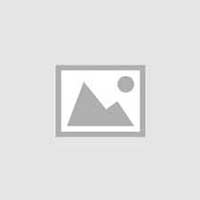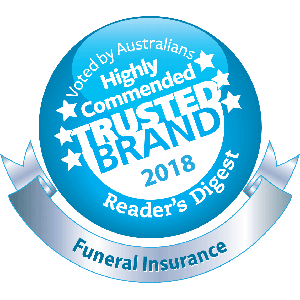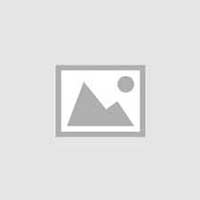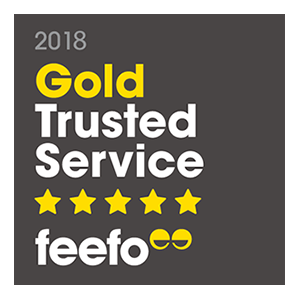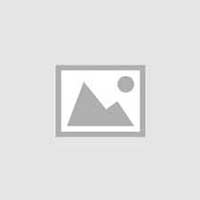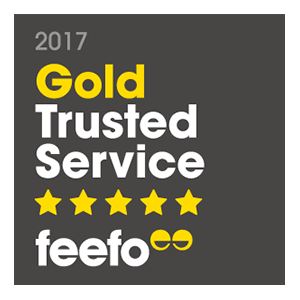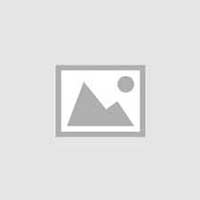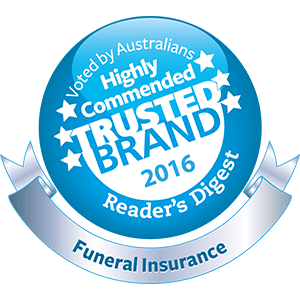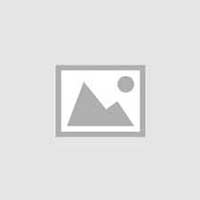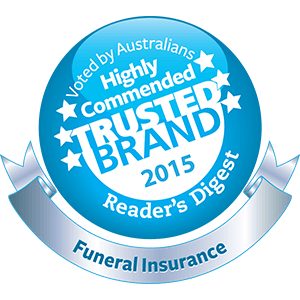 Australian Seniors has been recognised for providing real value for the local over 50s market, winning awards for our products and service for 8 consecutive years.
We're the proud winners of the Reader's Digest Quality Service Award for 2021 and 2022. We have also been the recipients of the Highly Commended Trusted Brand Award in 2015, 2016, 2018, 2020 and 2021, in the Funeral Insurance category. We were granted the Feefo Gold Trusted Service Award in 2017, 2018, 2019 and 2021.
Australian Seniors is also the ProductReview.com.au 2021 Annual Awards Winner in the overall Insurance category, as well as the 2020 Awards Winner in the Funeral, Car, Home & Contents, Travel, and Pet Insurance categories.
Essential Life Insurance information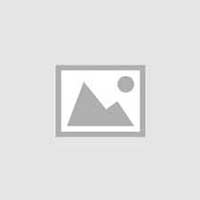 DARE to indulge?
Enjoy what you work hard to protect. DARE magazine helps you make the most of the world you live in.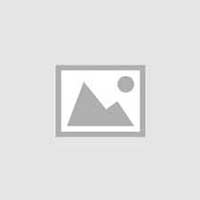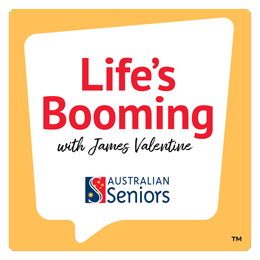 Life's Booming Podcast
Hosted by the ABC's James Valentine, the 'Life's Booming' podcast is available now!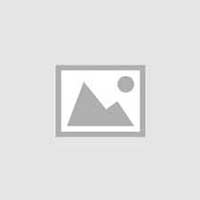 Cover the people that matter most
Why Australian Seniors
You and your family need insurance that delivers real value. With Australian Seniors, you get just that and more.
Peace of mind
Enjoy the confidence of knowing that your policy is backed by world-leading underwriters.
Award-winning insurance
We've got years of experience, helping you to protect your family and assets with award-winning products and award-winning service.
Dedicated to seniors
We believe insurance should meet your needs, not someone else's. That's why we focus on providing the best possible cover for Australians over 50.
Backed by experience
We've been doing what we love for years, just like you. Put yourself in good hands with Australian Seniors.
Life Insurance FAQs
Frequently Asked Questions
What does life insurance cover?
Life insurance generally covers you for death or a terminal illness. Some policies may also cover other events such as disabilities or serious illnesses, but these are usually added as optional extras.
How do I get life insurance?
It's very easy to apply for Seniors Term Life Insurance. All you need to do is answer eight questions about your health and medical history, tell us how much you want to be covered for, and we'll do the rest. Get started today.
Does term life insurance cover accidental death?
Yes, Seniors Term Life Insurance covers you for death caused by accidents. In this case, your family's payout will be tripled (up to a maximum of $300,000).
Do life insurance policies cover funeral costs?
There are no restrictions on how you or your family can use a life insurance payout, so the money can go towards a funeral, estate legal fees, ongoing living costs, and more. With Seniors Term Life Insurance, your family will get 20% of the benefit amount in advance when a claim is made, so they can cover immediate funeral expenses while the rest of the claim is being assessed.
Does life insurance require a blood test?
No, you don't need to have any blood tests or medical exams to apply for Seniors Term Life Insurance.
We're here for you
To find out more about Seniors Life Insurance, call us now on 1300 050 510 from Monday to Friday, 8am to 8pm. You can also request a call-back at a time that suits you.