6 thoughtful ways to memorialise a loved one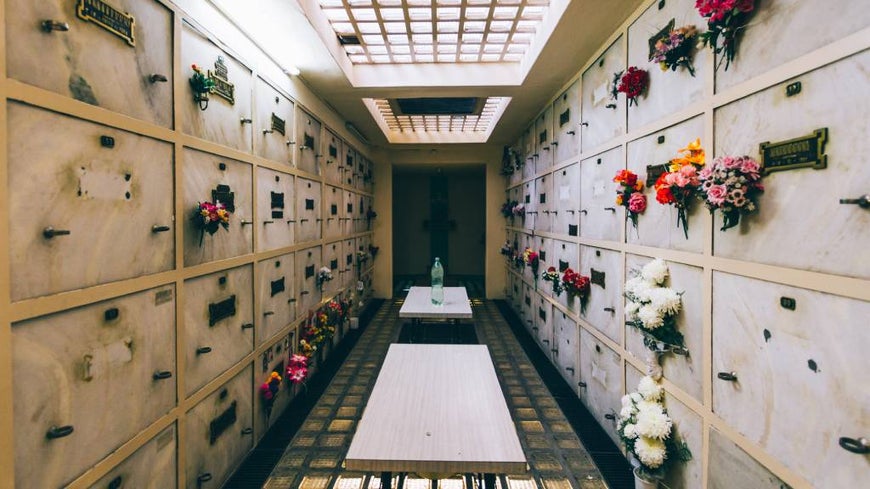 Written by Pip Harry for Australian Seniors.
A new trend transforming hair or ashes into personalised keepsakes can help keep your loved one close for years to come.
If an old-fashioned urn isn't quite your style, there are now many creative and unique ways to pay tribute to a loved one, after the funeral is over. "As our lives evolve, so do the ways we remember and honour lives lived," says Jennifer O'Neill, co-owner and manager of Final Touch Australia, a Brisbane-based company that supplies urns and cremation products for the funeral industry.
"The new options in keepsake jewellery and other memorial gifts create the opportunity for multiple members of a family or friendship circle to memorialise in their own unique way. This can mean continued connection and, in some cases, emotional closure," she says.
1.Go green
If your loved one was a green thumb or passionate about the environment, you could grow a beautiful, enduring memory tree with their cremated remains. The Living Urn provides a biodegradable bamboo urn and semi-established plant of your choice. You add the ashes to the urn and then plant the seedling. Should you plan an eco-friendly funeral?
2. Rolling stone
Almost three-quarters of Australian funerals involve cremation, but a box of heavy ashes can be difficult to face. Ahead of the curve is US company Parting Stone. Remains are solidified into a collection of 40-60 smooth stones for display indoors or outdoors. The service is available for pets or people.
Closer to home, Australian company Memorial Glass makes glass 'Comfort Stones' in a rainbow of pretty colours, as well as a range of jewellery, all featuring a small sample of cremation ashes inside.
3. Hold them close
If your departed was a one-of-a-kind gem, there are other companies that will create jewellery in their honour. Keepsake Jewellery crafts memorial pendants, necklaces and charms, designed to hold ashes or hair inside. Heart in Diamond and LONITÉ create diamonds by extracting carbon from a sample of hair or ashes.
4. Make their mark
The ultimate tribute is to get a memorial tattoo using cremation ink. Decorate your skin with your loved one's name and birthdate, a quote that was special to them, or even a sketch in their likeness. Cremation Ink offers professional-grade, sterilised tattoo ink, infused with ashes, so you can have your artwork done in your local tattoo studio. Here are some unusual ways to say goodbye.
5. Permanent record
Was your loved one a music lover? Press their ashes into a bespoke vinyl record and you'll have a unique audio-visual memento you can play. UK-based company And Vinyly... allows you to choose their favourite tune or record a personal message, and can ship the vinyl worldwide.
6. Unique urns
Boyce Studio in California crafts 'Planturns' in modern, solid timber designs. These Scandi-style pieces have a space for you to add a plant of your choice at the top, and a muslin bag to house the cremains in the bottom half. Shipping is available to Australia. Find out more about the costs associated with funerals.
While it's a good idea to think about how you want to be remembered after your funeral, have you considered how your actual funeral will be paid for? Seniors Funeral Insurance can pay your family up to $15,000 upon your death.
20 Sep 2022