More people are turning to unusual ways to say goodbye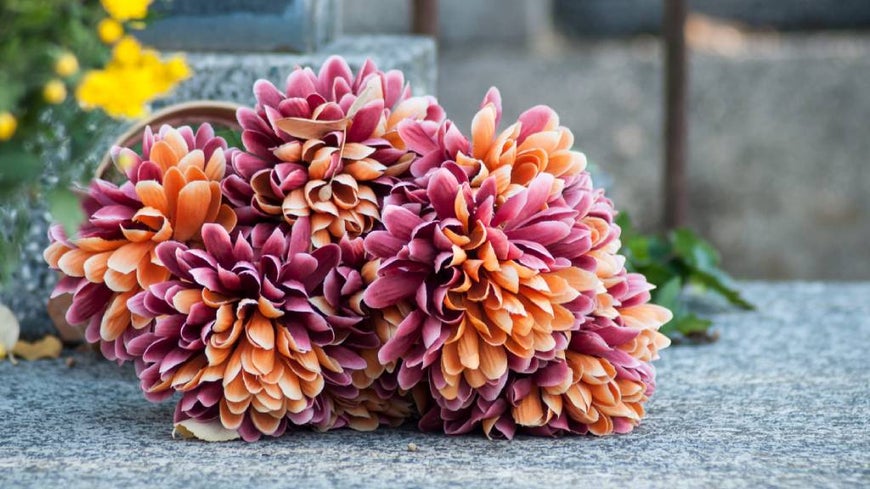 Written by Alex Speed for Australian Seniors.
A funeral is one of the most important events we will ever organise, and now there are more choices than ever when it comes to making a final farewell unforgettable. Dr Philip Bachelor, lecturer in cemetery practice at Deakin University and CEO at Box Hill Cemetery, says grieving families are increasingly looking to personalise the funerals of loved ones.
"Families are looking at rituals and customs, discarding some and reinventing others. With so many different cultural and religious traditions on offer, funerals are becoming more eclectic and bespoke."
Making your funeral more personal
While the norm is a traditional ceremony, a growing number of families are turning to more unique farewells. Funeral director Lee-Ann Wein, works for Tender Funerals, a not-for-profit, community-based funeral home in Port Kembla, NSW, which invites families to get involved as much as they want, including decorating the coffin, washing the body, providing music and conducting their own service.
Holding ceremonies at home or at a favourite beauty spot are becoming more common, as are playing elaborate slideshows or even short films with highlights of a loved one's life. Other funerals may involve bringing treasured vintage cars, animals, or artwork to the ceremony.
Choosing a resting place
Legally in Australia, bodies must be buried or cremated. The Cost of Death research from Australian Seniors finds that 65% of us today choose to be cremated. Your loved one's ashes can be taken home and buried in the backyard, but if you are going to scatter them elsewhere, you may need permission from the landowner or council.
One new option is natural burials. "There is no universal definition as to what a natural burial is, but there is growth in natural bushland areas where you can be buried without a coffin," Dr Bachelor says.
Woven, wicker, MDF and even cardboard caskets are also becoming popular, starting in price from about $500, with the highest-end ornate wooden caskets costing upwards of $15,000.
Lee-Ann says a simple ceremony, which is done with compassion, doesn't have to cost the earth. "We believe each person and their family and community knows how they need to say goodbye, and our role is to facilitate that from the background. Whether there is a celebrant officiating, or the family hold their own ceremony, this is their unique goodbye."
The final farewell – what is involved?
When it comes to details such as funeral dress code and eulogies, says Dr Bachelor, guidelines are fluid. "Some people still feel everyone must wear black as a sign of respect and others, particularly where the death of a child is involved, say no, my child was so special to me I don't want an ordinary service." Either approach is perfectly okay, he says.
"With eulogies, it's best to have someone who knew the person well and who can stand up and speak honestly about them," he says.
Lee-Ann says COVID-19 restrictions on funerals (for example, limits on the numbers who can attend), have required creative thinking and have allowed families time and space for private rituals.
"Good grief is about connection, and a beautiful ceremony honours that," she says.
Over 50s survey: The costs and trends for modern funerals
$9,055 is the average cost of a burial.
$6,334 is the average cost of a cremation
73% report that funerals are becoming less religious.
61% would like the trend of not wearing black at their own funeral
27 Sep 2021