A guide to cremation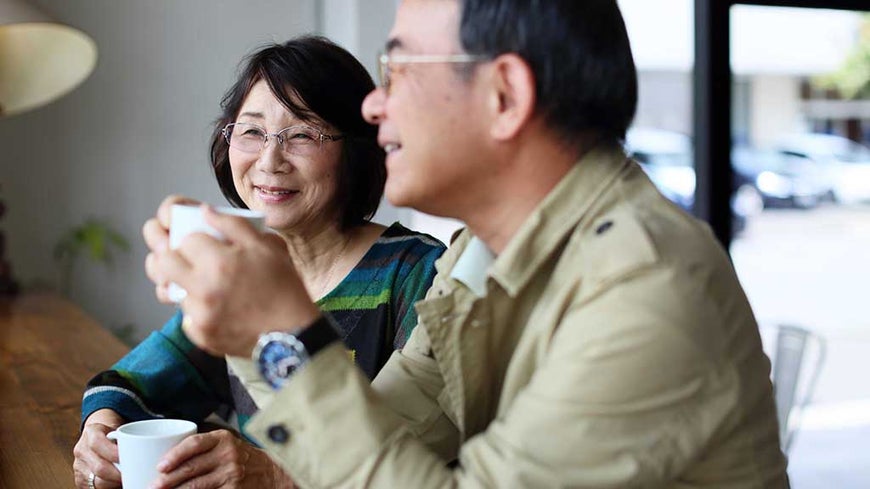 While it's often challenging to think about your passing, it's important to plan ahead and decide what you would like to happen at your funeral and with your estate.
According to the Circle of Life Survey, older Australians are three times more likely to choose cremation over a burial. So, if you've already looked into creating a will and are now wanting to plan your final wishes, this guide shares the essential details about cremation.
Funeral costs to consider
Firstly, it's important to familiarise yourself with common funeral expenses and how much a funeral will cost – you'll need to consider:
funeral director fees
coffin or casket expenses
transport – for the coffin or casket as well as your family members if desired
death certificate
permits
cost of the actual burial or cremation
any other expenses required such as flowers, notices in local newspapers, clergy and wake.
Do you know what the cost of your funeral might be in the context of how you want to be farewelled by family and friends? If not, try our funeral cost calculator to find out.
Common reasons for cremation
The decision to bury or cremate is a personal one. The choice is often based on family traditions, individual preferences, and in some cases, religious beliefs.
Instead of being buried in the ground in a casket, cremation involves the body being cremated into ashes and either kept by family members or scattered at a specific location special to the deceased.
"Among those who prefer to be cremated, 7 in 10 would prefer their ashes to be scattered in a special place." - Circle of Life Survey
These are some of the reasons people choose cremation over burial.
Cost
The cost of a cremation is often much lower than for a burial. For example, cremation does not involve a burial plot or a headstone. While some form of a casket is still required for a cremation, it does not need to be a an expensive one as it will end up being destroyed anyway. Remains are usually kept in an urn instead, which is much cheaper.
Keep loved ones close
When a person is cremated, there are two common options loved ones choose from – scatter the ashes or keep them in an urn. This provides flexibility in terms of a final resting place and helps loved ones feel closer to the deceased after they're gone.
Land concerns
Many people have turned to cremation due to land concerns. Cremation is often seen as a "greener" and more environmentally friendly option as the materials and ongoing maintenance required for a burial often produce a much larger environmental impact.
Customisation
Cremation services can also be customised to suit the individual. While cremation was traditionally only about the urn or the scattering, it's now much more than that. Not only can people choose where to scatter, but many things can be done with the ashes if kept. In fact, in some countries and cultures, there has even been such trends as to turn a loved one's ashes into jewellery, which is another personal way to help loved ones remain closer to the deceased and honour their memory.
The cremation process
When opting for cremation, there can still be a traditional funeral service in the same way as a burial, and your family can choose how this service is conducted. The only difference is that at the end of the service, the remains are cremated rather than buried. Your family can also still choose to have a wake if they wish.
The funeral
A funeral service of some sort will precede the cremation. During this time, family members can speak and any religious observances can be conducted. Following this, the body is transferred to a crematorium that can sometimes be at the same premises. By law, the cremation must occur within 48 hours of the service.
Identifying the deceased
Staff at the crematorium must verify the identity of the deceased, and the cremation application is reviewed. Items such as watches, rings, internal medical equipment or any other foreign objects will also be removed at this time.
The cremation
The deceased is placed inside a coffin or casket which is then moved through the cremator. After around four hours, the remains are collected and placed in a sealed container or urn and passed on to loved ones.
Scattering the ashes
Following the cremation, a portion of the ashes can be "memorialised". This means that a small amount of the ashes are permanently held somewhere so that future generations have somewhere to visit, regardless of whether the ashes are decided to be scattered or not.
Next steps for planning ahead
Australian Seniors is committed to reducing financial stress on your loved ones in the event of your passing by providing funeral insurance for those wanting to plan for their funeral. To provide a helping hand for your family during what can be a difficult time, contact our friendly customer service team on 13 13 43.
2 Aug 2018