A guide to leaving items to beneficiaries in your will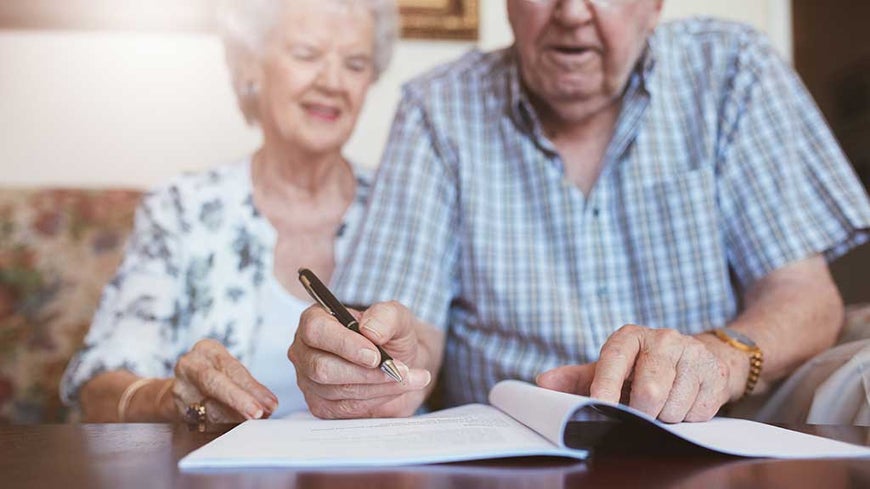 Having a will allows you to choose how your property and assets will be distributed after you pass away. Outlining specific items and leaving them to particular people (who are known as beneficiaries) in a will is called a 'bequest'; and by doing this, you can avoid confusion, uncertainty or even a family legal dispute.
Bequests involve personal and legal considerations, and these steps below help to guide you through the key issues to consider.
List what you have
The first step is to make a list of all of your assets. Your assets can include your house, car, money, and investment portfolios. It can also include your personal items such as jewellery, photos, books, paintings or family heirlooms.
Keep in mind, if you want to leave your house to someone and you're not the only owner, you'll need to check whether you own it as a joint tenant or as a tenant in common. You may need to seek legal advice for more information regarding this issue.
Decide who gets what
Once you have a full list of your property and assets, you can decide what is distributed and to who.
Take time to consider who you'd like to leave a bequest (particular item) to in your will. Think of family, friends, charities, non-profit organisations, and other causes you'd like to leave a bequest to. If you have any dependants you will want to ensure they are well taken care of in the event you pass away. These people are called your 'beneficiaries'.
If there's a particular cause you care about, you can also make provisions to leave that organisation a gift (either of monetary or sentimental value).
For practical purposes, you can make your bequest in a few different ways. For example, if you have multiple organisations you'd like to leave something to, these options can be useful.
Percentage bequest: A percentage bequest lets you allocate certain percentages of the proceeds from your estate to specific people. This eliminates the problem of estimating asset value, inflation, and damage to property. If the value of your estate changes, for example, you can still ensure your beneficiaries each receive a fair amount.
Residual bequest: This type of bequest lets you leave a gift for whatever is left of your estate after all your other bequests are fulfilled. For example, you can nominate a given residual amount of your estate to be distributed to non-profits of your choice. Like percentage bequests, this type of gift is calculated from the value of your estate after debts, costs, liabilities, tax, and other costs have been paid.
Specific and pecuniary bequests: This is a straightforward way to bequest specific assets to beneficiaries such as shares, cash, jewellery and art. You can also specify a given amount of money to be given to particular beneficiaries.
A Life Interest: This type of bequest lets you leave a property or interest on a capital sum invested to a loved one to use during their lifetime, which will then pass onto another beneficiary after this who you've nominated in your will.
More complex types of bequests are possible, ad you can seek legal advice about these options. It's also important to consider who you'd like to have as your executor. An executor is the person you choose who is responsible for administering your will. The executor carries out the instructions and ensures your intentions are fulfilled.
Have your estate plan drawn up
Once you've considered who you'd like to leave your assets to, talk to your solicitor about formalising your will or estate plan. If your financial affairs are complex, you might like to consult a financial planner about it as well. This could ensure you and your beneficiaries obtain all the tax and wealth-protection benefits available.
A will isn't the same thing as an estate plan. A will is one aspect of your estate planning – expressing your wishes on the distribution of your assets when you die – an estate plan is an all-inclusive document explaining how every facet of your life is to be dealt with following your passing such as will, trusts, superannuation, life insurance, power of attorney beneficiary designations etc.
In addition, in your will you can address exactly what you would like to happen at your funeral. This includes the mechanics of the day (whether you wish to be cremated or buried, where you plan to be laid to rest etc.), who you want to attend, and how your funeral will be paid for – whether through funeral insurance, or another way. To help you determine the cost of your funeral, try our funeral cost calculator.
Keep your will safe
Once you've had your will drafted, make sure it's kept safe. This may seem like obvious advice, but missing wills are not unheard of. Leave your will with a trusted party, such as your solicitor, a trustee company, bank, or your executor or even in a security safe within your own home (but don't forget to give someone the key or code) and ensure that the relevant people know where your will is located.
Taking a systematic approach and giving yourself time to think it through is the best way to make bequests in your will. Finally, make sure you talk to your solicitor when it comes time to draw up a legally valid will or estate plan.
Australian Seniors offers cost-effective insurance that is designed specifically for the needs of Australians. Find out about our range of insurance products including funeral insurance or contact us for more information on 1300 078 596.
4 May 2018