Cheque it out: Travelling with money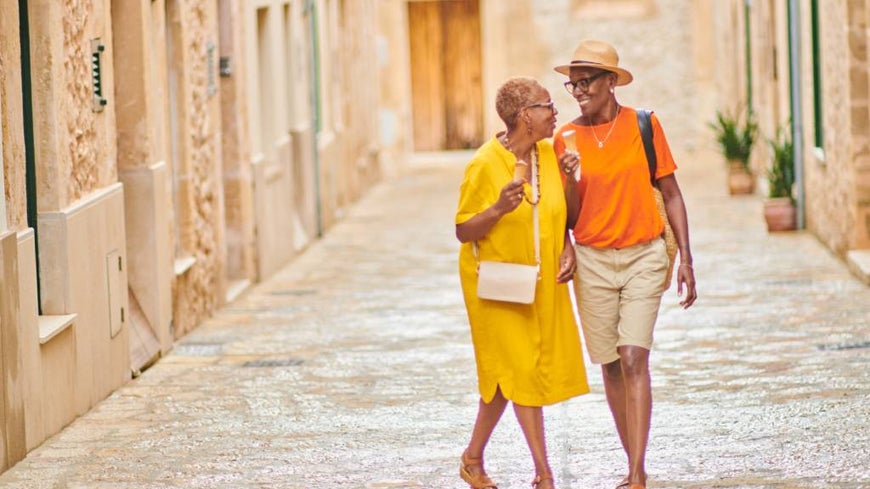 Claire Isaac interviews Dan Thorne, general manager of Travel Money Group exclusively for Australian Seniors.
Please remember that the ideas and information below don't take your personal circumstances into account, and seeking advice before making any decisions is important. This is not a guide – this is just a starting point to get you thinking about what could be beneficial for you.
If you're of a certain vintage in Australia, then the plaintive cry, "Mr Wong, Mr Wong..." will bring memories back. Ah, Mr Wong you were a hero – a tour operator who saved the bacon of hapless tourists who had lost their traveller's cheques, gently asking, "What kind were they?" before reassuring them: "American Express? They've got an office right here in Hong Kong."
Mr Wong, we hope you retired somewhere nice. You see, this year marks 250 years since the first traveller's cheques were issued by the London Credit Exchange Company. But since the 1990s, they have gone out of vogue, as there are easier ways to manage your money.
"We normally recommend a mixed wallet approach of local cash and a prepaid currency card," says Dan Thorne, general manager of Travel Money Group, "Our biggest tip, though, is to do your research, as the advice is different depending on the destination. Places like America and Singapore are like Australia where we rarely have cash in our wallets and transact mainly using cards, but places like Vietnam and Bali still have large cash usage."
Do you need to carry cash when you travel?
Experts suggest carrying a small amount of cash, enough for a couple of days. "Especially if you're visiting the US where you'll constantly need to tip using cash," says Angus Kidman, international editor-at-large at Finder. When it comes to rates, check fees carefully, he adds.
Beware of high currency exchanges
Note that charges are generally greater if you leave your money-changing until you're at the airport. And don't leave it until you get to your destination. "Using currency exchanges while you're away isn't a great choice, as it's hard to compare rates," warns Angus. The ACCC says that foreign cash is more expensive to buy at the airport than at other locations.
Consider pre-paid travel money cards
These are offered by major banks, money exchange companies or airlines – you simply 'load' money into the account and use the card as you would a debit or credit card. The cards can also be replaced if lost or stolen. "You can load various amounts of different currencies and not have to worry about exchange rates and other international fees," says Kelli Armstrong, managing editor of travel magazine Escape.
Check your own debit cards
"Using your own debit card when overseas is a viable option, but check on the fees your bank charges and avoid making repeat visits to ATMs," says Angus.
Credit card pros and cons
These are accepted almost everywhere for security deposits, purchases and cash withdrawals – but you'll be charged a currency conversion fee plus a cash advance fee.
There are advantages, too. "Using a credit card makes sense for larger purchases, especially if you earn frequent flyer points," says Angus. "Pay off the balance in full so you're not paying interest."
23 Oct 2022