The paid escape – why seniors are turning to harvest work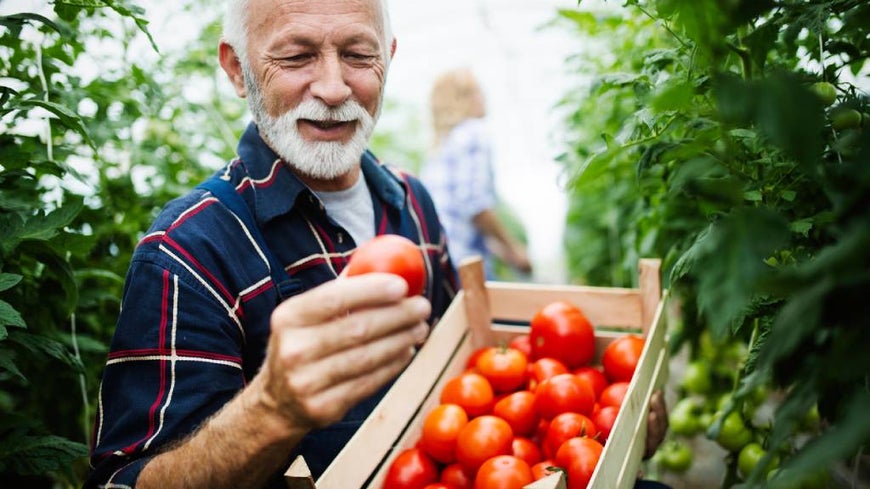 Written by Sue Smethurst for Australian Seniors.
New research from Australian Seniors reveals that the vast majority of over 50s think staying in work for longer is a good thing. The Australian Seniors Ageing in the Workforce study finds that happily, many of these older Australians are finding new opportunities in rural areas, while some seniors find work opportunities in other types of settings.
Vacancies have increased in the pandemic, due to the drop in overseas arrivals. With thousands of jobs on offer and a lower cost of living, retired or semi-retired workers are heading for the bush.
Older workers have the skills
Sydney-based organisational psychologist Humphrey Armstrong says the pandemic has offered a rare but welcome opportunity to utilise and appreciate the skills of these older workers.
"It is forcing a shift in the way we work – there's greater flexibility, you can work part-time or remotely – and it's a major plus for many older Australians," he says. "Older workers have wisdom, experience and skills that are a huge benefit, and they are often much better at leading across a diversified workforce.
"There is a myth and a stereotype that older workers are 'over the hill', but this needs to be busted," he adds. "The skilled migration tap has been turned off for now and this is an opportunity for older workers to jump in."
Head for the country
One area that is crying out for workers is the agricultural sector. Thousands of jobs that traditionally go to backpackers or migrants have become available in every corner of Australia due to COVID-19 and producers are desperate for older workers to help fill the gap.
This summer harvest season it is estimated that 40,000 workers will be needed across the country for grain and horticulture alone, and Australia's over 50s offer a hard-working pool.
Amanda Mackean, founder and seeker of Seeking Seniors job recruitment agency says the most important thing for older workers is to keep an open mind about the roles on offer. "Don't be shy, go and knock on doors, pick up the phone and have a chat with employers that take your interest. Take a look at retraining or learning a new skill and talk to people who've done it. You don't know until you have a go."
Your great escape
Whether it is the cotton harvest, picking fruit, or working with wheat, barley, or canola that takes your fancy, there is a wealth of information online to help you plan that working escape to the coast, bush, or the outback.
Recruitment agency Programmed estimates workers can earn from $27–$35 an hour during the harvest season, depending on the task, and many employers offer on-the-job training. Australian citizens may also be able to claim for things such as accommodation, travel, and protective equipment.
We want to work
86% of over 50s think staying in the workplace for longer is a positive move.
89% of semi and full retirees are considering re-entering the workforce.
1 Dec 2021