Work opportunities for seniors and over 50s workforce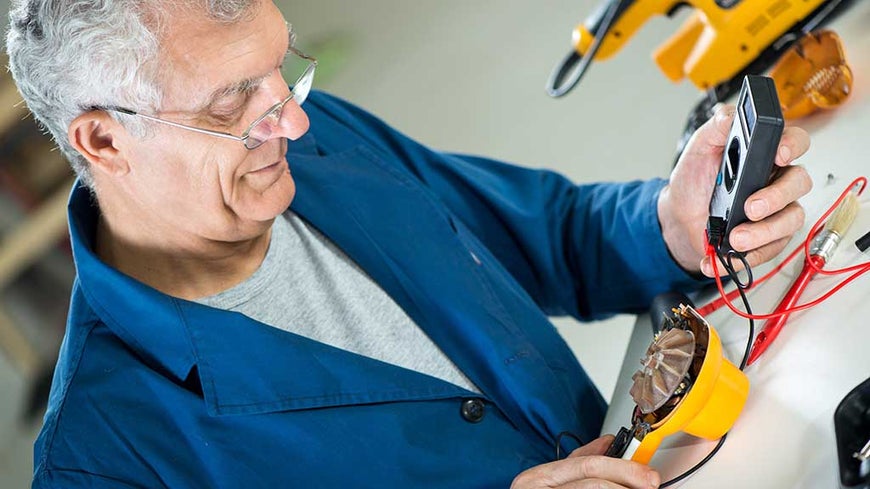 The Australian Bureau of Statistics predicts that the number of people aged over 65 years will double to 6.8 million by 2040, leaving Australia with a shortage of younger workers to support the increasing demand for government spending on age pensions, aged care and health services for an ageing population.1
As a result, the government is looking at ways to promote self-sufficiency in retirement by encouraging people to continue to work for as long as possible, way beyond 65 years. National Seniors chief executive Michael O'Neil says, "As Australia faces the ageing population, the reality is that people will need to work longer and workplaces will also have to adapt to employees who have chronic health conditions".2 He adds that "making the workplace more accessible" to people suffering from common "old age" ailments such as arthritis, back problems and diabetes is the key to this happening.
So what does this mean for you?
With any luck, the focus surrounding the need to push seniors into increased working years will mean less discrimination in the workplace. Already there is an Age Discrimination Act3 in place, which protects you against discrimination in many areas of public life, including:
employment
education
accommodation
services
The Age Discrimination Act was amended in 20114 to create an office for an Age Discrimination Commissioner within the Australian Human Rights Commission.5 This is the first time such a position has been created at the federal level, and represents a positive step forward in ensuring that age discrimination is on an equal footing with other areas of prejudice.
As well as this, the Australian Government is assisting older Australians in working longer by:
Offering a work bonus
The Work Bonus6 provides an incentive for pensioners over Age Pension7 age to participate in the workforce, should they choose to do so, by allowing them to keep more of their pension when they have earnings from working. Under the Work Bonus, the first $250 of fortnightly employment income is not assessed as income under the pension income test.8 Any unused amount of the fortnightly $250 Work Bonus will accumulate to a maximum amount of $6,500.
The amount accumulated (in the form of an income bank) can be used to offset future employment income that would otherwise be assessable under the pension income test. All unused amounts are carried forward, regardless of years.
Increasing income test thresholds
The UPPER income thresholds for the Age Pension income test increased again on 20 September 2015, which means more Australians are now eligible for a PART Age Pension.9 A single person can earn just over $49,000 a year, and still receive a PART Age Pension, while a couple can earn roughly $75,400 a year before they lose their small PART Age Pension.
More information
The Australian Government offers wide range of information for those looking to work. This information includes:
The Australian Taxation Office – information for seniors and retirees on tax concessions10
Treasury – Advisory Panel on the Economic Potential of Senior Australians11
Australian Human Rights Commission – information about age discrimination and what to do if you experience it12
Department of Employment – information about policies and programmes designed to help Australians find and keep employment13
7 ways to help yourself
If you're keen to remain in the workforce, or you're thinking about re-entering it, there are a number of things you can do to help yourself. This includes:
1. Practising lifelong learning
Lifelong learning can enhance your knowledge of today's world, and will not only provide better quality of life, but will create better opportunities within the workforce. Employers are continually looking for well-balanced people with transferable skills, and able to demonstrate that you are adaptable and willing to learn.
Specialised schools, such as the Wesley School for Seniors, offers people over the age of 55 the opportunity to extend their skills and keep active through a variety of leisure, lifestyle and educational courses.14
2. Knowing the best jobs
There are some industries that understand that you can't help getting old and that you are just as deserving of employment as a young 25-year-old. Starts at 60 had a hunt around, and have come up with the six best job opportunities for seniors based on the companies that advertise their desire to hire the over 50s.15
The best jobs are:
Sales assistant
Call centre operative
Market researcher
Bookkeeper
Industry trainer
Delivery driver.
3. Knowing what resources are available
There are some great Australian and International resources designed to support job seekers including:
BeNext – an online mature age job and career centre supporting job seekers and people wanting to be connected and engaged in work.16
AARP – a nonprofit, nonpartisan organisation that helps people turn their goals and dreams into real possibilities. Online services include expert advice for a reimagined retirement, advice on tackling an intergenerational office, and tips for becoming a mentor.17
Your Life Choices – Offering tools and advice to 'simplify retirement' and senior years employment by helping you to understand your rights and options while enjoying life.18
Work Force 50 – A career site for boomers, seniors and experienced workers. Offering information for those considering a career change or job transition.19
SEEK – A diverse group of companies that have a unified purpose to help people live more fulfilling and productive working lives.20
4. Looking hard at your credentials
Your credentials don't just have to be what you have written down on paper. Your credentials include being a parent, a homeowner, a handyman, an advice giver, a good listener, a history buff, an antique collector, and an organiser. Tap into these, and you might just find they are an advantage when looking for work.
Take The Finishing Touch for example. The packing and unpacking company purposely looks for ladies over 55, knowing that they have the perfect credentials for packing and unpacking a home. Chief executive Steve Hitchings says of its 190 staff, the average age is 58 and this is because "empty nesters" have a "high degree of homemaking knowledge".21
5. Doing your research
Hop online and do some research into the companies with good reputations for hiring the over 50s and you'll soon find there's a whole host to choose from. According to Dr Tim Adair, director of the National Seniors Australia Productive Ageing Centre, the healthcare and social assistance industries are way ahead when it comes to employing females over 50.22 Then there are companies that purposely seek out the over 50s, such as The Finishing Touch.
6. Visiting Centrelink
If you'd like face-to-face help in finding employment, visit your nearest Centrelink office.23 Centrelink can provide you with access to various job networks and can guide you through the Age Pension and any other offerings you might be entitled to.
7. Starting your own business
It could be consultancy work, assisting in the home, cleaning, gardening or offering a trades service. Starting your own business in your senior years puts you in control and allows you to be flexible, although you should also be aware of the risks and do some research before diving in. Good business startup ideas include:
Personal concierge: Limited only by your imagination you can run errands, offer escorted transportation, deliver shopping, or offer domestic duties. Anything that makes other's lives easier.
Baby/Adult sitting: Acting like a surrogate grandparent to children who don't have family close by is a service that many parents are looking for. But not restricted to children, you can also offer to sit in on older adults, allowing caregivers the opportunity to run errands carefree.
Tech training: Seniors get scared by young whippersnappers that have high expectations of them, so if you've recently learnt how to master technology, show others how to use.
Enjoyable employment for seniors is out there, you just have to be creative and know where to look.
As life becomes more unpredictable, you can still protect your family's financial outlook with trusted life insurance from Australian Seniors. Go to Seniors Life Insurance for more information.
19 Oct 2016