Best places to retire in Australia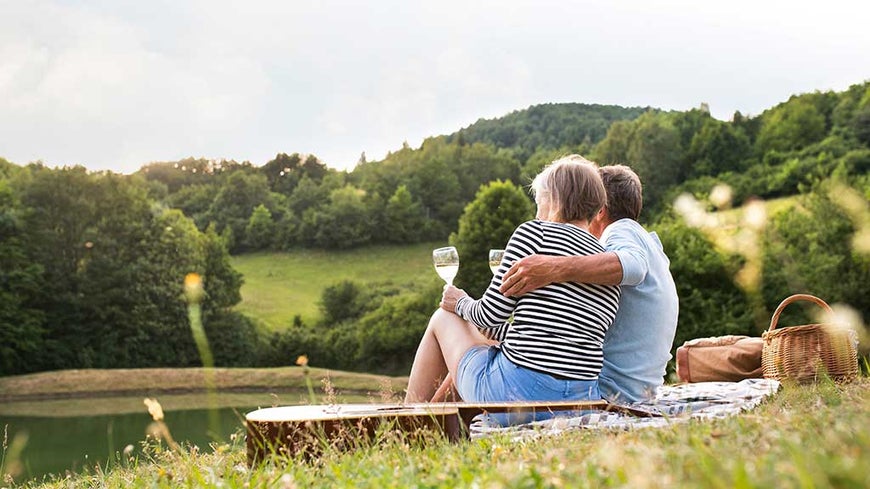 Ready to relax and wind down? If you've worked your whole life and have finally made it to retirement, you've certainly earnt this time to slow down and do the things you really want to do – whether that's more time with family and friends, taking off in the caravan or getting back into some of your favourite hobbies.
A big change like retirement often prompts another big decision: where you should settle down for in those golden years.
Whether it's the beach or the countryside, city or the suburbs, here are some of the best places to retire in Australia.
Loving city life?
If a quiet retirement isn't on your agenda, you might be thinking about the best (and cheapest) places to enjoy the hustle and bustle of Australian city life.
The cost of living varies considerably from place to place, but the three most affordable cities according to reports are1:
Adelaide: The "city of churches" is home to festivals, a great restaurant scene, renowned museums and is the gateway to world-famous wine regions.
Brisbane: The capital of Australia's sunshine state, Brisbane's subtropical climate means you'll enjoy city life and plenty of sunshine – even in winter.
Canberra: The nation's capital boasts a huge array of things to do and see. Recently, it even trumped Sydney and Melbourne when it ranked in the top three of Lonely Planet's Best Cities to Visit in 2018.2
Did you know? Consumer prices in Adelaide are 12.24% lower than in Sydney?3
Smaller city life
Of course, there's city life beyond the capitals. If you want all the conveniences and amenities of a city without the hustle and bustle, check out these three gems:
Newcastle, NSW: Beautiful beaches, café culture, a university and its own harbour – all within two hours of Sydney.
Coffs Harbour, NSW: Famous for the Big Banana, this spot has a temperate climate and there's a daily one-hour flight to Sydney.
Townsville, QLD: If you want a major urban centre with all the warmth and wonder North Queensland has to offer, you can't go past this hotspot.
Ready for a sea change?
If you've been dreaming about long walks on the beach and the sea breeze drifting in through your windows, there are plenty of places to make it a reality.
Tweed Heads, NSW: You'll feel right at home here, where the average age of residents is 56.4 That's 17 years above the national average – thanks to its huge popularity among retirees.
Port Macquarie, NSW: After a stroll on the beach, you can enjoy a scenic river cruise, some retail therapy at the local markets, or a wander around the Glasshouse Regional Gallery.
Esperance, WA: You'll get more than just a sea change, with kilometres of beaches that have some of Australia's whitest sand – this place is truly a beach lover's paradise.
Country life
For some people, nothing beats the charm of country life. Wide-open space, fresh produce and friendly locals can be found in many wonderful country towns throughout Australia. Here are three places to start your hotspot hunt:
Adelaide Hills, SA: Just 20 minutes from Adelaide, it feels a world away with peaceful country towns and villages along with an abundance of wildlife.
Albury, NSW: In southern NSW, on the banks of the Murray River, this delightful country town is also a major regional centre.
Echuca, VIC: Another Murray River town, you'll not only be able to slow down but you can also step back in time as you watch the paddle steamers glide along the Murray.
Whatever your preference, you're certainly spoilt for choice when it comes to finding a retirement haven in Australia. Your biggest problem will be settling on just one.
At Australian Seniors, we believe travelling isn't just about what you do or see on your trip – it's about the memories you bring back from it. That's why our travel insurance is designed to help you make the most of your getaway with cover for the things that matter, from your everyday health to the valuable items you collect along the way.
17 Dec 2018