How pampered is your pet?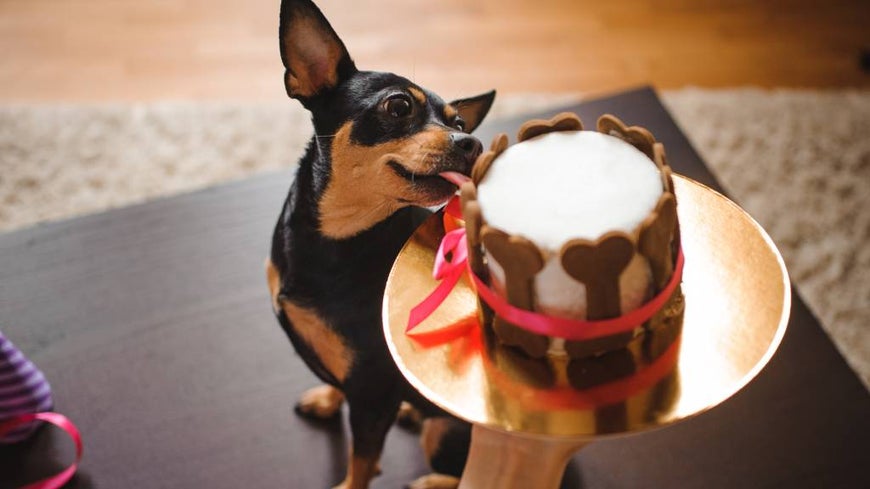 Written by Monique Butterworth for Australian Seniors.
Life companions, best friends and 'fur kids', pets are considered integral family members. As such, it seems, some animal owners will stop at nothing to ensure their pet is truly living their best life. Pets, and the pampering that comes with owning one can cost big money, with an estimated spend of $1.2 billion dollars being spent annually in 2022 on clipping/grooming according to Animal Medicines Australia. Simon Cary, founder of Fido & Fido in Sydney's Double Bay, traded a corporate career in finance to become a dog walker five years ago. From there, he expanded his business to offer further dog services such as grooming, day-care, training and even a country boarding retreat.
"To put it simply, pampering our pet is the reward we give them for indulging us with unconditional love," he says. "A more scientific reason is that humans and dogs experience a surge of the love hormone oxytocin, similar to how parents feel when they look at their baby. There's a lot of trust involved in the relationship between pet parent and dog walker or groomer. We take care of our furry clients' physical and mental wellbeing from when they are puppies through adolescence and into their old age."
Pampered pooches and wellness Simon says that since COVID and the so-called 'puppy pandemic', people are spending more time at home and the bond with their pets has strengthened. "Owners are applying human wellness principles to their dogs. They are more conscious of their dog's need for exercise, socialisation and the benefits of regular grooming and healthy eating," he says. "I use the term the 'humanisation' of the family pet, and the pandemic underpinned the 'in home, at home' expectations that new puppy owners have."
Most of Fido & Fido's grooming clients are regulars, visiting weekly for the signature bath and blowdry, which also includes an ear clean, 'pawdicure' and fragrance spritz. "If your dog is sitting on your white sofa and sleeping with you in your bed, you really need your dog to be clean and well groomed!" laughs Simon, who says that his country retreat, which offers luxury home-style accommodation for only 14 guests at a time, always has a long waiting list.
"Like humans, pets function better mentally and physically when they eat healthy food, exercise regularly and have regular grooming to care for their fur and skin which performs a function in their wellbeing."
Red carpet parties
When Renee Jernigan and Claire Ohannessian wanted to throw a party for their cavoodle Gus' birthday, the difficulty they faced sourcing catering and toys for Gus and his fur guests ultimately led to them launching their dog party planning, toy and accessory company Let's Pawty.
"We both love dogs and it helped that we had an events background. So, we decided we could help others celebrate their dogs without the stress of organising the event," says Renee, who hosts at least two dog parties a month during Sydney's warmer months.
"We started our business just before the pandemic, so timing was not the best. It was difficult during the lockdowns, of course, as there was no mingling and no 'pawties' but as soon as the lockdowns were over, there was an explosion of requests," she says.
"People wanted and needed to get together again and a 'pawty' is a great way to bring people together with the goal of celebrating their dog's special day." One of the most memorable events Renee and Claire have hosted is a 'Bark Mitzvah' for 13-year-old Murray's 'barkday'. "There were 40 dogs and 100 people at the event, along with a food truck and an ice cream stand for the humans, and for the dogs there was catering, 'puptinis', ball pits, puzzles, toys and even a ceremony for Murray," says Renee. "The pup of honour arrived in a Tesla and even walked the red carpet."
Gourmet catering
Another pet pampering entrepreneur is former head chef Jason Blachowski, who had been rattling the pans in exclusive restaurant kitchens for more than 25 years when he launched online canine bakery, Woof Gateaux.
"When our Boston terrier turned one, I baked her a dog-friendly birthday cake and put it on social media. I had no intention of starting a business," he says. "From there I was asked to make cakes for family and friends. So we created a website, a bunch of dog-friendly cakes. It just took off."
Jason now specialises in custom cakes. "No-one just wants the standard cake," he laughs. "They want a Star Wars cake or a KFC bucket cake, a basketball cake, whatever it is they are into."
Jason's cakes are sugar-free and made from natural ingredients. "The good thing is, you put anything in front of them, the dogs are going to eat it," he smiles. "And their humans know they're not eating anything that is bad for them."
It has taken years to perfect his cakes and recipes to make sure they're pet-friendly and healthy, Jason adds. And pleasing for even the fussiest of customers. "I've had clients send me colour codes from Bunnings paint colour charts to ensure I get the cake colour just right."
Luxury hotel packages As for indulgent pooch stays, luxury hotels such as The Langham hotels in Melbourne and Sydney, Pier One Sydney Harbour, QT Hotels across Australia, the Crystalbrook Albion in Sydney and Bailey Residences in Cairns all cater to the burgeoning pet pampering market.
With everything on offer from pet afternoon teas, birthday parties, breakfast in bed for all the family, in-room treats from the minibar, gift bags, dog stylist fittings, personalised collar and leads, a turn-down service with eye mask and even doggy degustation dinners prepared by a fine-dining chef, there is literally nothing too over-the-top for pets and their humans.
20 Mar 2023