Australia's most beloved pet names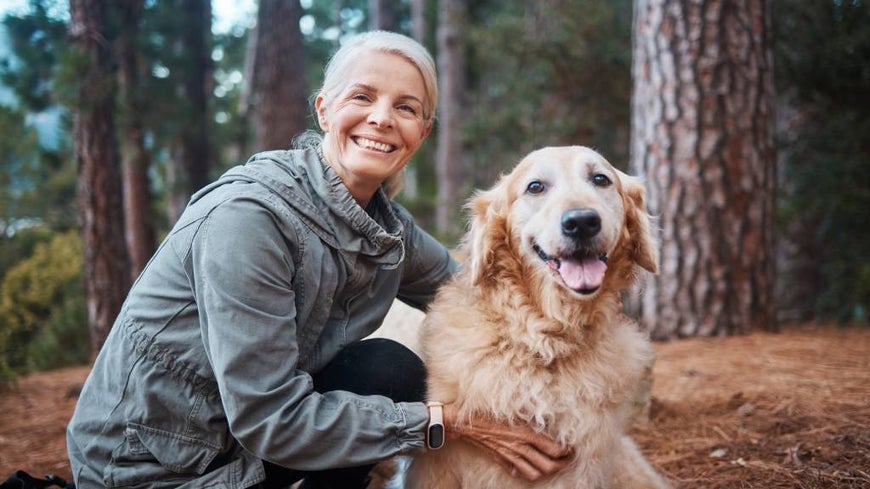 Written by Pip Harry for Seniors Pet Insurance.
Australia's most beloved pet names are an intriguing mix of traditional, trend-setting and downright adorable. There's plenty of crossover from our favourite human names – no surprise given the number of fur babies being strolled around in buggies these days!
According to database research, the most popular current names for male dogs are Milo, Teddy, Archie, Charlie and Buddy. For the female dogs it's Luna, Daisy, Bella, Ruby and Coco. Meanwhile, the most popular cat names are similar to their canine friends. For males, Oliver, Leo, Milo, Charlie and Max lead the list, while female felines are most often called Luna, Bella, Lily, Lucy and Nala.
Looking to get ahead of the pack? Newly trending pet names include Waffles, Violet, Tank, Pearl and Douglas. Be warned, though, naming trends for our furry companions are always evolving, says Dr Tim Hopkins, emergency vet at Small Animal Specialist Hospital (SASH).
"We see over 33,000 pets per year across our four specialist hospitals and we see every possible name under the sun," he says. "In the last 12 months the most common dog names we've seen at SASH are Bella, Coco, Charlie, Max, Luna, Ruby, Frankie, Molly, Buddy and Daisy. The most common cat names are Luna, Coco, Charlie, Bella, Milo, Leo, Simba, Oscar, Ollie and Cleo."
Meaning behind the name
Some pet owners will use names associated with their pet's breed, such as Bluey, for a blue heeler or Scotty for a Scottish terrier. "We've seen lots of Charlies that are Cavalier King Charles spaniels, for example," says Dr Hopkins. "But again, we've met cats and guinea pigs named Charlie."
Other pet names are linked to popular characters, like Nala and Simba, big cats from The Lion King. There are retro classics that never go out of style, like Kitty or Rover, or names that are linked to a pet's size – Baby or Bean for a teacup poodle, or Maximus (largest/greatest in Latin) or Ookii (big in Japanese) for a Great Dane. Then there are names that reflect your pet's personality – like Bruiser and Rambo for alpha pets, or Hush, Boo or Lamb for more gentle, timid animals.
The choice in name often reflects what's most important to us – for example, our favourite foods, entertainers, lucky numbers, characters, historical figures or cultural background. We love pampering our pets, and actress Jennifer Aniston went down the regal route for her rescue pup, calling him Lord Chesterfield. Names might also reflect the pet's appearance or quirky character traits.
If you're a foodie, there's no end of inspiration for delicious pet names. Ed Sheeran named his cats Dorito and Calippo, after his favourite convenience store snacks. Other popular food-inspired pet names include Cinnamon, Mochi, Cookie, Chilli, Oreo and Peanut. Meanwhile, Taylor Swift looked for inspiration in her favourite TV shows and movies – naming her trio of cats Olivia Benson (Law & Order), Meredith Grey (Grey's Anatomy), and Benjamin Button (The Curious Case of Benjamin Button).
For nature lovers, Bear, Panda or River might be good name choices for your pet. Or if you're keen to use a distinctly Australian moniker, there are lots of great options, with Bindi, Sydney, Adelaide, Darwin or Matilda among the popular local choices.
A taste of the weird
If you're looking to buck the trend, unusual or funny names can make your pet stand out from the crowd. "I've met an enormous dog named Mala, which in Serbian translates to 'little'," says Dr Hopkins. "We've also met a Tonkinese cat named Baron Von Wittgenstein, a budgie named Lord Augustus and a bunny named Bennington.
"One of our internal medicine specialists, who looks after pets with acute kidney injuries, named one of her cats Aki, which is the medical abbreviation for acute kidney injury. Today I met a dog called Sir, which is apparently Beyoncé's son's name. None of this has any bearing on their wellbeing, but as an emergency vet I would strongly suggest that you avoid calling your pet Lucky, it's a recipe for disaster!"
Impact on behaviour
Both cats and dogs can recognise their names and respond to them when called. But as pets react to certain sound cues, calling their name alongside a command can muddle their reaction. "The pronunciation and tone of their name will ingrain into them, depending on how you train them, and can complicate a command with a call for their attention," explains Dr Hopkins.
"This is why working dogs are trained based on sounds that do not relate to their name. The name is used only to specify the dog being called upon, while the task-specific sounds are the vital pieces of information conveying one's wishes. This works really well with working breeds, like kelpies, who when working with sheep or cattle, associate a certain whistle or command with rounding sheep in a particular direction."
Pets are fun but they can get up to all sorts of mischief and injure themselves or eat something that could make them sick! Protect yourself from unexpected vet bills with Seniors Pet Insurance.
25 Jul 2023