Protect your home with the right type of home insurance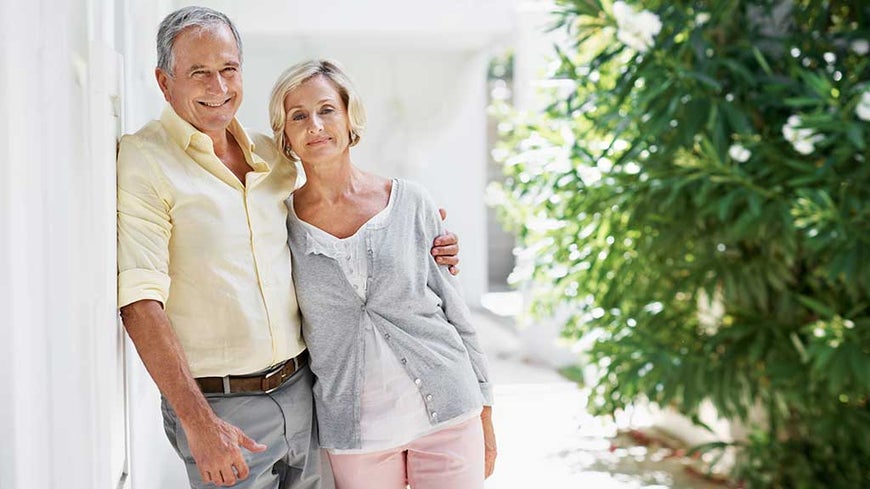 You love your home and you've worked hard for it, so it makes sense to protect it. When you think about how many potential hazards your home faces, it's even more important for Australians to have reliable home and contents insurance.
Extreme weather events are on the rise in Australia. According to the Bureau of Meteorology, since the 1970s rainfall has increased in the northwest of Australia, while in the southern parts of the country rainfall is decreasing. This has led to more flooding in some parts of the country, and a longer and more dangerous fire season in others – putting Australian homes at greater risk.¹
That's why it's essential to have home insurance that protects your home from the effects of extreme weather, and to plan for the future, as you can never know what's around the corner.
Protecting your most important asset
Having the right home insurance is particularly important for older Australians, who may be looking to sell the family home to help fund their retirement.
Many Australians in retirement, or nearing the end of their careers, have money tied up in their home that they hope to access later on. That's why it's vital for older Australians to make sure they have adequate cover to totally rebuild their main asset should the worst happen.
Affordable cover for over 50s
While most of us understand the importance of insuring our homes and belongings, the cost can sometimes be prohibitive. That's why Australian Seniors offers a choice of quality home and contents insurance options – so you can match your cover to your needs and budget. Get a quote today to secure your most valuable, and priceless, possessions.
24 Mar 2015