Gardens that give back: How to create a sustainable garden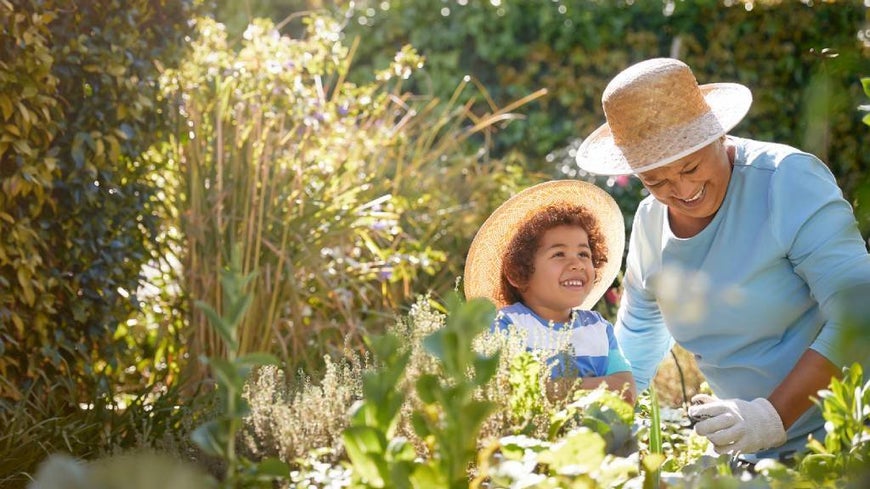 Written by Joanna Webber for Australian Seniors.
It might sound new and complicated, but sustainable gardening has been around for centuries. According to multi award-winning Australian landscape designer Phillip Johnson, "It's about creating native habitats that not only reconnect us to nature, but help the earth heal itself long after we are gone."
With sustainable gardening, you are creating gardens that work with nature, not against it.
"These gardens are low cost and low maintenance," says Phillip, whose Trailfinders Australian Garden design – which highlighted water conservation, biodiversity, and habitat creation – took out Best in Show at the prestigious RHS Chelsea Flower Show in the UK in 2013.
"You don't need to water them all the time or keep adding mulch and mowing lawns," he adds. "You can select indigenous plants that attract native frogs, butterflies and insects, and bring the good birds back into your garden, which all fosters biodiversity."
7 steps to sustainability
1. Know your climate
In sandy soils, coastal plants such as banksias thrive. Melaleucas do well in clay soils. Kangaroo paws prefer slightly acidic soils with good drainage and full sun.
2. Harvest water
We live on the world's driest continent so capturing every drop is critical. Store in rainwater tanks or rain barrels and use to sustain the landscape.
3. Compost
Recycle your food scraps and other natural waste into a nutrient-rich organic fertiliser. Composting systems such as worm farms and Bokashi bins work well. See your local nursery or hardware store for advice.
4. Save seeds
After plants have dried out, collect the seeds and store them in a cool, dry place. Next spring, you can plant them and save money.
5. Go native
Plants native to your area require less effort and water to grow, plus they provide habitat for the birds and insects already in your neighbourhood.
6. Avoid chemicals
While chemical fertilisers and pesticides seem to fix common garden problems in the short term, they endanger the environment and local wildlife. Encourage pest natural predators by planting what native plants they like. Gardening aside, if you are trying to minimise chemicals, learn how to make your own eco-friendly cleaning products too.
7. Reduce your hard landscaping
Paving, tiles, bricks, and concrete driveways allow water to run off and be wasted. Instead, plant trees, shrubs and flowers to beautify your outdoor space.
19 Nov 2021