Natural cleaning recipes for an eco-friendly home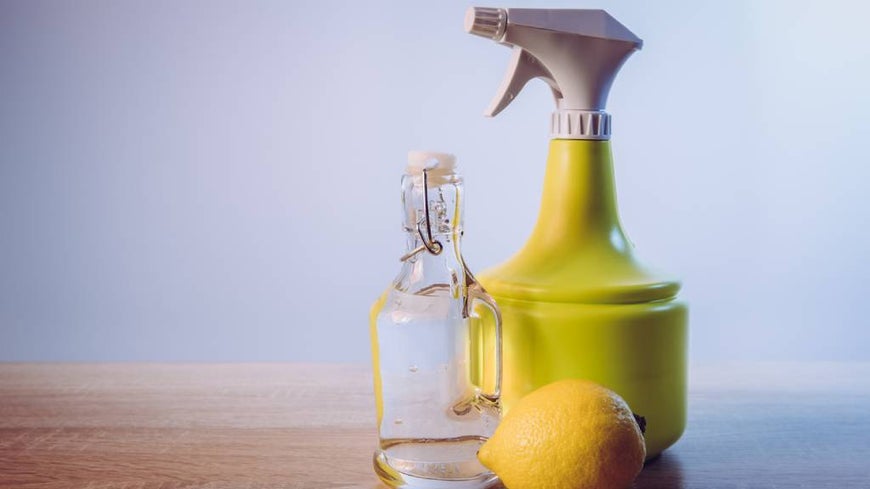 Written by Sue Smethurst for Australian Seniors.
Krissy Ballinger became bothered by the number of chemicals in her home, so she decided to do something about it and began creating and adapting cleaning recipes. The Western Australia-based former sports teacher says, "I realised very quickly that we needed less stuff, it was better for us and we were saving money."
Today the self-described "label detective" advises people all over the world on detoxing their homes and living a healthier life, and shares recipes for natural, budget-friendly solutions to everyday household products. She's even created face and body products like espresso soap bars, vodka skin scrub and a DIY zinc sunscreen.
These are a couple of Krissy's favourite DIY cleaners – all ingredients are available at the major supermarkets.
Dishwasher tablets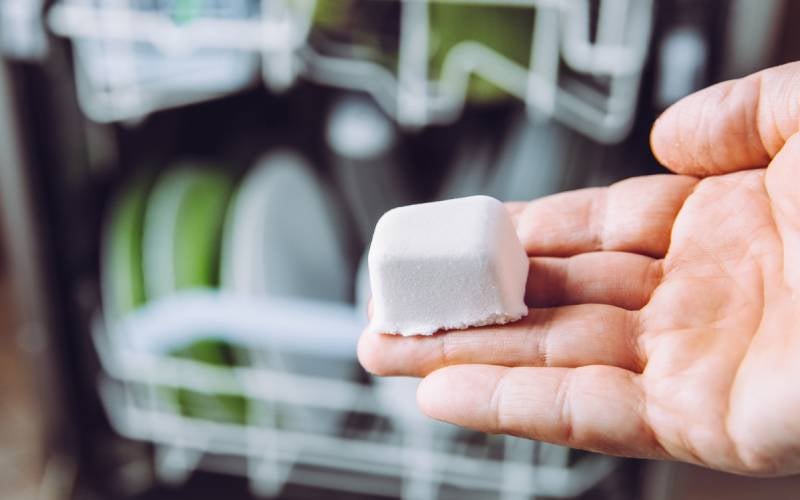 Dishwasher tablets can be very expensive, especially the eco varieties. Give these ones a go for squeaky clean glasses and dishes.
Ingredients
300g sodium carbonate (washing soda)
250g citric acid
200g borax
100g fine salt
1-2 drops of your favourite essential oils (per use)
Extra equipment required
Moulds or ice cube trays (silicone is the best choice for ease of unmoulding).
Method
Add all ingredients [except essential oils] to a bowl and mix until combined.
Spoon mixture into moulds and press down firmly until full.
Leave to set for 12-24 hours in a cool, dry place. After this time, turn moulds upside down and gently tap the bottom – tablets should fall out easily.
Place on a tray or sheet of baking paper and leave to dry for a further 24 hours before storing in container of choice.
To use
Add essential oils (if using) to one tablet and place in the dispenser of your dishwasher prior to operation. Replace rinse aid with a ramekin of vinegar on top shelf.
Recipe notes: This recipe is a powder, with no liquid. Tablets may stick together, depending on how much moisture gets into your storage container. They should, however, come apart easily enough, otherwise layer tablets on baking paper to separate. If you leave this recipe (the powder) in a container it will solidify, so making tablets is best. If your dishwasher only takes powder, either crush before use or place on the floor of the dishwasher.
Citrus cleaning spray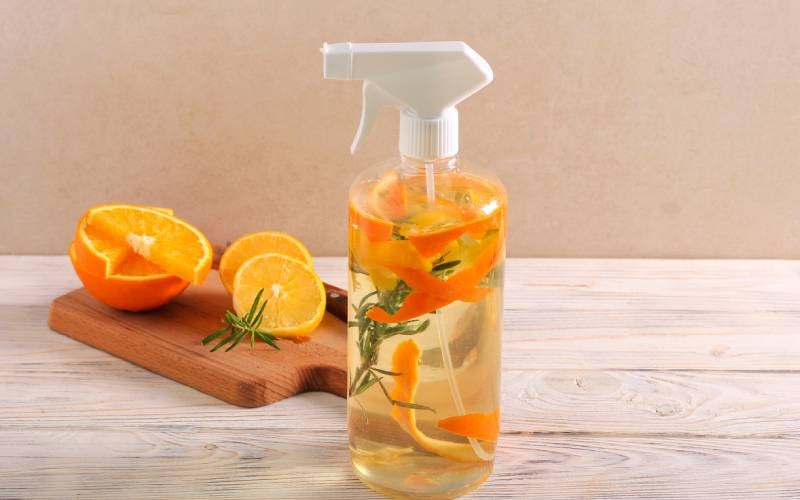 This is a good all-rounder. It is particularly effective at cleaning greasy splashbacks and getting grubby marks off walls. You need to be a little organised but, if you're mindful to put all of your citrus peels into jars and cover them with vinegar, you'll always have some brewing.
Ingredients
The peel of 2 oranges and 1 lemon
250ml white vinegar
Extra equipment required
A jar and a muslin cloth.
Method
Place the peel into a large jar and cover with white vinegar.
Seal tight and leave to ferment for two to three weeks.
After two or three weeks, strain the liquid into a clean jar using a muslin cloth to capture the citrus pith. Squeeze the muslin ball tight to make sure you capture all of the citrus liquid.
Pour into a spray bottle and voila! It's that simple.
To use
Spray directly onto surfaces and wipe down with a microfibre cleaning cloth. Shake well prior to use.
30 Aug 2021