A guide to downsizing for seniors in Australia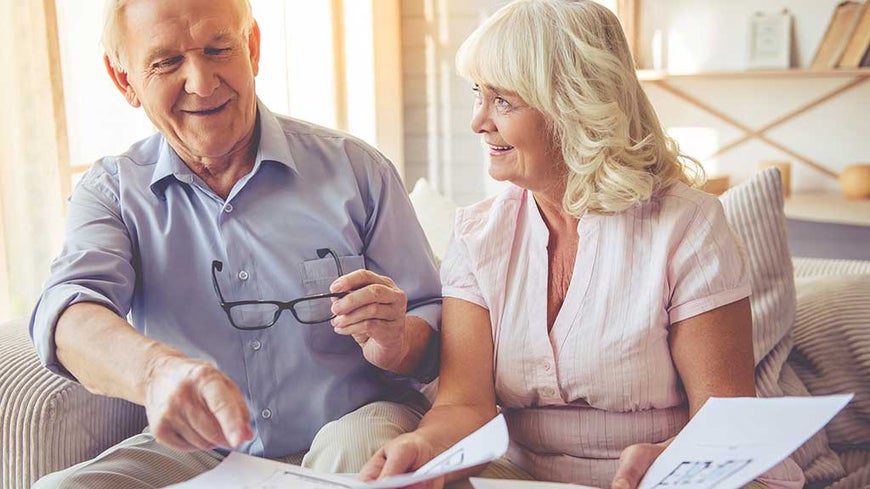 With the kids moved out, you might be looking to downsize and make the move to a smaller home. Whether it's for financial reasons or lifestyle factors, downsizing can be a challenging process. But if you plan it right, you can set the foundations for a fulfilling and enjoyable lifestyle in your golden years.
Know your goals
Be clear about what you're trying to achieve from the start so you can effectively plan for it. Consider whether selling your current home and purchasing something smaller will let you end up with the money you are looking for. For example, if the market is strong, is it realistic to expect the payout you're wanting after buying a new unit with your proceeds from the sale? Think about lifestyle goals too. If you're looking for a simpler, quieter lifestyle, will moving to a busy apartment block help you achieve that?
Plan carefully
Downsizing might sound simple enough in theory, but the process involves a significant number of moving parts. You will need to take into account where the real estate market is in the property cycle, taxes, and the logistics of organising your move. Use a downsizing checklist to plan every stage of the process; from the pre-move stage and arranging paperwork, to sorting your things and packing, and finally, moving day.1
How will you finance it
Selling your house and buying a new one can be done in different ways. You might be tapping into built-up equity to end up debt-free, or refinancing your current loan to your downsized property. Work out the best option for your requirements; and get advice from your real estate agent, accountant, and financial advisor if you have any questions. Some experts suggest you should sell your current home before buying a new property, as this means you won't be in a rush to sell so you can finance your new property.2
Be prepared for the decluttering process
Downsizing means disposing of a significant number of items, some of which may have sentimental value. Be prepared to do considerable decluttering as you move from a larger home to something smaller. This may include decluttering furniture, heirlooms or clothing you may be able to give away, sell, or dispose of. Think of it as an opportunity to make a fresh start, because that's what you're doing.
Create an inventory of everything you have in your current home, and work through it methodically. Consider what you want to give to family and friends, what you can sell, and what you'll donate or throw away. Work out what you might be able to put into storage. It can be challenging to part with items of sentimental value, so give yourself time to declutter.
Compromise
Keep in mind you'll probably need to compromise to a degree with your new home. For example, you could end up settling for one parking spot instead of two, living a little farther from your family than you had planned, or being a 10-minute walk from the shops instead of two. Being aware of what you will and won't compromise as you shop around for a home can help you settle on a property you are happy with.
Government incentives for downsizers
Be aware of any government incentives designed to assist seniors with their downsizing efforts. Planning with these in mind means you can take advantage of tax and super benefits.
One major incentive to be aware of is the one relating to super contributions. From 1 July 2018, people aged 65 and over will be able to make a non-concessional (or after-tax) contribution of up to $300,000 into their super from the proceeds of selling their home. You won't need to satisfy the existing voluntary contributions rules, and you won't need to worry about the restrictions on non-concessional contributions for people with balances above $1.6 million. You can also still make other voluntary contributions under the existing contribution rules and concessional and non-concessional caps.3
Note, for this rule to apply, the house you sell needs to have been your principal place of residence for 10 years or more. And if you have a partner, husband, or wife, both of you can take advantage of this incentive, bringing the total allowable non-concessional contribution up to $600,000 for the two of you.3 If you want to take advantage of this incentive, make sure you exchange your sales contract on or after 1 July 2018.4
Start planning now
Downsizing can bring with it the financial and lifestyle benefits you are seeking, but you need to plan for it properly and be prepared to say goodbye to your old house and some belongings. By managing the process carefully, being open to compromise, and learning about government incentives that apply, you can ensure you get the optimum benefits out of your downsizing.
Australian Seniors is a leading provider of insurance for over-50s. We provide innovative, quality, and affordable insurance products for Aussie seniors. To find out more about our home insurance and full suite of insurance products, contact our friendly team today.


17 Sep 2018