The big city exodus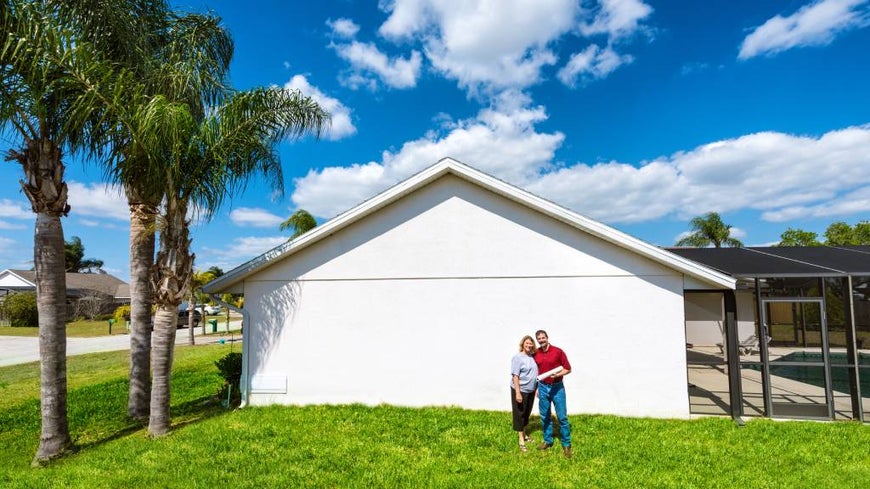 James Jennings interviews Dr Kim Houghton from Regional Australia Institute for Seniors Home and Contents Insurance.
Anyone who has lived in a city and suffered painful property prices and crowded public transport, complete with unfriendly fellow commuters, has likely harboured bucolic fantasies of life in the countryside. Indeed, it seems to happen every time you spend a weekend out of town in an Airbnb soaked in space and fresh air.
A large number of Australians made that fantasy a reality after the COVID-19 pandemic reared its fateful head in early 2020, with swathes of people ditching the city for regional areas – often in less populated states – where the toilet paper was plentiful, and there were far less people coughing on you in supermarkets.
In the final six months of lockdown-heavy 2021, 60,000 people left Victoria, while more than 83,000 residents moved out of NSW, the biggest outflow over a six-month period for both states in records dating back to 1981, according to Australian Bureau of Statistics data analysed by The Sydney Morning Herald (Queensland gained a record 191,000-plus residents from other parts of the country in the last three months of 2021, giving a reasonably clear picture of where most people were heading.)
Net migration from capital cities to regional areas set new records by doubling during the pandemic, with the Regional Australia Institute's (RAI) quarterly Regional Movers Index published in September 2022 reporting that migration during 2020 and 2021 was 15% higher than the two years prior to the pandemic.
Dr Kim Houghton, chief economist at RAI, says that while COVID-19 has certainly accentuated the move from cities to regional areas, the trend is by no means new. "That city exodus has been a thing for at least the last 15 years in Australia, on balance," he says.
"We did a report a few years ago called 'Big Movers' and it was pretty clear that, unlike most developed countries, Australia has a net flow of people from the cities moving to the regions. Other countries have an urbanisation trend, with people coming from the regions to the cities, but in Australia, it's the other way around.
"Sydney and Melbourne in particular, which are our two largest cities, typically have net flows out to other places. Because we're still sitting about 15% above where we were pre-COVID-19 in relation to those city outflows, the jury's still out in regards to whether or not this is a structural change or a permanent thing."
Hot destinations
In terms of where over 50s are flocking to, Dr Houghton says there is, as you'd expect, a general drift toward coastal areas, but also an equally noticeable migration inland. "The over 50s are 'tree change' just as much as they are 'sea change'," he says.
"I've been looking at this stuff for a long time, and I think one of the things that has surprised me the most is it's not the over 60s or over 65s who are making the move to the more popular inland and coastal places, it's the over 50s and over 55s."
"So it's often people still engaged in the workforce who are making a shift before they retire, and they want to make connections in the community before they're retired." In fact, many Australians have put a lot of thought into where they want to retire.
In terms of the specific hotspots, Dr Houghton names the usual suspects: the North and South Coast of NSW, Brisbane, the Gold Coast, the Sunshine Coast, as well as Geelong and the Great Ocean Road in Victoria.
"In South Australia, it tends to be a place like Victor Harbor, whereas in Western Australia it's a little bit north and a little bit south of Perth. Classic sorts of places that people might get to know well as younger folks, and then when they do decide to make that switch, they go to a place they have a bit of a connection to.
"When they move, people typically downsize, or if the house doesn't get smaller, then at least the value of the house usually gets a bit smaller," he adds.
Dr Julian Waters-Lynch, senior lecturer in entrepreneurship at RMIT University, says the current housing-affordability crisis in Australia has created a class of "winners" and "losers" when it comes to regional migration.
"If you owned a house prior to 2020 and the big housing price spike in these regional hotspots, that makes you one of the winners, and likely a local," says Dr Waters-Lynch.
"The massive losers in this situation are the renters, and people on low incomes in general, that were living in regional places, because many of these places used to be affordable, and now that has changed.
"A large part of the reason we're in this situation is the fact that people went, 'OK, interest rates are almost zero, we've got a lot of money and we're not able to now go overseas or spend a lot in expensive restaurants. We're not earning any less, so why don't we just transfer that money into a second or third home.
"What that's done is displace local renters, as often people buy a place and think, 'I'll jack up the prices and rent this out'. So all of that is having this effect of pushing out a lot of locals."
Dr Houghton also believes a scarcity of apartments in regional areas is making it difficult for people to downsize once they get older. "There is certainly an under- supply of one or two-bedroom units across regional Australia. That's true on the coast, and it's just as true inland," he says.
"A large part of that market is people who have grown up in that area and want to downsize, and there's not really many options for them. One of our goals is to try to communicate that to investors, that there's a lot of opportunity for that sort of development in regional Australia."
Simon Kuestenmacher, co-founder and research director at The Demographics Group, says the long-held belief that retirement automatically equals down-sizing is greatly exaggerated. "Plenty of people are doing this, but it is far from the norm," he says.
"Overall, Australians will tell you things like 'I want to be carried out of my house'. They want to age in the place they're in, particularly now that you typically retire at 65.
"Traditionally, more and more of the baby boomers that are now in this age bracket, they have kids who, in turn, had kids very late in life. So they only become grandparents right around the time they retire, and they need a big house in order to host the grandkids.
"That motivation to downsize was always low and is now even lower for those baby boomers, so don't expect too much downsizing just yet."
Strain on resources
If that's not painting a particularly rosy picture of the current housing situation in Australia and the overall disheartening effect of increased regional migration, there's more. Dr Waters-Lynch also says an influx of new people into regional areas can cause incredible strain on a town's infrastructure.
"That population growth because of COVID-19 has outstripped the planning of infrastructure in these areas," he says. "So things like schools, roads, sewage systems, internet congestion and healthcare services suddenly can't keep up with demand.
"I think one of the problems has been that we came into this COVID-19 period with a history of underinvestment in regional housing, which meant that when that interest in moving regional picked up, you had increasing demand and a fixed amount of supply, and that's why we've got this housing stress.
"And because of the labour and the materials shortage, it's going to take quite a while to work that through the system."
Regardless of the rather serious issues, Dr Houghton is upbeat when it comes to the long-term positive effect of regional migration – chiefly an economic boost to places that need it – and says the trend shows no sign of slowing.
"The pattern for the last 20 years or more for Australians as they age is to look for a place that's got high levels of amenities, a balanced climate, a bit of room to move, and is somewhat lower cost, if they're coming out of a city," he says.
"So I think the appeal of those tree-change and sea-change places is going to continue for a long time yet, and that pattern of older people moving to regional areas is going to continue. For me, it really is a net positive thing for the places that are experiencing that growth. It's a net positive for both sides.
"It used to be the case that the places that were retiree destinations, the councils would always complain that it would be the death of their community. It's quite the reverse. The newcomers bring skills and spending money and new activities. They're an asset to the places that they're going to."
Simon is less optimistic about the current situation. "Because low-income workers are being priced out of all of these regional hotspots, life becomes crappy for the rich folks, because they have all those plans of having their homes vacuumed and serviced by other people and being fed in restaurants," he says. "All of that depends on low-income workers, so you can't price them out.
"You have a situation now where the richer you are and the more beautiful your town is, the more pronounced this problem becomes. It's the curse of paradise."
City vs. country: rising tensions
What sort of reception might new arrivals face? "Towns being hostile towards city folk who move there is certainly something you hear about, although it's hard to know how pervasive it is in our communities," says RAI's Dr Kim Houghton.
"It's an extension of that 'not in my backyard' attitude to social and demographic change. It's certainly there, and I think most communities would have people who are harking back to the way things were."
RMIT's Dr Julian Waters-Lynch agrees that underlying tension can rear its ugly head. "There can be hostility towards 50-somethings who turn up to town in their Teslas and start building a massive renovation that disturbs the neighbours," he says.
"There are things people can do, though, such as joining local volunteer organisations and reaching out and connecting with the local community, rather than sitting at home doing nothing."
"You find a high proportion of newcomers are engaged in some of those volunteer activities because they want to make those connections and not be a drain," Dr Houghton adds. "Volunteering is a really important part of the community glue, so look at that as a way to ingratiate yourself with the locals." Dominique Pierre-Nina
Massage therapist and photographer Dom, 52, tells why he ditched Sydney for the NSW South Coast.
"I think there comes a point in your life, in your 50s onwards, where you've done all the socialising with your mates and all the high- energy activities, and I think naturally the body starts to yearn for something a bit more settled.
"I still love the city, but I don't want to be in it 24/7 as I once was. My wife and I have started a hobby farm and grow a lot of our own food now, which has changed our perspective and makes us appreciate the simple things in life more. I don't think you appreciate things as much in the city. It's a fast-moving circus, and you are either the lion or the clown. And you just sort of go around. But living in a rural area, you appreciate the quietness. You start to notice things.
"Rural life is more hard work – you're forever fixing something – but we love it, and it's nice to be part of a community where people know you and know your name. It makes a difference."
Retirement location hopes: a survey of Australia's over 50s finds:
45% would prefer to live in a metropolitan/suburban area for their retirement
19% hope to live in a regional centre
16% want to retire to regional Australia
13% are looking at a rural retirement
7% want to retire to a metropolitan/inner city area
Source: The Australian Seniors Series: The 100 Year Lifespan Report
Whether you choose to live in the city or prefer a regional area, consider protecting your home and contents.. Head online today to find out more about Seniors Home & Contents Insurance.
25 Jun 2023