What to do in the 24 hours after someone you love dies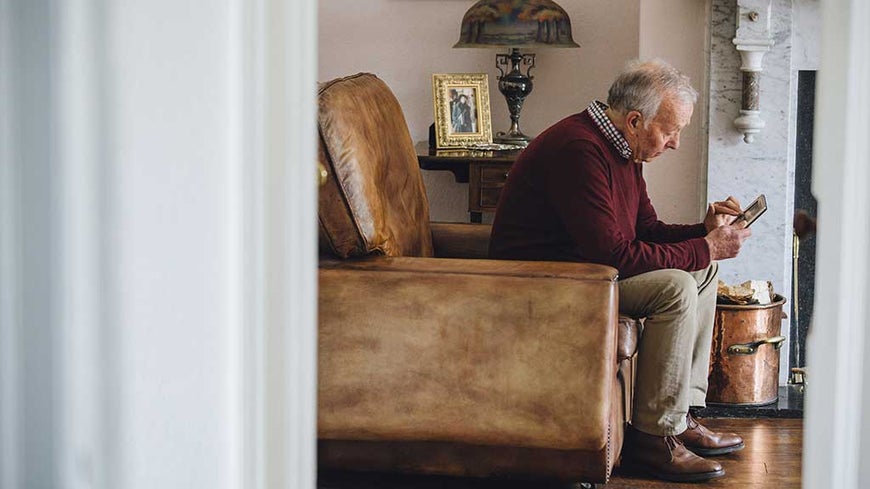 When someone you love dies, there are so many emotions to deal with – from shock to sadness and disbelief. However, there are also many practical steps you'll need to take in the hours after losing a loved one.
Get a doctor's certificate
If the death occurs in a hospital or aged care facility, staff should arrange for a doctor's certificate of cause of death. If the death happens outside a hospital or aged care facility, call the person's GP to attend.
In the event that the person doesn't have a regular GP or the death is unexpected, call 000 or the police.
Consider organ donation
As soon as possible, ask hospital staff to check if the person is a registered donor according to the Australian Organ Donor Register.
Choose a funeral director
The next step is to choose a funeral director. Before proceeding with anyone, ask at least a couple of key questions, such as:
Are they a member of the Australian Funeral Directors Association or similar?
Can they provide an estimate of costs?
It's important to engage a funeral director as soon as possible so the person's body can be transferred to a funeral home. You will also need to ensure the funeral director will register the death with the relevant authority
Attend to the paperwork
Gather any accident, life, health, funeral or other insurance policies, funeral plans and wills.
Notify people and organisations
While you may not want to be the bearer of bad news, it's essential that you make the difficult call to not only family and friends but the relevant authorities, including:
The Australian Department of Human Services so they can share the information with Centrelink and Medicare.
Credit card providers
Employer
Executor of the will
Hospital
Landlord, tenants
Religious adviser
Superannuation fund.
Consider finances
When it comes to financing the person's funeral, it helps to ask the following questions:
Does the person have funeral insurance or a funeral plan?
Does the person have any other insurance cover that will help take care of some or all of the funeral expenses?
Does the person have enough funds in bank accounts to cover some or all of the funeral expenses?
If you are arranging the funeral, are you prepared to cover costs that cannot be paid from the estate?
If you are worried about how much a funeral could cost, try our helpful funeral cost calculator so you have a better idea of what impact on your finances a funeral may have, and to prevent further financial strain during this difficult time.
Look after yourself
Be sure to ask for help and get the support you need from family, friends and support organisations such as:
While there is a lot of tumultuous emotion when someone dies, there are also a lot of admin tasks to complete. You can always ask friends and family to help you prioritise these tasks and check them off as you manage your personal wellbeing.
At Australian Seniors, we offer funeral insurance to help reduce financial stress on families following a death. For more information, call us on 1300 078 596 or request a call back.
Download the free eBook What to do in the 24 hours after someone you love dies
4 Apr 2019