How to pay tribute to the loved one you've lost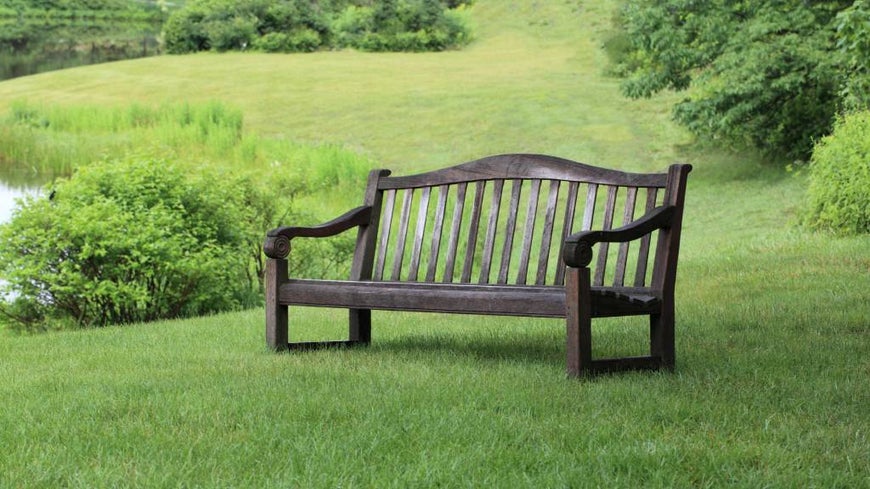 Written by Claire Isaacs for Australian Seniors.
You've had the funeral, the glasses and cutlery for the wake have been put away, and now you're thinking about ways to pay tribute to the loved one you've lost. While the memories of course linger on, a special way to remember a loved one can be with memorial furniture, plaques and even the planting of trees.
Generally speaking, any of Australia's botanic gardens will allow sponsorship of benches and/or plaques – the Australian National Botanic Gardens in Canberra, for example, allows you to sponsor a bench that features a commemorative plaque starting at around $5,000 for 10 years, while a seat dedication at Royal Botanic Gardens Cranbourne in Victoria is $8,000 for a 10-year period.
You'll find many councils are open to dedications and plaques, too – for example, the Sunshine Coast Council in Queensland has a series of different types of memorials to cover individual needs, so that people might remember their loved ones. These can be personalised, and have to be maintained by the family or representatives of the deceased. The Council even offers to help with the engagement of a monumental mason to make sure the job is done in line with the family's wishes, and to set Council standards.
In some councils, there have been fears that new memorials could make local esplanades such as Balmoral in Sydney feel a bit like 'cemeteries' because of their popularity, so there have been movements to extend memorial bench programs to trees.
Memorial trees for deceased loved ones
If you're thinking of planting a tree for a loved one, again a good place to start is with a botanic garden or local council. City of Sydney council is happy to help with tree donation. You will be asked to nominate the preferred planting location, for example a park or street, and may be consulted on the tree series. Donations start from $1,000 per tree and go up to $50,000 if you want to pay for a mature tree in one of the city's iconic parks.
In South Australia, Trees For Life's Memory Tree Program provides beautiful living memorials for family members whose loved one has passed away, and it has planted about 40,000 native trees and shrubs since it was first established. It costs from $56, including a certificate.
In Tasmania? You can sponsor a tree at the Royal Tasmanian Botanical Gardens, complete with a personally-engraved plaque – a wonderful way to remember a loved one – from $500 annually.
Animal lovers may also like to know that the Australia Koala Foundation will plant and maintain trees at its 40-hectare nature reserve and research station, Quinlan's in Queensland. Your loved one's name can be added on a disc to its honour wall for donations over $50.
Another way to commemorate
Taking the idea of memorial trees one step further, Living Legacy Forest trees are planted using your loved one's cremated remains as nutrients – so the tribute is a really meaningful and personal act. Priced from $3,200 in the company's forest in Western Australia, and from $5,500 in Victoria, the fee includes tree of choice, plaque, treatment of the ashes to maximise nutrients, and a planting ceremony complete with refreshments.
Lasting memorials like these can be helpful for those left behind, says psychologist Tara Hurster. "Just as having a grave to visit, having a name plaque somewhere can be a calming place for loved ones to visit and reflect on their life with the person that they have lost."
Help ensure your final wishes can be acted upon
When someone you love passes away, this can be a sound reminder to think about your own end of life plans. Having Seniors Funeral Insurance in place can help to take the pressure of funeral costs off your loved ones, and can help to make sure that your wishes for your funeral can be met. Your cover can provide a quick payout of up to $15,000 for any sudden expenses that come up should you pass away.
25 May 2022