7 things you didn't know about the cost of a funeral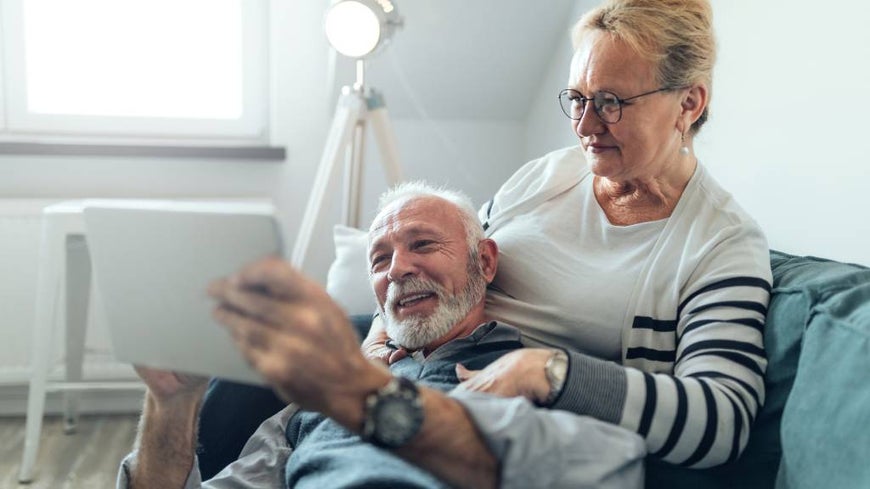 While more and more Australians are looking into alternative options as funeral trends change , the costs involved with burials and cremations are on the rise.
Because talking about what will happen when you pass away isn't a usual topic of conversation between loved ones, many people are unaware of the real costs behind a funeral. There's more to consider than just the cemetery plot or cremation expenses.
Australian Seniors' Cost of Death Report spoke to funeral directors across the nation to learn more about the costs of a funeral. On top of that we asked thousands of Australians about their financial expectations for their funeral, as well as funeral directors, and the results may surprise you. So here we've detailed a few things you may not know about the cost of a funeral.
1. Body storage
When a person passes away, their body must be placed somewhere before the funeral takes place, which could be several days or even weeks after their passing.¹
But there are actually several different parts of the body-storage process, and depending on your chosen funeral package or operator, there may be additional costs – especially if you decide to have a viewing prior to the funeral service:
Transfer fee to the funeral home.
Mortuary care fee for the body's preparation and storage.
Viewing fee (optional) if there will be a pre-service visitation.
2. Funeral directors
According to the Cost of Death Report, 72.7% of Australians believe higher funeral director costs are most impacting the rise in funeral expenses these days.
It may not be nice to think about, but funeral homes are businesses. Because of this, it's important to get several quotes from various funeral directors in order to get exactly what your loved one would have wanted.
If you ask for an itemised quote – and it is recommended that you do – then the funeral director is legally required to do so, according to state regulations.² This will mean you are aware of exactly what's included in the funeral's cost, and you can ensure any extras you request are included in the final bill.
3. Cemetery space
In the Australian Seniors report, almost half of respondents (47.1%) said that a lack of cemetery space was driving up the overall costs of a funeral. Funeral directors interviewed for the survey also agreed that cemeteries take up a lot of space and choosing to be buried in a more popular area like the Eastern Suburbs of Sydney could end up costing you much more than a similar plot in Western Sydney.
This lack of cemetery space is one of the reasons why many Australians are choosing cremation instead burial, as well as for their own personal values or environmental reasons.³
4. The cost of recovery
Sometimes the sudden passing of a loved one can mean family and friends aren't adequately prepared for the financial burden. This can be compounded if the deceased hasn't made their final wishes known, such as in their will or simply by having a conversation about their funeral.
The Australian Seniors' report found that almost one-third of respondents endured financial hardship when paying for a funeral. What's more, 68.4% said it took them six months or more to recover financially, and it took more than a year for 28.6% of them to fully recover from those funeral costs.
5. Expenses vary by state
Where you pass away or wish to be laid to rest may have an impact on the overall cost of your funeral.
For example, one Victorian funeral director spoke about cost controls being entirely out of their hands: "In Victoria, we as funeral directors are not allowed to have our own private cremation units, which you'll find interstate … we don't have any control over those costs."
Even the cost of publishing a funeral notice in the obituary section of a newspaper has increased exponentially, with a NSW funeral director saying, "Where five or six years ago a press notice in our local paper was about $70 or $80, they're now $260. Metropolitan papers are around $600."
Then there's the cost of burial plots according to your location, with some gravesites in popular inner-city Sydney suburbs reaching $25,000 – a far cry from similar plots in non-metropolitan areas.
6. The real cost of burial
The average cost of burial in Australia is $9,055, according to the Cost of Death Report, but many funerals may end up costing much more. In fact, the Australian Seniors survey broke down funeral scenarios into Bronze, Silver, and Gold categories, with the average burial costs being $8,048, $9,403, and $11,279, respectively.
For a Gold burial that includes elements like a memorial/service, celebrant/clergy, death notice and memorial book, that cost also varies greatly depending on your location. For example, in metropolitan Queensland it averages $11,376 but in metropolitan NSW that average jumps to $18,946.
7. Cremation costs are rising
Cremation costs aren't immune to this price rise. While the national average is significantly lower than burial ($6,334), those costs will fluctuate depending on where you live – with cremation in non-metropolitan Victoria actually costing more, on average, than cremation in metropolitan Victoria ($7,528 and $7,327, respectively).
Funeral insurance is one way to ensure there is a level of financial assistance with funerals. Read how much funeral insurance costs.
5 Jul 2019