3 things you need to know about the funerals of tomorrow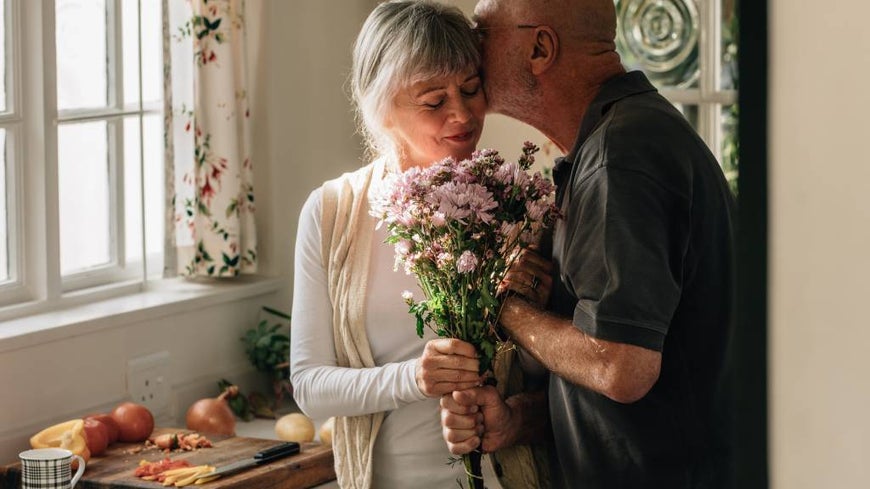 Years ago, the idea of a 'standard' funeral involved the traditional elements: a viewing or visitation, the funeral service, a burial event at the cemetery plot, and then usually a wake where friends and family could gather together for a period of time following the funeral.
But while many people still decide to follow a traditional funeral plan, others are embracing new and alternative trends for a number of reasons, from cost to environmental concerns, religious beliefs and more.
How funerals are changing across Australia
The Australian funeral sector in particular is seeing a number of striking changes. For example, while the choice to be cremated rising every year, there is a movement towards direct/minimalist cremations, like that of David Bowie, in which there is no funeral service. We're also seeing a rise in alternative end-of-life options such as green burials.
And these differences have been brought to the fore thanks to the Australian Seniors latest industry survey, the Cost of Death Report.
Here are three major ways funerals are changing:
Speaking to more than 1,200 Australians aged 50 and over, as well as funeral directors all around Australia, the report revealed how trends have changed in recent years and what the funeral of tomorrow will look like.
1. More environmentally friendly
The Cost of Death Report revealed that modern funerals are "twice as likely to be environmentally friendly than not (50.2% vs 25.4%)".
There are many reasons for this, but some respondents stated that the decision for an eco-friendly funeral was driven by both cost factors and personal values.
Eco-friendly funerals may involve cardboard or bamboo coffins – or even shrouds. A biodegradable headstone is an option – or no headstone at all. And fully green funerals – or natural burials – may be possible depending on where you decide to be buried.
It's important to note, however, that while we're seeing an increased uptake in environmentally friendly funerals, the options remain limited, which means it may not be any cheaper than a traditional ceremony.
2. More technologically enabled
There's no doubt that science and technology are evolving at a rapid pace, and this could potentially affect Australians' funeral decisions.
The report found one in five (20.1%) believe "there is a chance of modern science and technology having the ability to restore people after death", and more than one in 10 (11%) would consider burial over cremation in the hope of potential restoration.
Taking things one step further, 9.1% of respondents said they "would consider being cryogenically frozen if it was affordable and easily accessible".
3. More about celebrating life
But for most Australians, the funeral of tomorrow is more about celebrating the deceased's life and spending time with family and friends throughout the ceremony.
Three key trends emerged from the survey:
36.4% want more celebration and less formality at funerals.
16.1% want a ceremony that is less religious-based.
12.8% want greater use of digital technology or multimedia platforms.
How can you manage rising costs?
While funerals trends may be changing, prices are growing at the same time. So, with the average burial in Australia costing $9,055 (and the average cremation $6,334), how can you avoid the risk of financially burdening your loved ones when the time eventually comes?
First and foremost, it's important to settle on your funeral arrangements as early as possible so your loved ones understand exactly what you want. Speak with friends and family about whether you wish to be buried, cremated or an alternative option. This will give them time to prepare while it will also give everyone an understanding of the expected costs, so they won't have to endure the financial stress during a time of mourning.
Beyond that, location is a key factor in managing costs. In the Australian Seniors report, one NSW funeral director gave the example of purchasing a burial plot. A gravesite in Western Sydney, for example, may cost around $3,000, whereas a similar plot in the Eastern Suburbs could easily reach $25,000.
Funeral insurance can help ease the financial burden of your passing for loved ones. Contact us or request a quote to find out how you can manage the rising costs of funerals.
5 Jul 2019