What's your dream holiday destination?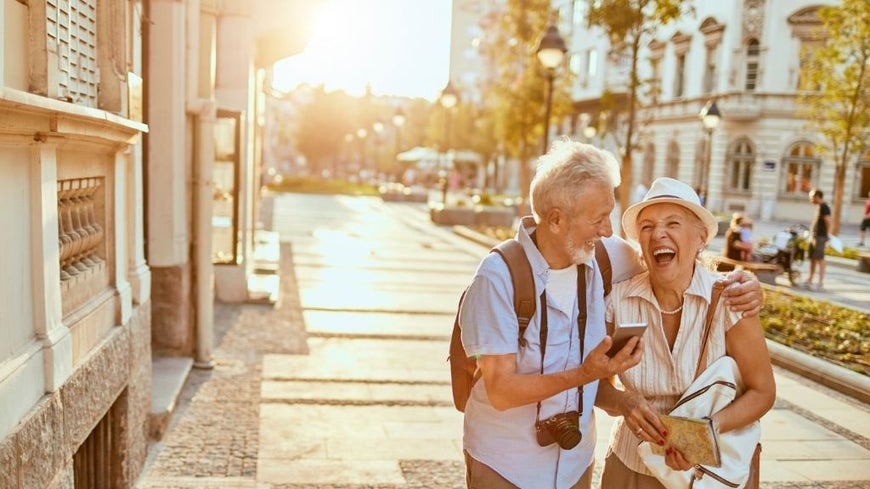 Planning a trip but short on inspiration? Want to journey somewhere new but aren't sure exactly where? Take our fun quiz to find your next dream holiday destination!
Ready to travel? Then download your free Dream Holiday Wishlist template
What do you want from your next holiday?
Some downtime in the country.
Pristine nature and low-key cities.
A big, bustling city rich with history and culture.
Something different and memorable.
Lots of choices – a mix of landscapes and experiences
You are out for dinner. What do you order from the menu?
A cheese board sourced from local producers in the region.
Slow-cooked lamb and kumara chips.
A classic Sunday roast with all the trimmings.
A hearty fish stew.
A big, tasty burger and fries.
Which of these bands/musicians is most likely to appear in your music collection?
The Innocents.
Split Enz.
The Rolling Stones.
Björk.
The Beach Boys.
Which of these experiences would be at the top of your bucket list?
Walking the white sandy beaches of the Bay of Fires in Tasmania.
Taking in the majestic beauty of the Milford Sound fjords in New Zealand.
Waving at the Queen from the gates of Buckingham Palace.
Seeing the natural wonder that is the Northern Lights.
Taking in the crowds and colour of Times Square in New York City.
It's late afternoon and you fancy a drink. What's your beverage of choice?
Glass of pinot noir.
Apple cider.
Cup of tea.
Shot of schnapps.
Craft beer.
You're spending a Saturday night in at home. What are you watching?
Australian television drama.
Nature documentary.
Vintage British comedy.
International arthouse film.
Hollywood blockbuster.
You're souvenir shopping. Which of these do you buy for yourself?
Huon pine hand-carved coasters.
Merino wool scarf.
Double-decker bus key ring.
Flavoured salt.
Cowboy boots.
Which of these most appeals to your sweet tooth?
Fudge.
Lemon and Paeroa (L&P) chocolate.
Bread and butter pudding.
Cocoa soup.
Apple pie.
So, what's your dream holiday destination?
Tally your responses. The letter or letters you chose the most of indicates your dream holiday destination.
Mostly 1s
Your dream holiday destination is Tasmania
Tasmania may be small in size, but it's big on charm. This isolated island state has a rich history, natural beauty, an enviable foodie scene fuelled by an abundance of talented local producers, and a cultural calendar of exciting art exhibitions and festivals courtesy of Hobart's Museum of Old and New Art (MONA).
Tasmania is the ultimate road-trip and caravanning destination. Explore its stunning beaches, mountains and national parks. Visit its picturesque towns and cities and many amazing farm gates, wineries and distilleries. It's an interstate escape that will make you feel like you are much further from home.
Mostly 2s
Your dream holiday destination is New Zealand
Peter Jackson's Lord of the Rings was the ultimate advertisement for New Zealand's stunning natural beauty. Take a short flight or cruise over to visit this friendly country and its 4.9 million inhabitants. With its pristine fjords, volcanoes, mountain ranges, beaches and rainforest, picture-perfect New Zealand offers a diverse range of landscapes to explore for nature lovers and adventure seekers of every kind.
Pair this with the laid-back cosmopolitan charm of its cities (including its biggest city Auckland and its capital Wellington), its vibrant Maori culture, and its reputed dining scene – which offers a taste of the seafood, wine, craft beer and cheese for which it is best known – and you have the makings of a perfect holiday.
Mostly 3s
Your dream holiday destination is London
It's not hard to see why grand London tops the holiday wishlist of so many. As English writer and poet Samuel Johnson once famously said, "When a man is tired of London, he is tired of life; for there is in London all that life can afford.
From elegant Mayfair and pretty Primrose Hill to trendy Dalston and colourful Camden, each of London's 33 boroughs4 has its own unique feel and offering. See a show on the West End. Take in the Tate Modern. Get a history lesson at the British Museum or the Tower of London. Shop at Oxford Circus. Visit Buckingham Palace. Wander Hampstead Heath. Have a pint at a pub. Browse Borough Market. London is a veritable 'Choose your own adventure' destination.
Mostly 4s
Your dream holiday destination is Iceland
The extraordinary island of Iceland sits beneath the Arctic Circle in the North Atlantic. With its dramatic hot springs, volcanoes, glaciers, fjords and black-sand beaches, it's easy to see why it's known as the 'Land of Fire and Ice'.
Around 80% of Iceland is uninhabited, with its rugged natural landscape making it a playground for lovers of the outdoors. Hiking, whale watching, caving, cycling, bird watching, and relaxing in hot springs are just a handful of the activities you can enjoyed. Defined by its strong sense of design, creativity and innovation, Iceland's capital Reykjavík is an intimate and highly walkable city with an interesting culinary scene, friendly locals, and many cultural attractions. Visit Iceland for a dream holiday with a difference.
Mostly 5s
Your dream holiday destination is the USA
Home to over 327 million people, the awe-inspiring USA offers visitors an abundant smorgasbord of unique cities, landscapes and experiences. Lose yourself in the grandeur and history of big cities like New York, Los Angeles, Chicago and San Francisco. Take in the awe-inspiring wonder of the Grand Canyon, Niagara Falls and Yellowstone National Park. Relax on a beautiful beach in Hawaii, Florida, Massachusetts or California.
The USA is made up of 50 states and a federal district, each with their own distinctive culture, cuisine, influences and attractions. The USA is a truly diverse destination that will leave you spoilt for choice and coming back for more.
Are you ready to plan your next dream holiday?
Once you start planning for your dream holiday, don't forget to arrange or update your travel insurance for peace of mind and protection. Downloading our free holiday planning checklist is a great place to kick-off your newfound adventure plans
22 May 2019