8 things you need to know before boarding a cruise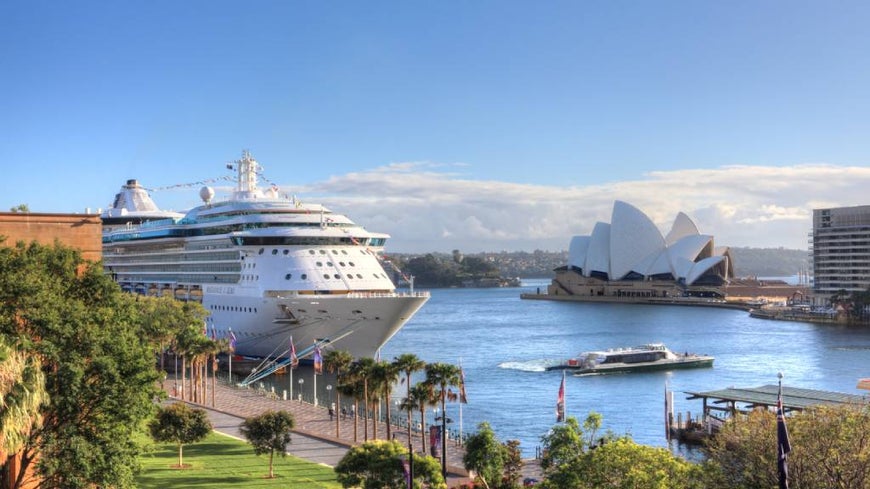 It's no secret many Australians love cruising – and with record levels of cruise passengers and more ships docking at our ports, it's a trend only likely to grow.
So if you're jumping aboard as a first-time cruiser, chances are you're keen to make the experience as easy and relaxed as possible. Here are some common questions and cruising tips to ensure you can plan and enjoy the trip of a lifetime.
What documents do I need for a cruise?
Your passport should be the first thing you pack, of course – but it's important to ensure it's valid for at least six months beyond completion of travel. Similarly, if the cruise ship will be in ports where a visa is required, you'll need to ensure you have those visas prior to cruising, even if you won't be getting off the ship.
Comprehensive travel insurance can also be essential. The type of insurance you get for a cruise should include suitable coverage for accidental injury, hospitalisation abroad, and medical evacuation at sea, if required. If you don't have travel insurance that covers cruising, some cruise ships won't allow you to board, so check your cover as it's better not to risk it.
What if I'm delayed in boarding the cruise?
If your cruise ship is departing from another city and you have to travel to get there, arriving on the date of departure is never a good idea. Ships are on tight schedules and if you're delayed due to bad weather or cancelled flights, the ship may sail without you. As a rule of thumb, try to arrive at least 24 hours before departure and stay in the same city as the cruise port so you can board with plenty of time.
What do I need to know about cruise terminals?
Cruise terminals differ depending on which port you're sailing from. Check with the cruise line about when (and how) you should check in. At the terminal you'll have to go through security screening and your bags will be scanned. The cruise line will also notify you as to when they open the bag drop – at the Overseas Passenger Terminal in Sydney, for example, you can choose to drop your bags off at 9am and explore the city, or you can simply drop your bags off one hour before your ship departs. The option is there.
There may also be baggage storage facilities available, which can be handy if you arrive before the bag drop and want to head out to a nearby café or do some sightseeing before the ship departs. Research your chosen cruise terminal online to get all the information you may need.
Can I carry my luggage on board with me?
Most cruise ships will scan and check in your luggage prior to boarding – and send it to the ship (and your cabin) ahead of you – so ensure your luggage is clearly labelled. At some ports, you can take your luggage on board with you, but check with the cruise line you're travelling with. You may have to lug your bag around the ship if your cabin isn't ready (depending on when you board).
How do cruise lines handle accessibility issues during boarding?
Many cruise lines these days are disability-friendly and may even have a department that assists passengers with accessibility issues. Always check this out when booking – you may also want to find out which areas are not accessible and whether the cruise line rents mobility or medical equipment when you're on board (if needed).
Some cruise lines may also offer a service where they'll arrange transportation from the airport to the pier and assist with boarding, so booking early and asking all these questions upfront can ensure you're making the right choice of ship.
What do I pack for the cruise?
Deciding what to pack for a cruise is an important decision, and you need to consider both what to bring, and what to leave at home.
What to bring:
You'll want to take enough clothes, toiletries and swimming costumes with you for the duration of the cruise, plus a book or two (or an eBook reader with all your books loaded onto it). If you need to take medication or special food, it's best to check first with the cruise line and get a note from your doctor.
What not to bring:
Don't take anything that might be construed as a weapon, and you'll want to leave small household appliances like travel irons at home too. Some cruise lines allow you to bring a certain amount of alcohol on board with you, while others have a zero alcohol policy – so make sure you read the documentation carefully to find out the policy aboard your ship.
Should I book activities before I leave or wait until I'm aboard?
Shore excursions can serve up some of the best holiday memories – whether it's a sightseeing tour in Venice or snorkelling in Vanuatu. Many cruises let you reserve tickets in advance for shore excursions, which can be much handier than lining up at the tour desk on board.
But be aware that tour costs will add up, and the ship's tours may be pricier than organising your own excursions in advance through a local provider. Just remember – if you're on a tour organised by the cruise company and the bus is late returning you to the ship, the ship will wait for you. On a tour you organise yourself, the ship generally won't wait for late-comers.
Is everything free on board or should I count on expenses?
Many cruise travellers love that the accommodation, food, on-board activities, and entertainment are packaged up for one price. However, it's worth noting that most cruises aren't all-inclusive – things like drinks, gratuities, internet fees, shore excursions, taxes, and any port charges will go onto your cruise bill, which you settle at the end of the cruise.
Ask the cruise line exactly what's included in your fare and what's not – and check your bill nightly so you can dispute any discrepancies (like drinks you didn't order). Mistakes happen and it'll be easier to get charges reversed when you're on board than after you've disembarked.
Cruising is a fantastic holiday choice, but knowing how things operate on different ships before you book is essential. Ensure you read all the documentation carefully and ask lots of questions to the travel agent or cruise line before you go. Get prepared by having the right visas and travel insurance for peace of mind during your trip.
Request a call back today to find out more about travel insurance.
19 Dec 2019