Tips to travelling solo through Australia's outback by train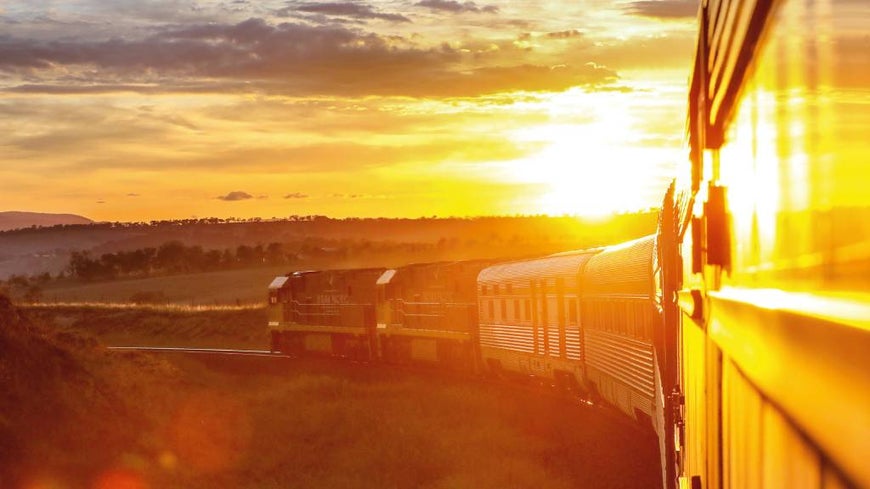 Photography: Russell Millard
Written by Lee Tulloch for Australian Seniors.
There's a lot to be said for spending long hours doing little but staring out of a train window as a distant and unconnected landscape races by. It's an enforced daydreaming that I always find soul-nourishing, a way of getting back in touch with my sense of self, removed from devices and distractions.
One of the world's great train journeys is on the Indian Pacific, which traverses Australia from the Indian Ocean to the Pacific Ocean, a distance of 4,352km. Over four days, the journey begins in either Perth or Sydney, carrying passengers across the arid Nullarbor Plain, which stretches for 1,100km between Western and South Australia, with brief stops in Kalgoorlie, Adelaide, Broken Hill and the Blue Mountains before reaching the coast.
Unlike on a cruise ship, which typically has a variety of restaurants and bars, the train's public spaces are limited to lounges and dining cars. Each section of the train has its own communal space, but it's easy enough to walk through the carriages and meet up with people in other parts of the train.
Australian railway holidays offer social opportunities for solo travellers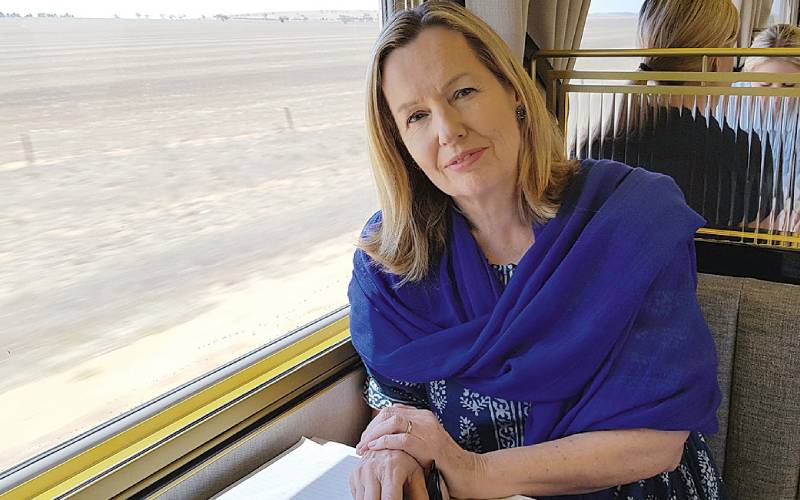 Friendships are made instantaneously in the lounge – there are daily trivia competitions, card games and communal jigsaws on hand. A barista serves great coffee round the clock, alcohol flows steadily, and afternoon tea is served at 3pm.
Our guest experience manager Jos Engelaar tells me that he has had a few matrimonial outcomes over his 20 years of service on the train – only recently two widows travelling separately met, fell in love and married.
Mealtimes are another opportunity to socialise. Although seating times are assigned, it's flexible, and I find myself dining with at least one new person every meal.
The food is exceptional, with menus based on local produce as much as possible, and vegetarian and vegan options available.
Our dining car has been refurbished, and there are plans ahead to renovate the train, with work starting at the end of 2020.
Much of my journey will be spent staring at a barely changing landscape – deep brown soil, scattered rocks, scrubby vegetation.
Occasionally we'll see an eagle, and two kangaroos stand to attention as we fly past at one spot, but the landscape is soothing and it's a meditative experience with only the clicking of the rails as a soundtrack.
In the couple of short stops we make to take on fuel or water, the arrival of the train is an event in itself.
Traverse inspiring Australian outback towns by railway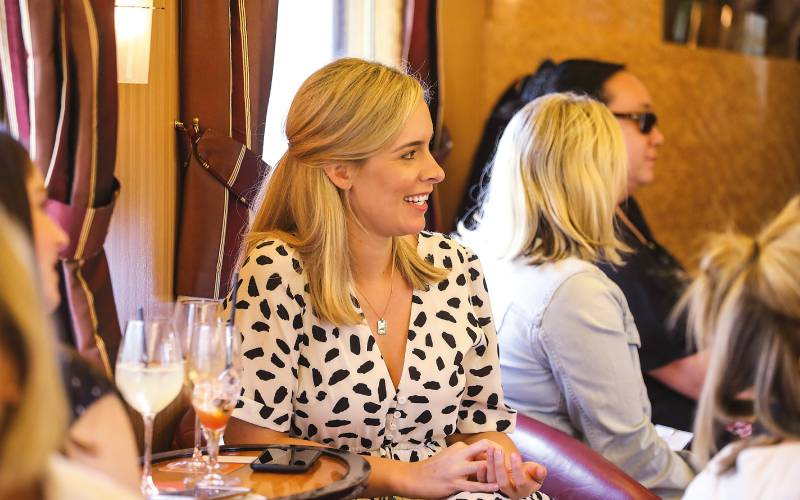 Kalgoorlie is one of the driest towns in Australia, and I think we have an entire year's worth of its annual rainfall in one night, as the rain buckets down without a break. We're taken in buses for a night tour of the unexpectedly beautiful gold rush town, followed by a rollicking concert of 1970s songs at the heritage-listed Boulder Town Hall – a special celebration for the train's 50th birthday.
In Adelaide, I join a progressive breakfast in the Central Market, founded in 1869. Accompanied by a guide, we wander the long halls, stopping to sample baked goods, yoghurt, pancakes.
In Broken Hill, it's impossible to resist a visit to the Palace Hotel, the luridly painted landmark pub that featured in the 1994 movie, The Adventures of Priscilla, Queen of the Desert.
In the end, there's so much to experience, I don't do as much window-gazing as I expected. I chat to a fellow passenger Beverley as the train stops for the last excursion in the Blue Mountains. I ask her if she could sum up her experience of travelling solo on the Indian Pacific. "Alone but not lonely," is how she describes it.
Get the latest take on trending issues, smart tips to boost your financial goals, or a fresh way to indulge in everyday joys, all from the comfort of your favourite reading spot with Australian Seniors' DARE magazine.
DARE also features exclusive stories from some of Australia's favourite personalities.
7 Aug 2020