Adventurous grey nomads share top 4 spots around Australia
Bob and Phyllis Bowers, both in their 70s, have been married for 53 years and it's their shared love of exploring that keeps them together, from kayaking to camping, hiking and abseiling. These adventurous grey nomads keep themselves fit and busy by exploring Australia's many sights and landmarks – even those very much off the beaten track.
They enjoy extended caravan adventures around Australia and have spent much of their time off-road in remote and far-flung locations most people wouldn't even think of trying to get to.
Bob and Phyllis share some of their favourite destinations:
We've always been together in just about everything [that we do]. In our younger days we were very much involved with young people in remote outdoor adventure activities, and there was always the two of us there. We worked with the Boys' Brigade and the Duke of Edinburgh Award scheme, for example, but we've always been together, side by side. Here are some of the highlights of our travels.
#1: BLENCOE FALLS, NEAR CARDWELL QLD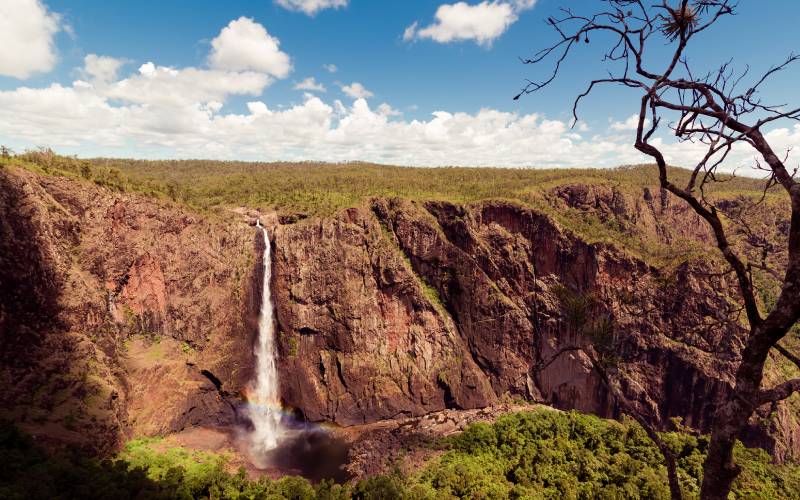 We have a proper off-road caravan, so we can get into places where you just cannot take other vans. A couple of years ago we took [our caravan] up to a massive set of waterfalls called Blencoe Falls up near Cardwell, which is very steep, and very narrow. The landmark is up on a dirt road, which is very winding. It's a four-wheel-drive track [not accessible without a four-wheel drive vehicle].
[We love the Blencoe Falls area as] you would not be able to take a normal van there, so it's not a crowded place. We find that we are able to go to a lot of places where you cannot get other vans in, and we're able to sneak in [because of our rig]. We love the idea of being away from other travellers, at least part of the time, while we are travelling.
#2: NYMBOIDA RIVER, NSW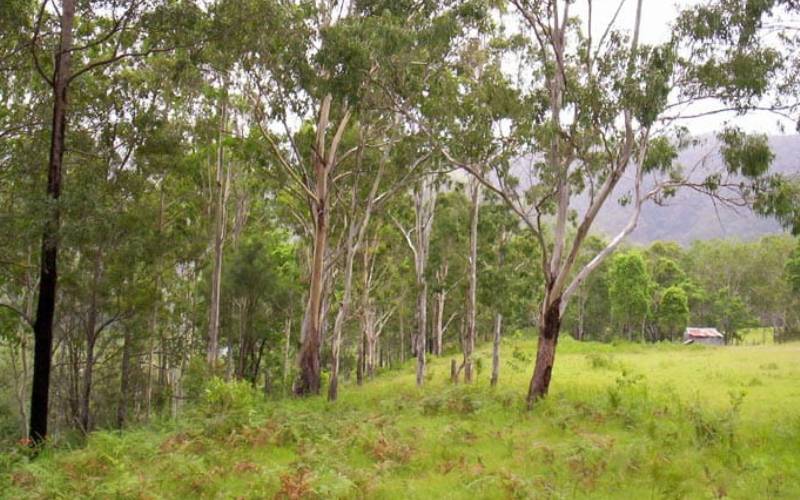 Nymboida River campground. Image courtesy of National Parks NSW
We find that national parks provide a quiet escape from caravan parks. We don't just go into caravan parks, we deliberately don't have animals so we can go into national parks, where we can stay quite a few days without power. We have 160 litres of water, we have two very small solar panels we hardly ever use, and we have a three-way battery system that Bob has designed for the car. This means we're confident to go into a non-powered national park. So, we've been very fortunate, and where we can, we can just go down to the New South Wales border via the Nymboida River, and just sit quietly on our own, enjoying our own company.
#3: PORCUPINE GORGE, QLD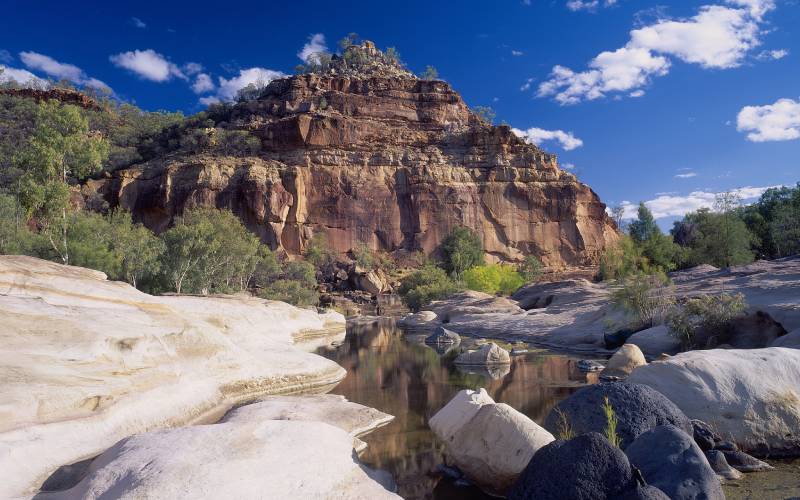 Recently we discovered Porcupine Gorge, and we took on the gorge journey by backpack. It is 70km north of Hughenden, a gorge that runs for 20 or 30km, 200m deep. There are rock steps to get down to the bottom. People will go down to the bottom but then they'll stop, but we took our backpacks and just spent the whole day exploring either upstream or downstream, where there are no tracks. We just followed our noses – we found that if we couldn't go any further, we just went back and crossed the gorge – essentially finding another way. The rocks are pink and lavender and orange and white, and the water's lovely too. We love the Atherton Tablelands, and especially the waterfalls. There are just so many absolutely beautiful places.
#4: MITCHELL FALLS, WA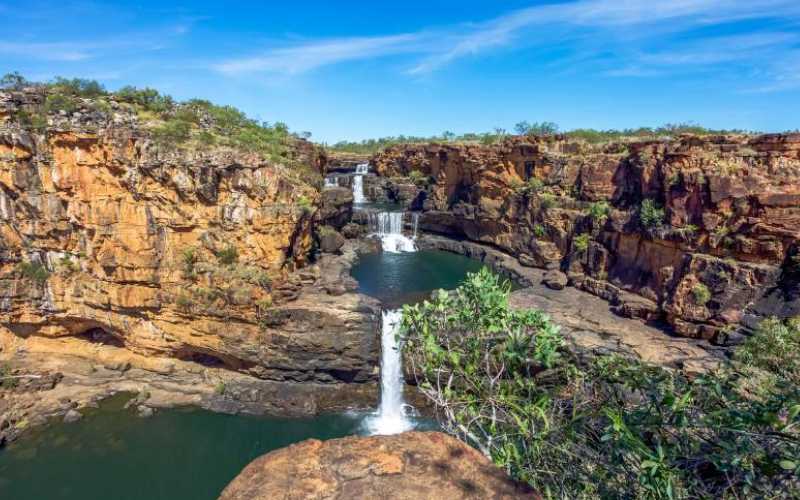 We hiked into Mitchell Falls and then we hiked for a day upstream, and we knew what we were doing as we had been there before. We found some spectacular Aboriginal caves upstream from where the Mitchell Falls are, at a beautiful set of waterfalls, so we camped there and then we came back and found our way to the bottom of the water and then kept going downstream to another, lower set of falls, a whole day's hike further down. And then on to the tidal rapids and went across country to a little mountain range where we thought there'd be Aboriginal artwork and, sure enough, there was, and then we came back, and we were totally self-sufficient; it was just the two of us on our own. Apart from at Mitchell Falls, we didn't see anybody. Solea Falls was the other landmark that we've actually been to twice, which is a five-day hike. It was a very, very, very remote area up in the Kimberley.
28 Jan 2021