Head to famous zoos and museums from the comfort of home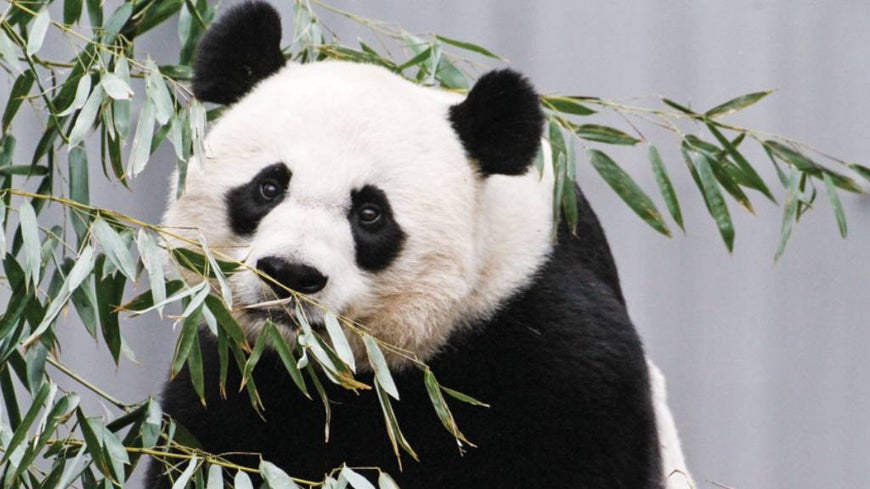 Our journalist Michelle Endacott shares how you can discover the greatest zoos (and other attractions) in the world from ringside seats in the comfort of your home.
It's 9pm on a rainy Tuesday and instead of watching the news, I'm glued to a new phenomenon on my computer screen. Like many across the world, I'm enjoying live streams from the world's best zoos, and have landed on the giant pandas Tian Tian and Mei Xiang as my favourites.
While it's tempting to flit from pandas to tigers and on to seals, it can be comforting to stay faithful and watch the unchanged daily routine of one pair, oblivious to events rocking the world. The charm is that most zoo cameras are fixed, so while sometimes your screen is full of action, at other times the animals will wander out of shot, or nap. As planes are grounded, it's a way to globe-trot safely – and to remember the world is still full of wonder. And that pandas still like sleeping and eating bamboo.
There are plenty of brighter and more action-packed David Attenborough documentaries on TV, but the magic of knowing this is happening live eases the soul. The pandas are at the Smithsonian's National Zoo & Conservation Biology Institute in Washington DC. The zoo is currently closed, but staff continue feeding and caring duties. Closer to home, Sydney's Taronga Zoo had never before closed its physical gates to visitors in its 103 years of operation, apart from a short period in 1917. It announced it was temporarily shutting its doors on 25 March due to the restrictions, but quickly stepped up with a new attraction for those staying at home – live webcams of the animal residents.
You can now spend online time with Sumatran tigers – most active at the 9.30am and 2.15pm feeding times – and watching the seal cam, enjoying an underwater ballet, as the creatures playfully glide and swim past the underwater glass. And if you're wondering what mischief cheeky Asian elephant calf Jai Dee is causing in the herd today, you can watch him with his mum and aunt as they graze, swim and play with their tyre swing.
As Taronga chief executive Cameron Kerr says, "One of the key roles of a modern zoo like ours is to inspire the public to have a love for wildlife." Even though the zoo reopened to visitors on 1 June, a spokesperson tells Australian Seniors' DARE magazine that it plans to continue with the popular live streaming.
At Melbourne Zoo cameras are set on its penguins, lions, giraffes and zebras, yet it's hard to go past the baby snow leopards, which are fed between 9am and 10am, and after that watch them playing outside. It's not a zoo, but a charming spectacle comes courtesy of the chook cam at a Port Stephens poultry farm in NSW, which produces free-range eggs. Virtual visitors can watch the hens roaming, grazing and enjoying dust baths.
Back across the globe, the Monterey Bay Aquarium located in California holds regular live streams of sea creatures including jellyfish and sharks – they call it "under-water meditation to soothe the soul".
There are more options if you want to view animals in their natural habitat. Tembe Elephant Park in South Africa is home to some of the biggest elephants in the world and its webcam, complete with sound, gives an immersive view of a watering hole.
Africam has a range of sites where you can observe wildlife from the safety of your lounge room. Or look to the skies to the Decorah eagles in Iowa, which were sitting on a clutch of eggs when I checked in, then hatched just as I was watching online. Then there's the Great Spirit Bluff falcons in Minnesota.
I also loved the mountain gorillas in the Democratic Republic of the Congo. There are many more, simply enter 'animal live stream' into your search engine to adopt a favourite.
Get the latest take on trending issues, smart tips to boost your financial goals, or a fresh way to indulge in everyday joys, all from the comfort of your favourite reading spot with Australian Seniors' DARE Magazine.
DARE also features exclusive stories from some of Australia's favourite personalities.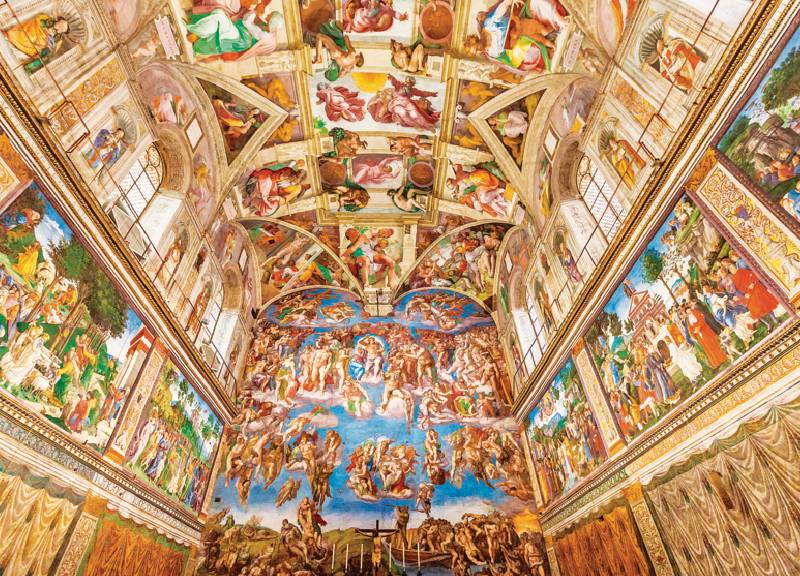 More armchair travel ideas from around the world
Try setting your sights on some of these famed attractions:
Online visitors can tour the interior artworks of the chapel, including its renowned ceiling and The Last Judgement fresco, by Renaissance painter Michelangelo.
The Irish landmark is known for its mythical stone that visitors have kissed for good luck for hundreds of years. This year was the first time in history that the kissing of the stone was put on hold due to infection fears, and visitors have instead been taking a highly detailed virtual tour, exploring all of the castle's attractions.
The world's oldest national public museum has a virtual, interactive gallery. You can see famous objects such as the Rosetta Stone, the Parthenon sculptures and Egyptian mummies.
The famous park is shuttered, but perfect for a 'view party' with grandchildren or kids at heart on the computer, it's offering virtual viewing of its new parade Magic Happens, which launched earlier this year. You'll see Mickey Mouse, Aladdin, Moana, Princess Tiana and Sleeping Beauty.
16 Jun 2020