5 ways to stay social when travelling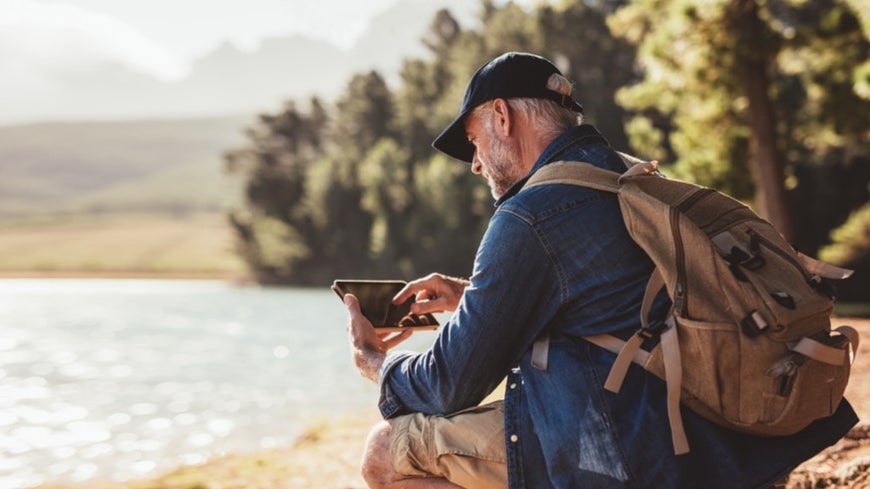 Are you about to embark on a mission as a solo traveller? There are so many adventures to be had, and so many great people to meet along the way, but for some people, the thought of travelling alone while you find yourself among groups of families and friends can seem a bit daunting!
Travel can be a great way to combat loneliness and a terrific way to expand your horizons. If you're single, separated, divorced or widowed, chances are you might be familiar with the feeling of loneliness, with more than 80% of us in this category having experienced it.¹
Even people in a committed relationship may decide to travel alone if their partner is unable or unwilling to travel.
If your travel options are limited to solo adventures, don't be put off by the fear of shyness – there are many ways to stay social and have a holiday worth writing home about.
We love to travel
If you love setting off to discover new horizons, you're not alone. The Seniors Travel Survey revealed that we typically take at least one trip a year and spend an average of 25 days each year on holiday. Interstate trips and European jaunts top the big holiday destination list.
The reasons we travel are rich and varied:
58.5% of us say it's a chance to relax
56.6% want to learn about the world
50% are searching for new experiences
48.1% aim to have a cultural or historical experience
35.2% are keen to meet new people
32% focus on keeping active
Of course, these reasons aren't limited to people who have someone to travel with – they're all perfectly valid reasons to set off alone. In fact, more than one in five of us say we'd prefer to travel alone.
You're not alone: five key ways to become more social
Travelling alone is perhaps better described as travelling solo, because when you embark on your holiday there are so many ways to stay social that you'll rarely be alone. Here are five key ways to lose any feeling of loneliness on holiday:
1. Meet new people on social media
Nearly one-third of us are regularly active on social media.²
The beauty of social media is that you can use it to stay in touch with family and friends, connect with acquaintances who may live in the destination you're visiting, and arrange to meet new people from travel groups and forums in real life. Of course, it's always best to meet new people in groups or in a safe public place. If you are meeting people alone, always notify a friend of family member that you're going and what time you'll expect to be back.
2. Take a volunteering holiday
Volunteering is not only a great way to do good and feel a sense of purpose, it's also a fabulous way to stay social. More than 60% of us who volunteer say we enjoy the social interaction it involves, and nearly half volunteer to connect with their community. ²
Combining a holiday with volunteering is an easy way to stay social, all while ticking off your holiday goals and contributing to a good cause.
3. Join a group, sign up for activities and more
Group holidays are another good option for solo travellers who want guaranteed social interaction. For those of us travelling the roads alone, you can also sign up for group activities or tours at your destination.
There really are limitless ways to stay social on holidays – from organised social events to striking up a conversation with a friendly face at a café.
4. Overcoming shyness
If introducing yourself to new people strikes fear into your heart, you're not alone – we're all a little shy in these situations.
However, there are practical ways to overcome shyness and enjoy the comfort and joy that comes with being social. Here are some quick tips to get started:
Keep the interaction light and conversational so that you don't get too overwhelmed trying to think of the next thing to say.
Baby steps are OK. Practise being "social" in the smallest of ways, even striking up short conversations at the supermarket or in the elevator. Make a goal of three new interactions per week, for example.
Remember – other people feel shy too and may be relieved that someone else has broken the ice.
5. Choose social
Your choices can make a big difference to your overall holiday experience – including the social element. Choose to be social by:
selecting hostels or other accommodation types with plenty of communal areas
eating at restaurants with communal tables
choosing a country or area known for its hospitality
There's no reason to put off travel just because you'll be doing it alone. There are plenty of opportunities to have the trip of a lifetime and enjoy the company of others. The only thing you really need to do is decide which dream holiday destination you'll tick off next.
9 Aug 2019