Activities for seniors in Adelaide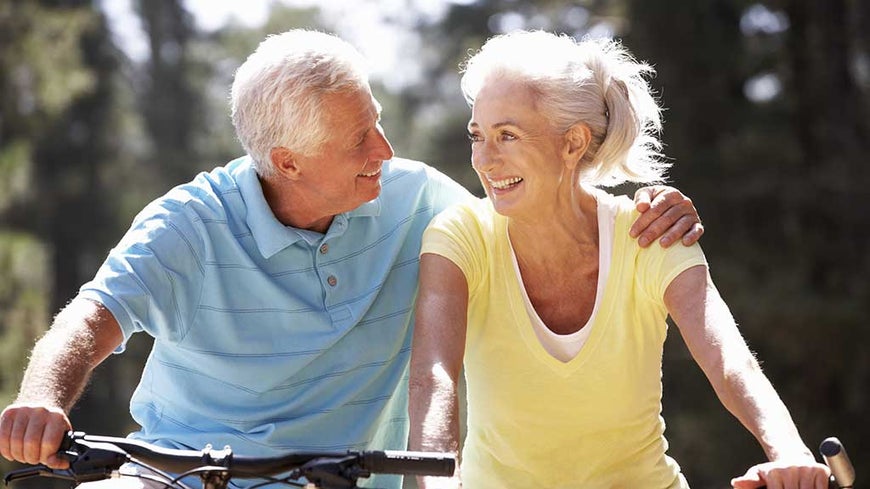 As one of Australia's most liveable cities1, Adelaide has a population of around 1.3 million2 and offers residents the perfect balance between big city convenience and quick access to surrounding attractions such as beaches, wineries, and the Adelaide Hills.
If you are living in Adelaide & looking to get actively involved in social activities, this list includes enjoyable and rewarding activities, whether you are looking to pursue a hobby, make new friends, or contribute to your local community.
Clubs to join
Adelaide has many local clubs and associations for seniors to explore3, and there are large clubs as well, such as the Australian Retired Persons Association4, National Seniors Australia6, and the South Australian Bridge Association.9
The Australian Retired Persons Association (SA)
ARPA4 is dedicated to helping its members stay active in retirement by offering opportunities to participate in social activities such as golf, dancing, walking, outings, day trips, and more. You can also volunteer to assist with the running of the ARPA.
Australian Seniors Computer Clubs Association
Are you interested in technology or would like to become more computer literate? The ASCCA5 helps clubs assist seniors with learning about technology for enrichment in life and greater self-reliance. Through the association, you can find computer courses, locate local clubs, and find out more about local activities to learn about using technology in your life.
National Seniors Australia
National Seniors Australia6 is a national consumer lobby organisation that offers members opportunities to be heard, get involved, and get active in various policy and consumer issues of interest to seniors through local branches.7
Adelaide Bowling Club
If you enjoy lawn bowls, you can get involved by joining the Adelaide Bowling Club8, which is situated in the heart of the city and offers a range of indoor and outdoor spaces for games.
South Australian Bridge Association
Bridge is a popular game among seniors and it helps keep you mentally active while offering an opportunity to socialise with others. If you enjoy playing bridge or are thinking about learning to play, the South Australian Bridge Association9 is the club for you.
As the biggest bridge club in the state, the club runs 14 sessions at different experience levels, on a weekly basis. It has four additional satellite clubs, so you can choose the location that's best suited for you.
Volunteering
Volunteering enables seniors to stay mentally and physically active while giving back to the community. For retirees, it is a wonderful way to utilise skills and experience, or to develop new attributes.
Volunteering offers many social opportunities, allowing you to meet new people and cultivate lasting connections.10
Volunteering SA
Volunteering SA11 is the peak body for volunteering in the state. You can start by attending one of the information sessions for new volunteers, and find out more about the volunteering opportunities available in areas such as emergency services, health, sport and recreation, arts, welfare, and education. Volunteering SA provides workshops for volunteers to support them with extra skills such as communication, mentoring, and leadership.
Conservation Volunteers
If you love the idea of volunteering conservation projects, Conservation Volunteers12 is the organisation for you. You can use their website to find out more about ongoing conservation projects, which can include tree planting, projects to protect threatened species, collecting rubbish, and conducting surveys.
SA Government volunteering opportunities
Another way to find more volunteering opportunities is through the state government.13 Many South Australian government agencies and departments have volunteering opportunities in areas ranging from the arts and community to conservation and emergency services. Whether you have life and professional experience relevant to these, or your background makes you more suited to other areas such as health, heritage, child protection, sport, and support for women, you can find a rewarding volunteer opportunity by contacting agencies and departments.
AnglicareSA
AngicareSA14 offers many volunteering opportunities that are suitable for those with or without previous experience. Areas of work range from child care and catering to archiving, disability support, interviewing for emergency assistance, and non-profit retail.
Adelaide City Council's senior programs
The Adelaide City Council15 operates a range of programs and activities for seniors in the city. You can get involved or obtain extra support by signing up for these programs.
Social outings
The Council runs fortnightly social items for all seniors in the city. These include events at community centres, sightseeing at local attractions, and other special celebrations. They are designed to support access for all levels of mobility and transport is provided, with volunteers ready to assist.15
Shopping bus trips
The Council runs shopping trips for seniors over 65 every Thursday. Join other seniors who find catching regular public transport difficult, and enjoy making new friends as you shop at the Central Market.15
Exercise classes
Attend weekly Tuesday fitness sessions at the Northern Adelaide Community Centre to get active. Run by qualified instructors, these classes give everyone the chance to do some gentle stretching and make new friends. The Council also runs Strength for Life sessions that are held at the Adelaide Aquatic Centre.15
Digital Hub
The Council's Digital Hub program offers free computer, internet, iPad, smartphone, and other technology tool training. You can opt for group or one-on-one training.15
Local sightseeing and arts attractions
Adelaide affords many opportunities for local sightseeing and engagement with the arts. Locals are spoilt for choice when it comes to museums, galleries, and sightseeing options:
Local attractions – The city itself has many attractions to explore, including the Central Market, Convention Centre, Festival Centre, the Planetarium, the Showground Farmers Market, and Parliament House.
Museums – Notable museums include the Ayers House Museum, Bradman Collection Museum, Enfield Heritage Museum, Hindmarsh Historical Fire and Folk Museum, Migration Museum, Heritage Museum, South Australian Maritime Museum, and South Australian Museum.
Galleries – Adelaide has a generous number of galleries, including the Adelaide Central Gallery, Art Gallery of South Australia, Art Images Gallery, Australian Experimental Art Foundation, Better World Arts, Greenaway Art Gallery Adelaide, Tandanya National Aboriginal Cultural Institute, and Port Community Arts Centre.
2 Dec 2016