The Australian Seniors Series: Modern Dating
When it comes to navigating romance in today's modern world, there can be highs and lows and, as seniors, we have a wealth of knowledge and life experience that can be called upon to assist us in forming new and meaningful relationships, regardless of whether these are romantic or platonic.
The Modern Dating report is the fifteenth instalment of The Australian Seniors Series, an ongoing national study that investigates the shifting attitudes and concerns affecting Australia's seniors. This chapter explores dating habits, relationship views and trends amongst the over 50's population.
Plenty of fish in the sea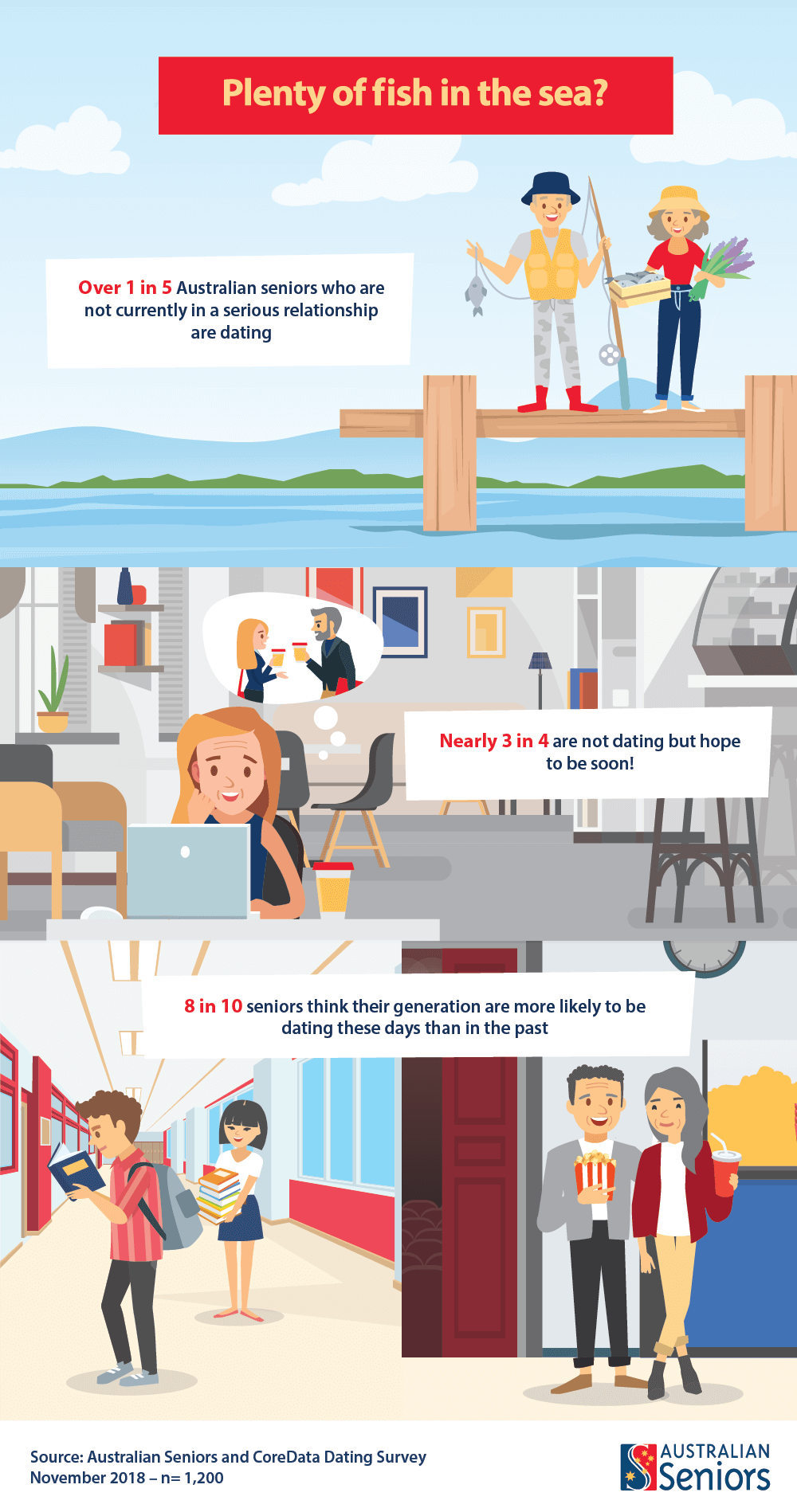 While many single seniors (74%) aren't currently dating, the research finds that we hope to be soon. And it's not just us who have this wish, nearly a quarter of us are being encouraged by our children and grandchildren to put ourselves out there.
Kiss and Tell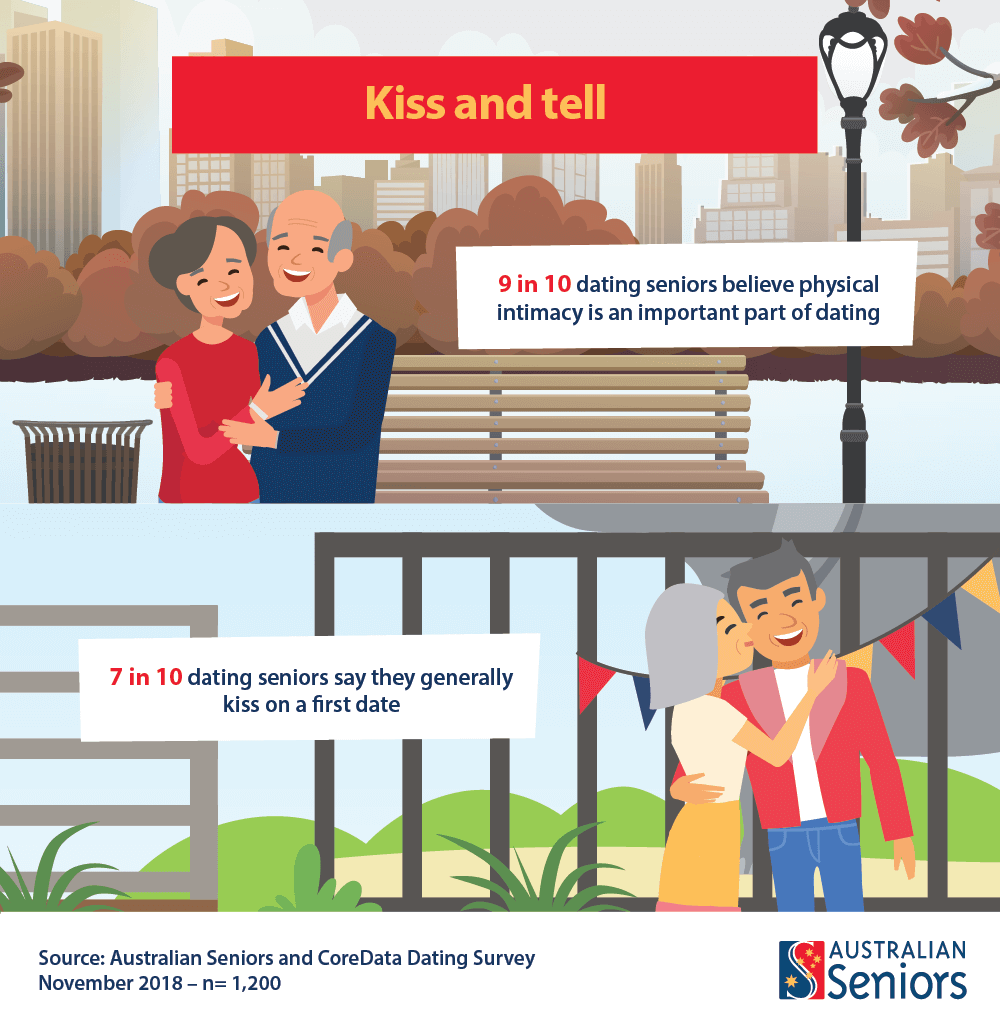 They say 'with age comes wisdom'; we say 'with age comes confidence', as just under half of us feel less self-conscious in our own skin than we did in our younger years. Perhaps this is why many of us appreciate and value the importance of physical intimacy - three in four of us believe it is an important part of dating (75%). And, whilst seven in 10 of us generally kiss on a first date (71%) just under half (46%) of us believe greater physical intimacy should not be explored until we have had three or more dates with a potential partner.
Love and Tech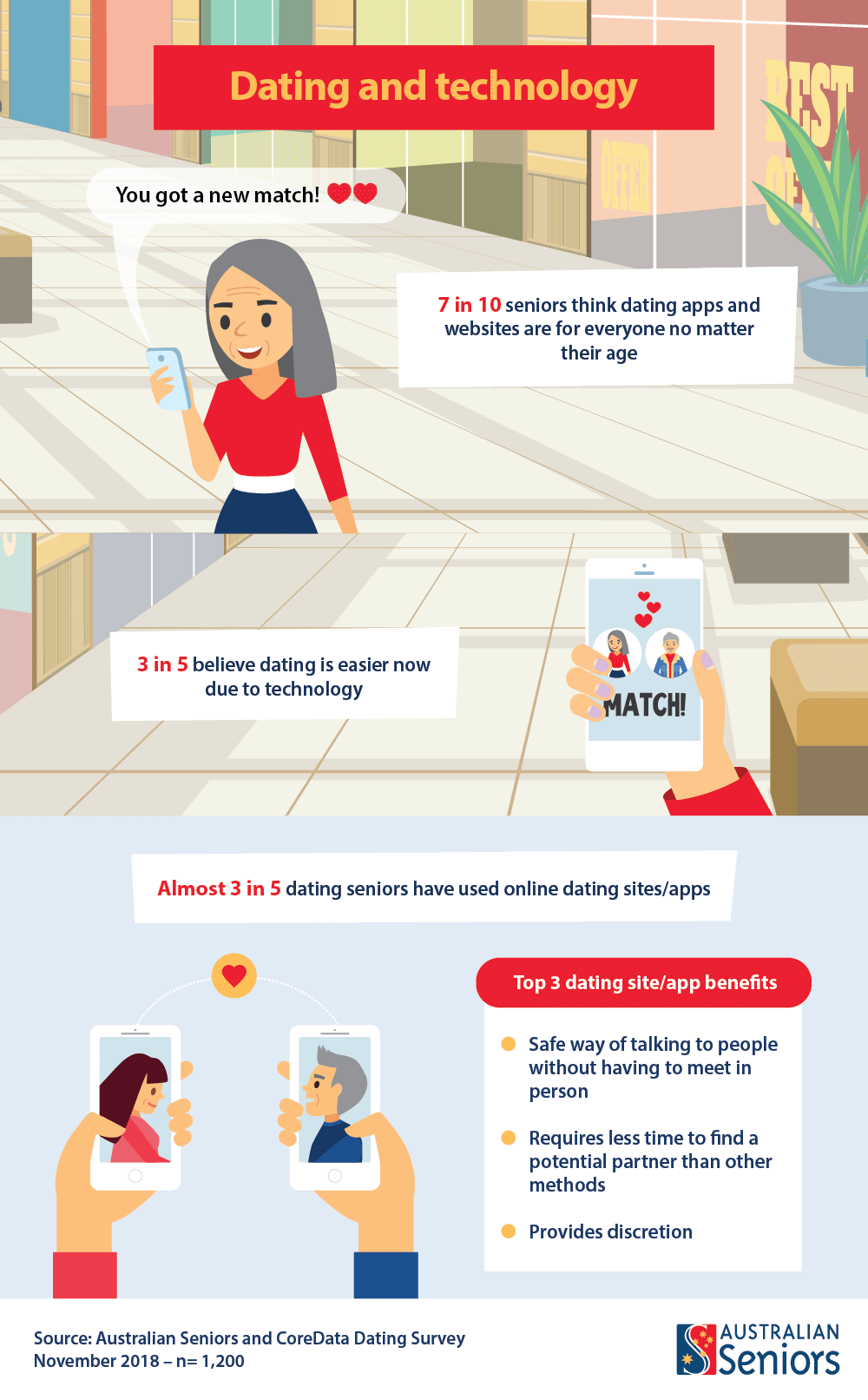 Technology has definitely made dating easier, with many of us finding it has made the courting process convenient and discrete. Over a third (34%) of us say online dating is a safe way of talking to others without having to meet in person and almost a quarter of us (24%) think it requires less time to find a match when compared to other methods.
When we talk numbers, the higher the better is the general consensus, however this isn't necessarily true when it comes to dating. The research finds that 38 per cent of us tend to prefer dating someone younger than us. Although, many of us aren't overly focused on age with desired qualities such as a sense of humour (84%), companionship (79%), an interesting personality (74%), physical attraction (68%) and stability and reliability (66%) all traits we are looking for in a partner.
Age is just a number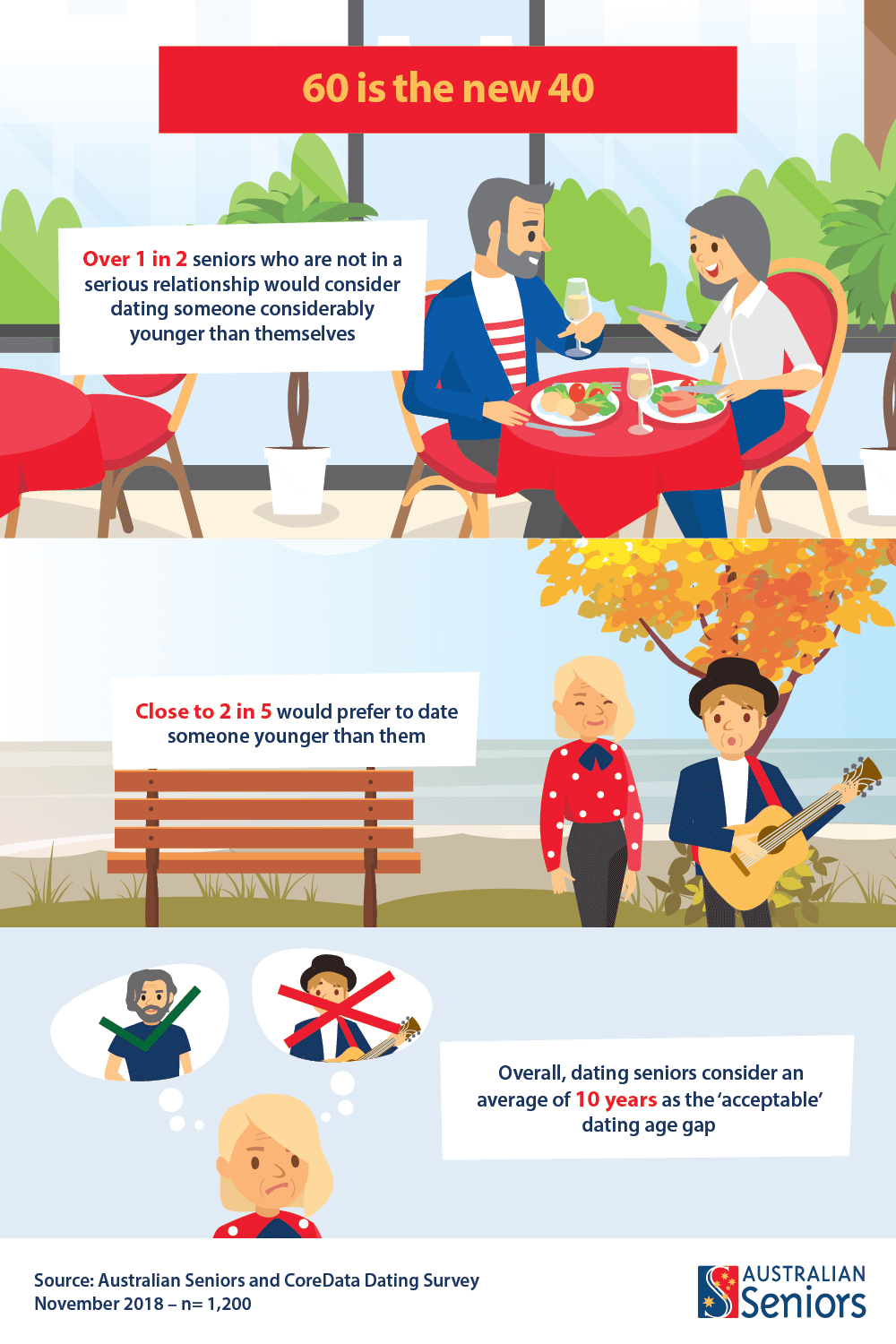 Despite the fact it can be a daunting experience to re-enter the dating scene, the positives far outweigh the negatives. Whether it's a romantic partner, life companion or new acquaintance, the world of dating has fundamentally remained the same and the elements that have changed such as advancements in technology, have, and will continue to be embraced.
Stay tuned for the next chapter of the Australian Seniors Series, a report for seniors, by Seniors.
More research by Australian Seniors
19 Sep 2019