Sister Christine Henry: Nun in a million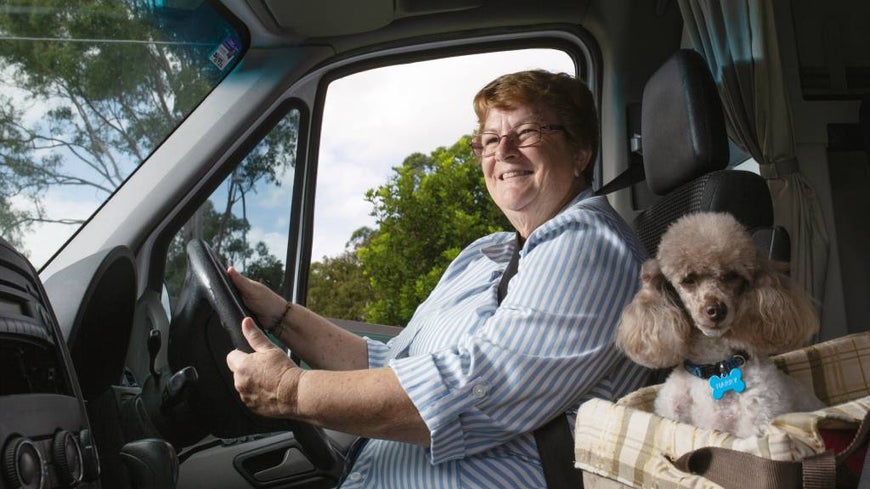 Written by Beverley Hadgraft for Australian Seniors.
In 2007, farmers in south-west Queensland were crippled by the worst drought in living history and 40,000 contract workers were without employment. After hearing how they struggled to put food on the table and were questioning the value of staying on the land and even continuing to live, Sister Christine began a fundraising campaign.
Raised in a tiny Darling Downs community herself, she knew what was needed and provided food hampers, petrol vouchers and support with household bills.
Her Downs and West Community Support is still going and, as coordinator, Sister Christine, a registered nurse, has driven more than one million kilometres providing pastoral care. Her converted ambulance is packed with everything from toiletries to tyres, which she delivers to farmers in need. She also organises volunteers to help with cleaning and upkeep, and social events for families.
Her website is full of words of gratitude from those she visits. "How can we thank you enough?" they ask. "I've got so much more out of working with these people who are struggling than I have doing anything else in my life," she says. "I'll do it for a lot longer if I can."
Life's Booming, a podcast brought to you by Australian Seniors
Hosted by the ABC's James Valentine, 'Life's Booming' is a podcast series by Australian Seniors, for Australian seniors. Through the many exciting episodes, we explore the various elements of senior life: relationships, travelling, the good times, and the challenges. With his quick-witted interview style, James unravels his guests' inner worlds, their dreams, fears, and desires. With this action-packed podcast, you can take a step into the domains of over 50s adventurers. So, download an episode today. The podcast is available for download here, or on your favourite podcast player.
'No Regrets', series 3 of the podcast is now fully live. In the third six-episode series, we hear the incredible stories of six over 50s who made a decision that changed their life forever! These are the profound and life-changing stories of seniors who've done the unexpected and dealt with the consequences.
In her heart-warming episode, Christine Henry tells us how she thought she was ready to get married, settle down and have kids - but as she was on the way to shop for an engagement ring, something made her turn to her husband-to-be and ask him to stop and pull over. There was something else she needed to do.
27 Jun 2022