Could you afford to live to 100?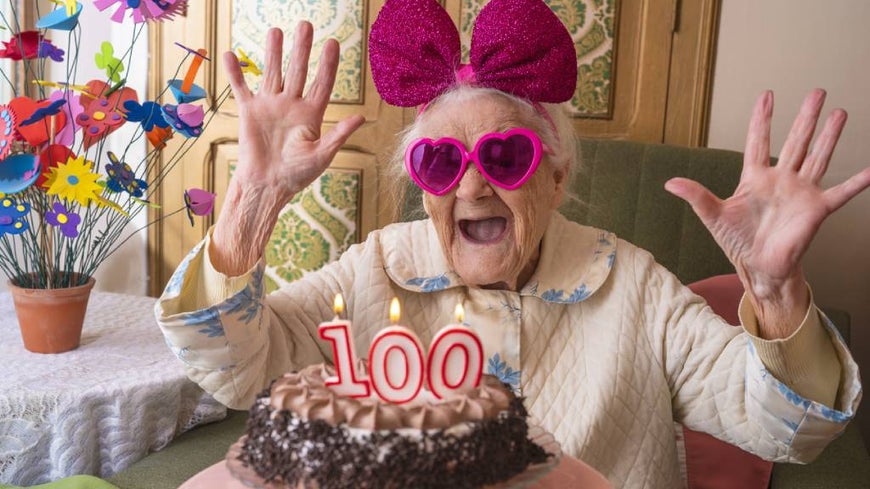 Australians are living longer than ever, according to new research – with a man's life expectancy now at 80.7, while women's is slightly higher at 84.9. And in fact, Australian men have jumped ahead in life expectancy rankings around the world, too, outliving any other groups of men across the globe.
While this is great news for our generation and those to come, the fact we're living longer is also sure to create some stress if you're wondering just how financially stable your future years will be – and whether you will be able to actually afford living to 100, if that's how your life pans out!
If you've been contributing to your super fund regularly since compulsory superannuation came into effect in 1991, chances are you'll be in the majority of new retirees who are self-funded at the start of their retirement, rather than relying on the Age Pension. But if your super isn't quite where it should be, this can have serious impacts on both your finances post-retirement, and the lifestyle you'd like to have.
What does the leap in life expectancy mean for you?
For most of us, 65 is the age at which we'd ideally like to retire, which means you'll probably be spending 20-25 years in retirement – but hopefully you'll have been proactive about planning for your retirement for many years before then.
So, more retirement years is the good news. The bad news? Recent studies show the jump in life expectancy around the world means that most Australians will outlive their super savings by over a decade or more (and women, who typically retire with less super than men, will be even worse off).
If your super runs out, that means you'll be relying on the Age Pension, which can be manageable from week to week, but a struggle if large expenses – such as health issues or a broken fridge – crop up. That's why it's best to maximise your super earnings as early as you can, for as long as you can.
How much super should you have?
In order to feel comfortable as life expectancy rises, it's a great idea to be aware of exactly what it will cost you annually to live either a modest or a comfortable lifestyle once you're retired.
And the Association of Super Funds of Australia (ASFA) has crunched the numbers, revealing that a couple wishing to live a 'modest' retirement would need $40,054 per year, while a single would need $27,814 per year. To live a 'comfortable' retirement, a couple would need $61,522 per year and singles $43,601 per year (and these figures assume you already own your own home).
Life for retirees
It's no secret that we deal with a few more aches and pains as we get older – but that's not the whole story. Medical and aged care bills can ramp up, too, making it doubly important we have planned ahead for all contingencies. And that means boosting your super as much as possible. Here are a few things to consider prior to retirement.
Consider downsizing. If your kids have left home, downsizing can be a great option – it's less space to clean and worry about, and any funds left from the sale of your home can be funnelled into super. Known as 'downsizer contributions', you're able to put up to $300,000 from the sale of your home into super, if you're over 65 and meet the eligibility requirements.
Work past 65. If you're aged over 65 it's possible to access your super while you're still working, even part-time – and it can be a great way to keep contributing to your super fund. Even though our research found that some older Australians experience ageism in the workplace, having decades of experience and knowledge can still help you stand out to potential employers.
Think about your aged care choices. No one wants to think about being cared for in a home but it could become a reality after 85 so being aware of your options is key. Choosing a power of attorney – or perhaps having your adult children share the responsibility – may be something to consider, and you can talk with them and a solicitor to ensure you make your wishes known for the future regarding health, accommodation and legal decisions.
Getting your affairs in order
Along with boosting your super and planning for the future, it's a good idea to get a Will if you haven't already done so. Also, think about whether you have all the relevant insurances in place in case the unexpected happens.
While living longer can put extra pressure on you and your family, it may give you greater peace of mind to boost your super as much as you can, and take other steps to prepare financially for retirement.
We hope this article has given you some useful ideas to put into practice as you look forward to the future – and one in which you could well be living until you're 100!
8 Apr 2020