Why it's so hard to get a great job over 50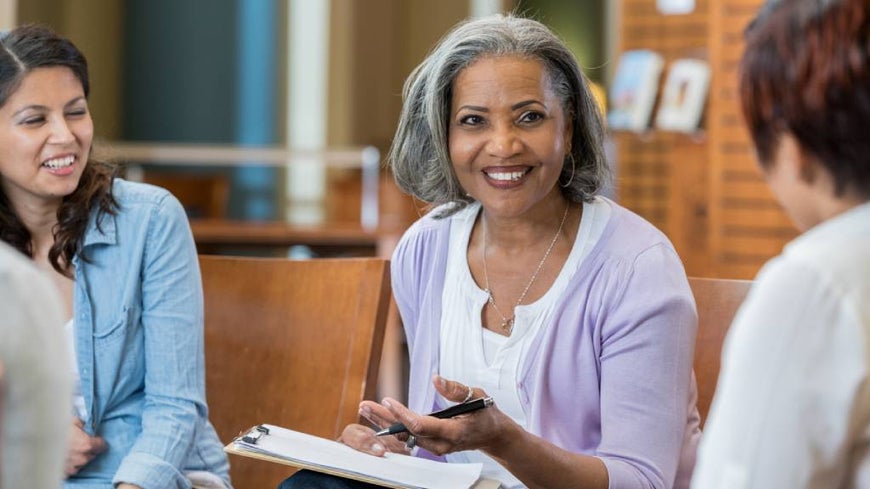 Written by Shonagh Walker for Australian Seniors.
Discrimination crops up in many forms throughout life. Often, it affects people – directly or indirectly – on the basis of gender, sexuality, or race. However, as sure as death and taxes, those of us lucky enough to reach the age of 50 and beyond are likely to face age discrimination, especially at work.
In 2018, the Australian Human Rights Commission undertook a survey in conjunction with the Australian Human Resources Institute on ageism in the workplace. "We surveyed more than 900 human resources personnel," says Age Discrimination Commissioner Dr Kay Patterson. "Sadly, 30% of them said there was an age at which their company was not prepared to employ people, and [for the majority of them] that age was 50 and above. So, in effect, these companies are breaching the Age Discrimination Act, which came into being in 2004."
But it's not all doom and gloom, as perceptions of older workers are improving. "In 2014, 29% said that 'age definitely or probably wasn't an issue in hiring', while in 2018 that figure had risen to almost 56%," says Dr Patterson. "This is a really positive shift." Add to that new government initiatives and it's a strong move in the right direction.
How to future-proof your career by Dr Kay Patterson
Think ahead: Begin discussing your future within a company when you're in your 40s. If your role involves a lot of heavy lifting, perhaps ask how you can transition to an administrative role as you get older.
Tailor your CV: When applying for a position, resist the temptation to list every job you've ever had. Limit it to the past 10 years and remove things irrelevant to the prospective employer.
Be flexible: All employees of all ages need flexibility. For older people, this may be caring for grandchildren while their parents work. Job-sharing with younger people who may have different responsibilities often benefits both the employee and employer. Older people are less likely to take school holidays off than younger parents.
Be prepared for less pay: Many older people simply want to work. They don't necessarily wish to keep earning a high salary, or indeed to work at the intensity that those salaries bring with them.
How the government is helping
The Willing to Work: National Inquiry into Employment Discrimination Against Older Australians concluded in 2016, and Dr Kay Patterson is looking to implement its key recommendations from the report. Recommendations include the appointment of a Cabinet Minister for Longevity, the development of a national workforce strategy for older Australians, and an education campaign to explain the benefits of employing older people.
Last year, the Australian Human Rights Commission launched free online training packages on upholding the rights of older workers. These are currently available to all NSW public and private sector employers and employees, with a view to a national rollout.
For employers willing to take on eligible job-seekers who are 50 or older, the Australian government now offers a Restart Wage Subsidy of up to $10,000 (GST inclusive). The job can be full-time, part-time or casual, as long as it consists of ongoing employment.
What older employees really think about today's workplace
Australian Seniors research questioned 5,000 people over the age of 50 and found that:
62% believe living longer requires them to spend extended time in the workplace
17% of those who'd already retired have re-entered the workplace – a third of them for financial reasons
45% predict that seniors will continue to work later on a part-time or casual basis
87% say that ageism in the workplace is a serious issue
80% think the government isn't doing enough to entice businesses to employ seniors
26 Apr 2021