Apps to give your brain a mental workout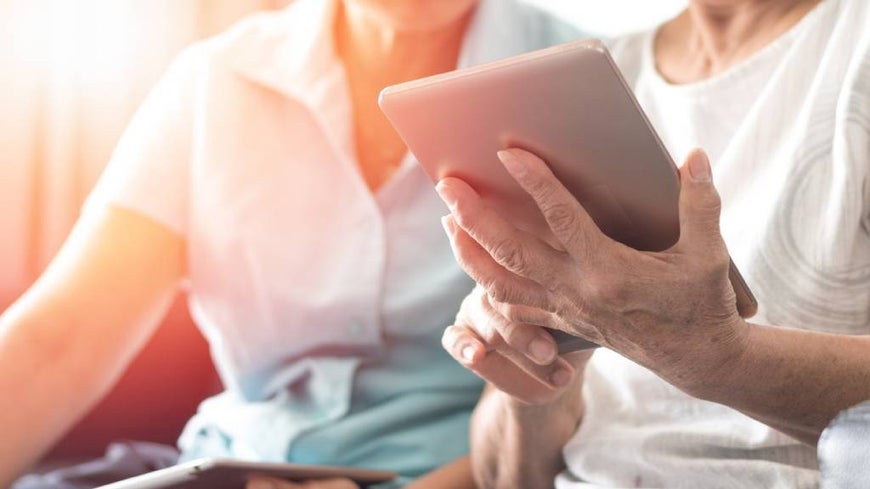 Written by Adam Turner for Australian Seniors.
Just like your body, your brain benefits from regular exercise to stay healthy. Apps specifically designed for brain training are designed to give you a good mental workout to help you stay sharp.
So does this technology have a real benefit for your brain? "We encourage people to stay both mentally and physically active," says Kaele Stokes, executive director advocacy and research at Dementia Australia. "Activity that exercises the brain may build reserves, which help compensate for the damage caused by Alzheimer's or other diseases."
Brain training games and apps have, as yet, not specifically been shown to reduce the risk of dementia, Kaele says, but almost any type of mental activity may be beneficial.
"It's best if it's something complex, varied, and interesting – something which challenges you," she explains.
You'll also find a wide range of puzzle apps letting you do crosswords, sudoku, and other brain teasers. Plus, you can play traditional board games like Chess and Go on your gadgets, as well as card games like Uno and Euchre.
To up the challenge level, many of the brain training games let you pit yourself against friends and family across the Internet. If you are stuck at home, this option also gives you a great way to stay in touch. In fact, playing with other people is the most beneficial, with research suggesting that combining mental, social, and physical components in leisure activities offers the greatest benefit in terms of reducing dementia risk. As well as this, you can find out more information about brain stimulator activities to prevent memory loss.
See below for some brain training apps and websites to get you going.
Brain training apps
These apps let you create your own training program to focus on the tasks you find most helpful. They have a free service limited to three games per day, and a subscription unlocks personalised daily workouts, adaptive difficulty level, and performance tracking. All are available on smartphone and tablet devices.
#1: Luminosity
The training on Lumosity focuses on speed, memory, attention, flexibility, problem solving, words, and maths. Download Lumosity.
#2: Elevate
Elevate targets reading, writing, speaking, and maths, to improve productivity, earning power, and self-confidence. Download Elevate.
#3: Peak
Peak focuses on targeting the memory, problem solving, and mental agility. Download Peak.
#4: CogniFit
This app is all about concentration, coordination, driving, memory, mental arithmetic, and reasoning, working to improve attention and perception. Download CogniFit.
Brain training websites
These training websites do not require a smartphone, just a desktop/laptop computer.
#5: Braingle
Billed as the largest collection of brain teasers on the internet, all elements are free, including the registered users section. Its slogan is: "Gives your brain a workout." Head to Braingle.
#6: BrainGymmer
A free service that offers a limited number of games and tests. A one-off fee unlocks all games, tests, coaching, and exercises. Focuses on concentration, maths, and short-term memory. Head to BrainGymmer.
19 Nov 2021