'Kidults' – the young Australians who are yet to fly the coop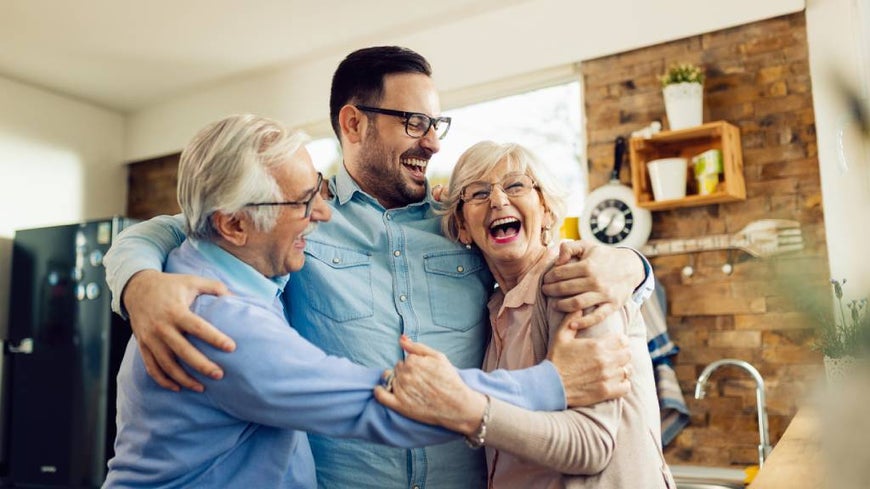 Written by Paul Merrill for Australian Seniors.
The day your final child leaves home is a bittersweet moment for most parents, filled with conflicting emotions. On the brighter side, there are advantages – a chance to reconnect with your partner, a fridge that stays full of food, and control of the TV remote. But what if they don't move out? There are more so-called 'kidults' than ever before, put off flat shares by sky-high rental prices and an uncertain job market.
Taking longer to empty the nest
The number of young adults still with their folks has grown by an incredible 50% in the last three decades, according to the Australian Bureau of Statistics, with a third of everyone over 20 yet to fly the coop. By the age of 30, nearly 10% of men are still living at home (for women, it's just 5%).
Having children home for longer can be a lovely bonus, a chance to bond as fellow grown-ups. For some though, it leads to anxiety, resentment and financial hardship. The situation is fraught with potential hazards, according to Dr Edgar Liu, Adjunct Senior Research Fellow at the University of New South Wales and author of Multigenerational Family Living.
"Having them at home can cause stress, particularly if they'd left for a period and 'boomeranged' back," he tells DARE. "The toughest part can be navigating the change from being a parent to a roommate."
The impact of kidults on parents
His studies find that parents often continue in the 'provider' role – cooking meals, doing laundry and keeping the house clean – and that the Bank of Mum and Dad takes care of most of the bills. "When the younger generations do contribute, it's usually cooking for themselves, doing their own laundry and tidying their bedroom rather than sharing common chores," he says.
His 2016 survey found that genuine financial constraints were, by far, the main reason for staying put, with few parents complaining about the cost of the additional mouth to feed. Instead, the biggest bugbear for all concerned was a lack of privacy, not helped by today's open-plan home layouts. But even having your personal space invaded can have an upside if you like having the perpetrator around.
Fast facts: A survey of Australia's over 50s finds:
79% believe it should be up to the children when they move out of home.
60% admit when their child moved out of home they missed having them around.
57% say what they missed the least was cleaning up after them.
73% state they would be happy to welcome back home a child who had moved out.
See the full results of The Australian Seniors Series: Empty Nesters survey and read the full findings yourself.
Expert tips on how to gently ask your child to move out
Adjust your mindset. Your offspring isn't a little child, they're an adult and treating them like one will help both of you. They will feel some discomfort, but that's part of growing up.
Factor in the positive. Make them see that getting their own place is something to celebrate, a positive move.
Be direct and honest. Don't try to fudge or disguise what you're saying. If there's another parent, they need to back you up so there's no mixed messaging.
Help out when you can. If you can, offer to help furnish the new place to make it homely.
23 Feb 2022