The sandwich generation phenomenon is taking its toll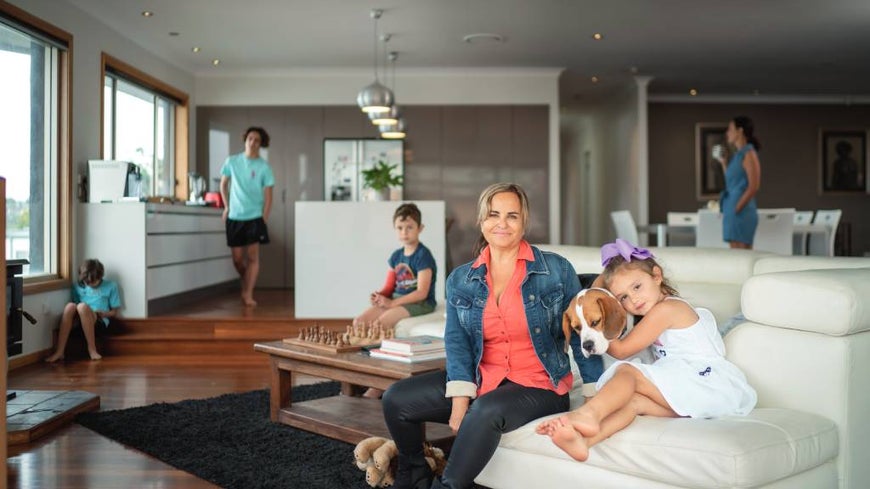 Are you a member of the Sandwich Generation? It means you are doing it all – raising children or grandchildren while also caring for ageing parents.
Parents with chronic illnesses such as dementia are living longer, thanks to improved medical treatments. Adding to the burden, many of today's Sandwich Generation have divorced parents, which doubles the number of homes that need cleaning and fridges that need restocking.
According to Australian Seniors research, 73% of over 50s say they are regularly taking care of their grandchildren. On average they provide 16 hours of care per child per week.
The modern woman who is doing it all
Ada Calhoun is the author of Why We Can't Sleep: Women's New Midlife Crisis, an exploration of the struggles of Generation X women. The Sandwich phenomenon is, she says, a perfect storm – women over 50 who are still working simultaneously expect themselves to be excellent, highly-engaged employees while being wonderful parents, but this is becoming increasingly difficult.
"Children have gone from being our 'employees' to being our bosses, while [our actual] employers ping for attention from 7am till midnight," writes Ada. And just to make things really tough, women may do all these tasks while struggling with menopause.
Just ask Maria Bryce, who often only has just three hours of sleep a day. When you work night shift at a care home, have two school-age children, help out with the grandkids and check in on your elderly father, there isn't much time left over.
A typical day sees Sydney-based Maria, 55, driving home after work to prepare breakfast and lunch for her sons Alessandro, 16, and Charlie, 12. She then drives them to school before going to visit her elderly father. Once she's made sure he's OK, it's time for housework.
Every other fortnight, on schooldays, she leaves her house at 2pm to pick up her grandchildren, Erik, eight, and Carmella, six, from their school one hour away. She looks after them from 3pm until 6pm, while her adult daughter Louise is at work. Maria then cooks dinner and has a quick nap, before heading off to work and doing it all over again.
The role men are playing in the Sandwich Generation
While today's Sandwich men take on more caring roles, they also seem to find it easier to step back from the constant list-making and feelings of guilt, says Maria's photographer husband, Stuart.
When he married Maria in his early 40s, Stuart also became stepfather to his wife's three daughters by her previous marriage, a big responsibility. But working away from home – which includes lots of travel – means he gets a break.
"I've been known to get back to my hotel early, climb into bed and do nothing, which is something Maria could never do," he says.
6 ways to better share the burden of care
Talk to your family and friends
Tell family and friends what you're dealing with. Often others are going through similar situations and you may be able to support each other.
Delegate responsibilities between family members
Encourage children to help out more or give your siblings specific jobs.
Prioritise your list of needs
Make a list of all the things that need to be done, then figure out what you can cut out to minimise your workload.
Hire help for the home
It could be a cleaner, a taxi service or a babysitter, anything that will give you a break.
Adapt your schedules
Be more flexible at work, if this is possible for you.
Nurture yourself
Exercise, good nutrition and sleep are essential. If you don't care for yourself, you can't care for anyone else. Do one thing for yourself every day just because you love it.
12 Nov 2020