The rise of older gamers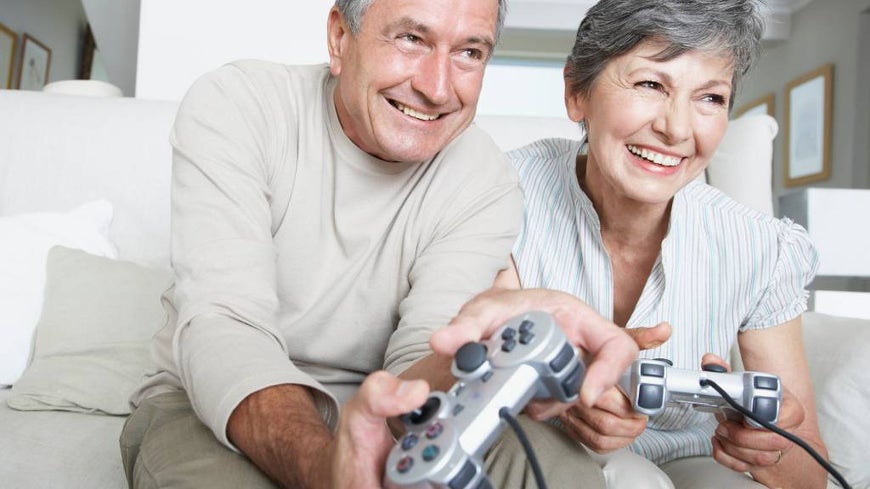 Written by James Jennings for Australian Seniors.
Sure, it's easy to think the world was a better place before the brains of young people were atrophied, addled and addicted by video games. But the fact is the gaming industry is now an entertainment juggernaut that attracts about three billion gamers worldwide – not all of whom are the younger generations.
Research by the Interactive Games & Entertainment Association (IGEA) finds that nearly half of Australians aged 65 and over use video games to keep their minds active. And a 2021 study by Newzoo finds 42% of respondents aged 56-65 have played games on a PC, console or mobile device in the last six months.
Best online games to play with friends Victorian Lyn Murnane, 55, found her interest in gaming flourished during COVID-19 lockdowns. "I've always been a bit of a geek with an interest in PCs – my first computer was in 1995 – and I used to run trivia quizzes on the first version of Microsoft V-Chat in the late 1990s," she says. "I liked first-person shooters [games where you are the gun-wielding protagonist], which I found to be a good stress relief.
"I live in a regional area and when COVID hit, we had friends that moved here from Melbourne, and my mate was very much into cooperative games like Conan Exiles, which is a game you play with others online rather than something you just do by yourself. It became a great way to feel connected with people."
This connection led to real-life friendships once restrictions eased. "The social circle that I became a part of with online gaming has now become face-to-face, which has been awesome," Lyn says. "We'll play a board game or just catch up in person, so the social aspect has been brilliant."
Could games help you to stay mentally sharp?
Staying mentally sharp is often cited as a key benefit of gaming, with IGEA's research revealing that 87% of senior participants think video games may increase mental stimulation, and 81% suggest it might help fight dementia.
IGEA CEO Ron Curry says that even simple online games, such as Words With Friends, have given seniors and their grandchildren something to bond over. "During COVID we did see a lot of grandparents spending more time with grand-children, watching them play games, and they were joining in," says Ron. "Video games have become a way for younger and older people to connect in a way that's enjoyable for both of them."
What next after Wordle?
Everyone knows about Wordle, the web-based game that requires players to guess a five-letter word in six tries or less. The free, no-frills game that launched in 2021 now has millions of daily players from all around the world, with everyone getting the same word to guess each day.
The best brain games for older adults
Looking for a new challenge? Try spinoffs including Quordle, guessing four different words simultaneously; Worldle, guessing the country; and Heardle guessing the song.
It's all fun and games until something goes wrong!
Protect your belongings in your home from theft, fire flood and more, with Seniors Contents Insurance, so you can keep playing your favourite games without worry.
18 Jul 2022