How to select the best streaming services for your needs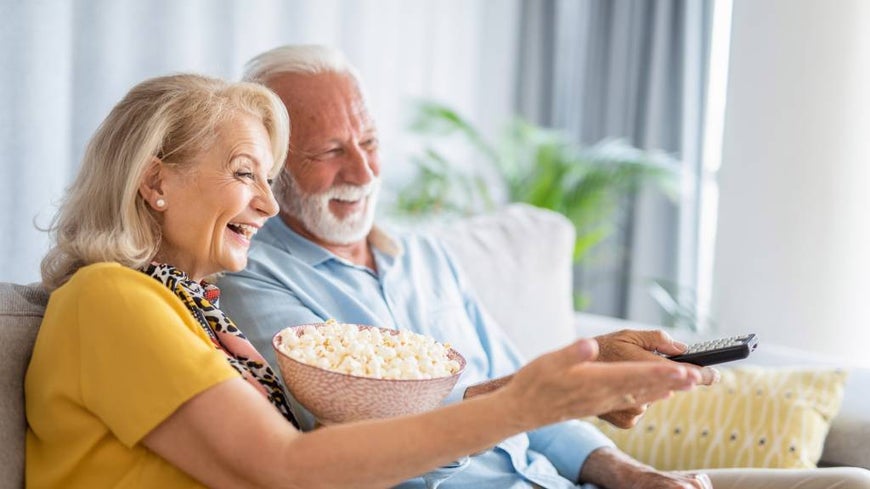 Written by Adam Turner for Australian Seniors. All prices quoted are correct at time of publication. Please do your own research before committing to any subscriptions.
Once upon a time, there was only free-to-air TV. Depending on where you lived that meant two, three, four or maybe even five channels - if you were lucky and lived in the city.
Then along came Foxtel, which meant a satellite dish or cable installed at home, and then you had to fork out for expensive pay TV packages. Now the options are seemingly endless.
The most popular online streaming service today is Netflix, which launched in Australia five years ago- but there are many other major players including Stan, Amazon Prime Video and Apple TV+.
The Australian Communications and Media Authority reports that 71% of Australians with a TV used at least one paid streaming service in 2019. And the Australian Seniors Connectivity in the Age of COVID-19 survey finds there has been a 20% increase in the use of streaming services by over 50s since the start of the coronavirus pandemic in early 2020.
As streaming video works over the internet, you will need home broadband – but viewing is not just limited to computers, smartphones and tablets; you can also watch shows on your TV. Newer smart TVs come with built-in apps for streaming services.
How to set up online streaming services to work on your home TV
If you have an older TV, give it a smart overhaul by adding a streaming set-top box such as Apple TV, or a dongle like Google's Chromecast, which plug into a spare HDMI video port on your TV and connect to your wi-fi network. When you open a streaming service on your computer, smartphone or tablet, you'll see a dropdown menu that lets you send the video to the TV.
Most streaming services offer free trials, so it's easy to dip your toe in to see what's available, says Steve Molk, viewer's advocate of TV information website TV Blackbox.
"Use free trials to look at the libraries and weigh up which services you want to keep, and which you'll just use sporadically – this helps determine your monthly commitment and keeps costs in check."
Don't forget that the five free-to-air broadcasters offer catch-up services and decent back catalogues – all at no charge.
Guide to the best video streaming services on price and content
Netflix: Some of the most popular content includes The Crown, Money Heist, Lost in Space. There's also a number of classics such as Star Trek, Friends, Doc Martin, and Monty Python. The monthly cost is $10.99.
Stan: Has fewer shows than Netflix, but more original Australian content, such as Bloom and Wolf Creek. Some of the most popular content includes No Activity, First Wives Club and Billions. Classic content includes Seinfeld and Mad Men. Check it out from $10 a month.
Amazon Prime Video: Has a good range of originals. Some of the most popular TV shows include The Marvelous Mrs Maisel, The Expanse, Good Omens. For classic shows you'll find Downton Abbey, Doctor Who and The Thin Blue Line. The cost is $6.99 each month.
Disney+: With all the best animated films, plus National Geographic, you'll always keep the grandkids entertained. You might also like Marvel, Star Wars and Pixar films as well as age old Disney movies for $8.99 per month.
Apple TV+: Launched in 2019, it is spending US$6 billion on original content and is free on some new devices. Some of the most watched include Morning Wars, See, For All Mankind. Cost is $7.99 per month.
Foxtel Now: It's owned by Foxtel, but no set-top box is needed. Almost all the same content as Foxtel pay TV including the AFL, NRL, Game of Thrones, Belgravia, Mrs America. The classics include The Sopranos, David Attenborough and Fawlty Towers. Cost is $25 per month.
Kayo Sports: This is for fans of the AFL and NRL – it streams sports programs from Fox Sports. The monthly fee is $25.
Binge: Owned by Foxtel but is significantly cheaper, and includes many of its 'binge-worthy' shows including Game of Thrones, Westworld, Wentworth, Chernobyl, White House Farm, and Succession. The classics are Sex and the City, Curb Your Enthusiasm, The Office and Veep. It's $10 per month.
10 All Access: This service offers exclusive content from CBS in the US (which owns Channel 10). The Good Fight, The Twilight Zone, Strange Angel, Survivor as well as Blue Bloods, NCIS and Cheers. Cost is $9.99 per month.
18 Dec 2020