Retirement village living: do you still need home insurance?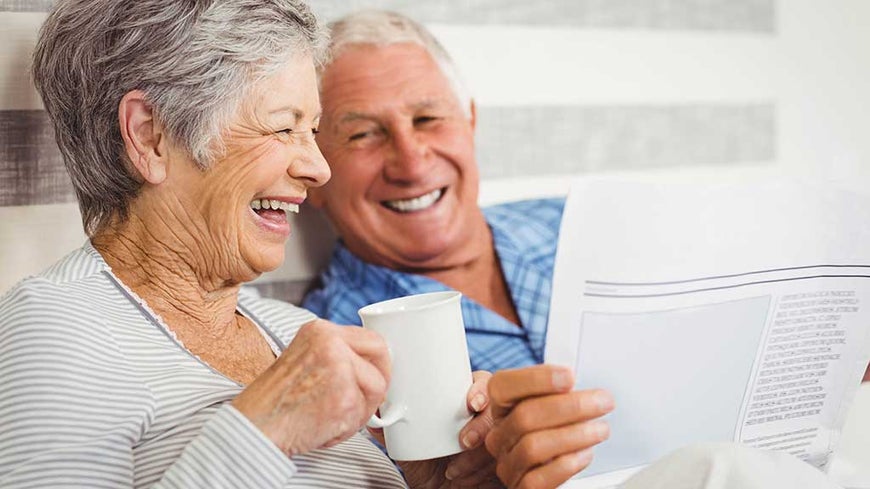 Moving into a retirement village is a big decision. There are many things to consider such as the style of living the village provides, or whether the lifestyle complements you. But there's one big thing many people forget to consider – insurance.
The benefits of a retirement village
There are great benefits associated with moving into a retirement village. Your home is easily maintained, there are grounds to enjoy and people to socialise with. The area is private and secure, and the lifestyle is well-suited to retirees.
Villages will have social activities you can participate in, and provide opportunities to keep you active. It largely depends on the type and size of the village you move into, and your desired degree of involvement with activities.
Retirement villages not only come in different shapes and sizes, but they also come with different rules and different styles of living. While some will offer long or short-term leases, others will be classified as strata or loan-license arrangements (meaning the resident has the 'license' to occupy the unit after they pay an ingoing contribution).1
Generally, there are also different levels of assisted living such as independent, semi-supported and flexible arrangements in retirement villages. Additionally, while you may not be a fully-fledged owner, the usual contract for a unit in a retirement village binds you to a number of legal rights and responsibilities.2
Home insurance
Home insurance helps protect you financially when it comes to repairing or rebuilding your home from damage by things out of your control such as natural disasters.
When it comes to your home insurance while living in a retirement village, the agreement is often disclosed in the contract as to whether your fees paid cover the cost of building insurance. If the village does cover the cost of your home insurance, great. If not, you'll need to take out a policy. It's important to check this before you sign on the dotted line, as assumptions may cause distress down the track if something happens.
Importantly, if the village does provide insurance, it's a legal requirement that they provide all residents with insurance policy documents so each resident understands what is covered and what isn't.1
Possession insurance
Contents insurance is self-explanatory. While home insurance covers the building, contents insurance covers the building's contents – possessions or belongings. If you're moving into a village that covers your home or building insurance that doesn't mean you're fully covered. In fact, the only thing that is protected is the building itself – not the contents. This means that anything of value you take in with you, (furniture, jewellery, etc.) must be privately insured by you.
The premium for contents insurance will depend on several factors. For example, the estimated value of your contents, what security measures are in place, and the excess you choose.
When it comes to contents insurance, you should take out the level of cover that equates to the amount it would cost you to replace your contents. Understandably, this can be difficult to calculate especially when it comes to sentimental items or antique possessions. Don't forget it's a replacement at today's prices, so it may be a good idea to get your items appraised so you have a better understanding of how much everything is worth.
Why do I need it?
When it comes to contents insurance, it's crucial to weigh up the risks involved. How much are your contents worth, and if they're stolen or ruined, can you afford to replace them?
Another question to ask yourself is how many visitors are on the premises at any given time. While there may be security in place to enter the retirement complex, there may also still be a great number of people in the area who could potentially enter your block of land.
Look around your home and try to put a price on your belongings. There's often quite a bit of money tied up in possessions – can you afford to replace them if they were damaged?
Find out more about home and contents insurance or request a quick quote now.
15 Jun 2018