Common property mistakes for over 50s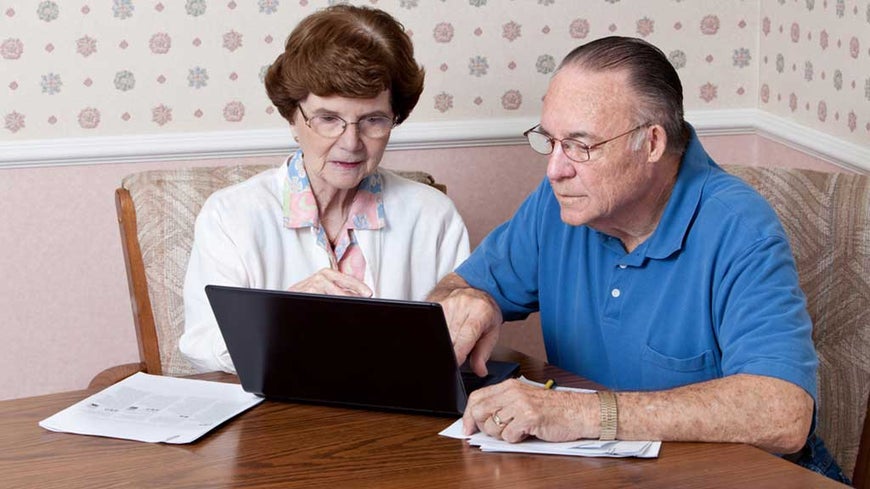 Property considerations can take centre stage if you're an older Australian looking for some changes to your living arrangements. You'll want to plan your next step carefully; this applies whether you're an empty nester downsizing to a smaller home; or a person looking to move to an aged care facility to be closer to care.
Planning your downsizing well should help you to save money and increase your retirement nest egg, as well as allowing you to avoid costly delays, and minimise stress. Here are some common property mistakes to avoid, that are specific to people aged over 50.
Working without a plan
Begin your plan by identifying what you want to achieve and write down the steps – including any research – that you'll need to action. With a clear plan, you're more likely to address all relevant issues and avoid costly mistakes along the way.¹
It might sound like an obvious step, but far too often, people fail to achieve their goals because they haven't mapped them out. If you feel overwhelmed as to where to start – talk to the experts. Research online, discuss your position with a financial planner and book some time with your accountant to get the process underway.
Not using an inventory list
If you're downsizing or moving to a smaller residence, you'll probably be giving away, storing or throwing out certain things. Take the time to create an inventory for review. Even very small items can have significance for you as a memento or be highly valued by other family members.¹ Rather than simply donating everything, stop and think about whether you might want to keep certain items or give them to a family member.
Spend some time planning where everything will go in your new accommodation and consider essential elements like storage limitations, and your future living and accessibility needs.
Not researching enough
Before downsizing, renovating, or moving to an aged care facility, make sure you've done the appropriate research. Ensure that you can afford to take this next step, and then seek advice if you're unclear about anything, especially how your tax obligations or income streams might be affected.² Consider the type of property that will best suit your needs, whether you're looking at a unit, apartment, courtyard home, terrace house, townhouse, or some other property type.
Consider all other factors that will be impacted by your move or change. For example, can you still obtain any health care that you might need at your new residence? It is important to check that you have easy access to any specialists or medical facilities.² Many older Australians should also consider the layout of a property, and how this will affect your lifestyle and comfort. For example, you might want to avoid a property with lots of stairs, or that is less accessible for walking aids or wheelchairs.
Similarly, consider the types of features that you'll need in your downsized house, whether these include access to public transport, easy maintenance, or low upkeep costs. It's desirable to have sufficient security of tenure and be able to enjoy a level of security and privacy at your new property.²
If you're renovating, carefully consider the new changes – bathroom modifications or elevators – and make sure that they'll provide what you'll need for the medium to longer term. Sometimes a little research could save you from having to move.²
Not understanding aged care arrangements
For older people who are moving into aged care facilities or retirement communities, there are a range of terms that can be highly confusing (to anyone!) It's important to get the terminology right because it can impact what laws regulate the residence, and therefore your rights.³
For example, specific federal government laws regulate nursing homes while lifestyle communities and retirement villages are usually subject to a maze of local and state laws.³ Whatever you are buying into or leasing, seek independent advice on your contract and understand all your rights and obligations before you commit your money.
Not understanding the pros and cons of renting out property
Owning an income-generating property could be a great option for funding your retirement, but you need to take the time to understand the benefits and limitations before leaping in and buying a property. While there are tax advantages such as depreciation and the possibility of rental yield growth over time, rental properties incur upkeep expenses, and there's always the risk of troublesome tenants.⁴
Buying a property is an illiquid investment, so you can't easily withdraw your cash if you need it.⁴ Seek professional advice if you have any doubts about investing in rental properties to fund retirement.
Waiting too long to downsize
The bigger your home, the more you'll have to pay in utilities and other upkeep costs. Sometimes older homeowners wait too long before downsizing.² You can start planning to downsize well before your nest is fully empty. For example, a granny flat or spare guestroom could be sufficient for your youngest child in his or her university years before moving out.
Not investing proceeds from downsizing
Retirement means you need to have enough income to live comfortably for a few decades or more without returning to work. If you do downsize, avoid the common mistake of not investing the proceeds.² Think of the windfall as money to be invested for the future, not money to be spent. Speaking with a financial consultant will help you identify better ways to invest your windfall when you downsize.²
Retiring with a mortgage
More and more Australians are retiring with a mortgage.⁵ Unless you have an income-generating rental property, it's usually best not to be constrained by a mortgage when you retire if you can possibly avoid it.² People are living longer than ever, so you'll want to plan to be mortgage-free in retirement if possible so you can maintain your current living standard without excessive financial burden.
Since you won't be working (or you'll be working much less), pay down your mortgage as much as possible before you retire, add in extra contributions, and avoid committing to a new mortgage, or using your home equity to fund your retirement – unless you're certain you can comfortably fund your repayments without hardship.
Buying now to live later
It can be a major drain on your finances to purchase a second home with a vague plan to retire 'someday'. It's best to plan for a rapid downsize rather than buying and keeping a second home without a set timetable for moving in and selling your existing home. Even if you think you've found a great bargain you need to take advantage of, it can end up costing you more than you expect to maintain the second house.²
By avoiding these common property mistakes you can make sure the downsizing process – whether it's to a smaller property or an aged care facility – will run as smoothly and hassle free as possible. If you do your research and plan ahead when downsizing, you may also find you save a considerable amount of money.
Australian Seniors is a leading provider of insurance for over-50s. To find out more about our home insurance and full range of insurance products, contact our friendly team today.
1 Feb 2017