Creative ways to maximise the empty space in your home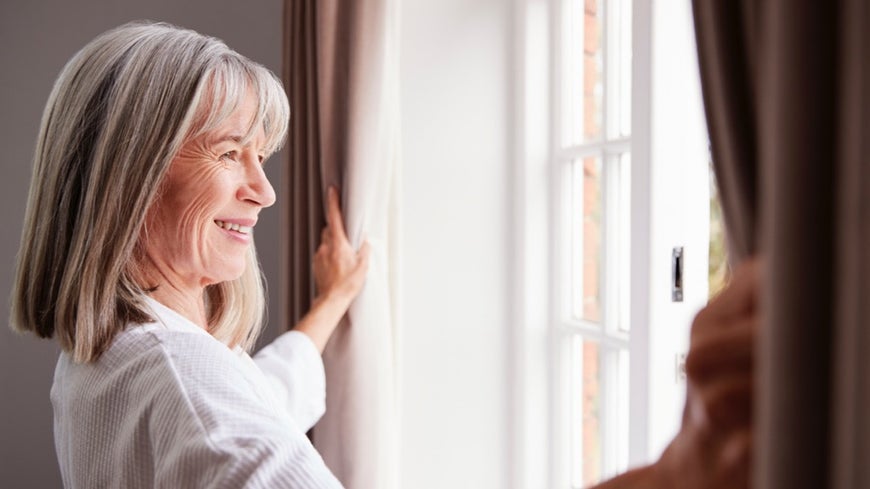 Becoming an empty nester is bittersweet – while you'll miss your children always being around, you'll also have more space in your own home, more money to spend on yourself, and more time to enjoy your hobbies and interests.
But with the children's' rooms empty, it's the extra space that you can really take advantage of! According to research from the Empty Nesters Report, close to a third of empty nesters turn children's rooms into hobby spaces, while 15.3% find ways to make money from the extra rooms.
So how can you maximise the new-found space in your home? Here are a few tips to get started. Or, download your free Renovations Considerations checklist to get started right away
Make money from your space
Looking to make a little extra cash? Your spare rooms offer limitless potential:
Airbnb – turn your children's rooms into short-term accommodation spaces. People who do this earned an average of $1,632 in the last 12 months¹
Turn your space into a study and tutor in your field of expertise
Collect props and provide a home-staging service
Take in an exchange student
Restore furniture and sell it on eBay
Make craft creations to sell on Etsy or at local markets.
Making room for 'me time'
You've spent years doing everything for your children – isn't now the perfect time to put yourself first? Here are some ideas to kickstart your renovations:
luxurious home theatre with a big screen and comfy chairs
showcase your collections
games room for fun with friends and family
relaxation room – think day spa with candles, plants and yoga props
guest room with a twist – play interior designer and do something unique
hobby room for sewing, painting or DIY projects
beautifully laid-out dressing room
music room for playing or listening, either on your own or with others
fitness studio (one in three over 50s start a new fitness regime after their children move out).¹
15.3% of empty nesters benefit financially from using spare rooms to indulge their hobbies, primarily offering services on a freelance basis and selling creative works. They earned $2,584 on average in the last 12 months.¹
Insurance matters
With 80.3% of empty nesters choosing to stay at home after their children fly the coop, it's essential you have the right protection in place for your home and contents. You've worked hard to a build a home in which to raise a family, and now your home is taking on a different role in your life – whether it's a space for you to relax and indulge a hobby or an entrepreneurial pursuit. Whatever purpose your home serves for this next adventure in your life, it's essential that it's protected. If you've turned the spare room in a museum for your prized collectables, you'll want to ensure they're insured against damage from floods or fire. Likewise, if you're using your extra room to create products that you'll eventually sell, you'll feel better knowing you're insured against theft or damage.
10 Jul 2019