Why older Australian women risk facing homelessness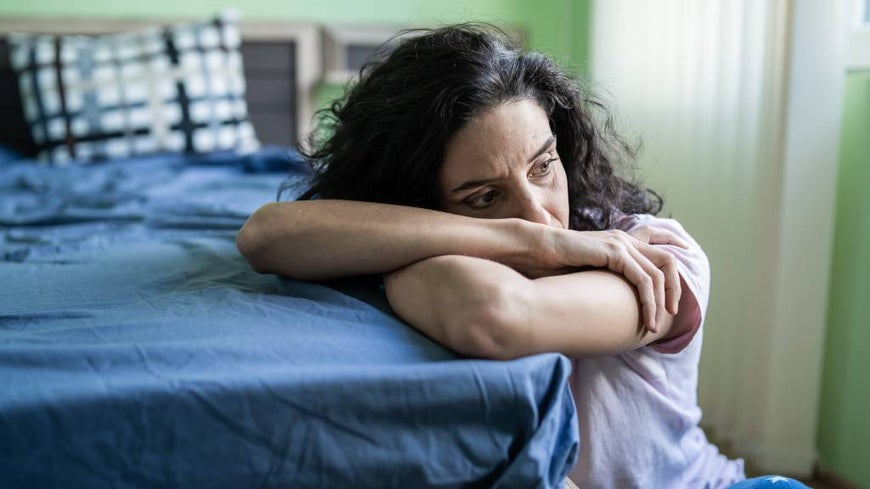 Written by Joanna Webber for Australian Seniors.
Apart from her car, mobile phone, some clothes and a suitcase, all Janes's* worldly goods are in storage. The horticulturist and printmaker who's now in her 70s, has been homeless for nearly seven years.
Stylish and impeccably groomed, Jane doesn't strike you as someone without means. Yet she's one of a growing number of older Australian women finding themselves unable to secure even a modest rental, let alone buy a house.
According to Census data, the number of women aged 55 and over describing themselves as homeless increased by 31% in the five years to 2016. But the crisis may be even deeper than these figures show, as women are more likely to stay with relatives or borrow friends' sofas rather than sleep rough on the streets.
Jane relies on house-sitting to help her sleep safe
The day I meet Jane, she is house-sitting for a friend in the NSW rural town of Braidwood and working one day a week at a local art gallery. For Sandra, house-sitting is the fine line between homelessness and destitution.
"I'm on a part pension," she says. "By the time I buy petrol and pay for my phone, as well as health insurance and my storage bill, I'm left with just enough to buy food and essentials."
The small nest egg Jane amassed from the sale of her family home and inheritance from her father is quickly dwindling. Between house-minding stints, the 74-year-old uses her savings to pay for motel rooms or short stays at caravan parks. "Sometimes friends offer me their spare room, or I might visit my brother in Sydney, but I don't like to be a burden, so I never stay long."
Jane builds her home in Sydney
Jane grew up in Sydney and in her early 20s, she moved to London where she worked as a typist. "I met Rodney in London," she says. "We fell in love and in 1976 we married. He was studying to be a lawyer. He failed his first year, but I virtually locked him down and made him study until he passed the bar exam."
Five years later, the couple moved to Australia and built a home in Sydney. "We were there for 14 years, but we had our troubles," says Jane. "I actually avoided having children because I knew it would become too difficult for me to get away once I did. I often thought of leaving Rodney, but it wasn't until he nearly broke my jaw that I finally did leave."
Jane headed to the Blue Mountains and took a job at Western Sydney University. She later met Andrew, an IT technician 20 years her junior. They were together for six years.
"The whole thing was disastrous in the end," she says. "I was shocked but delighted to conceive at the age of 46 but we lost the baby. She had a severe chromosome abnormality. We never really recovered from that and Andrew eventually ran off."
Determined to realise her dream of completing a degree in fine arts, Jane moved to Tasmania just before her 50th birthday. "I loved every minute of it and later became a printmaker," she says. "I was very happy in Tassie, but when my mother had a stroke, I moved back to Sydney to look after her."
Her mother passed away in 2000. Not long after, a friend asked if Jane could look after her Blue Mountains property and mind her dog while she went overseas for 12 months. It was to be her first house-sitting experience.
A rich and varied life, full of different experiences
Over the years, Jane has worked for CSIRO and at the gift shop at Sydney's Royal Botanic Gardens and managed two garden nurseries. She's had a string of jobs in hospitality and at the Port Arthur Historic Site in Tasmania, she worked as a ghost tour guide.
"There was a group of us in Tassie," she says. "Good friends, all artists, who used to talk about buying a property together and sharing the costs, but sadly that never happened." Now, with no superannuation nest egg and nowhere affordable to live, Jane's future is uncertain. "I'm going through my savings too quickly," she says.
"The coronavirus has made things worse because nobody is travelling anymore. I had several [house-sitting] bookings cancel when we went into lockdown. I have everything I need in my car, but even with my nomadic streak, I'm growing tired of packing up and moving on."
Gender disadvantage and the pay gap fuelling homelessness in older women
When it comes to financial equality, there's no doubt the odds are stacked against women. According to the government's Workplace Gender Equality Agency, women earn on average 14% less than men, and retire with 47% less superannuation. Yet they're likely to outlive men by at least five years. Even worse, one in three will retire with no super at all.
As their family's primary caregiver, women are more likely to take time out of the workforce, often handicapping their careers or downsizing their skill sets to raise children or care for elderly parents. Sometimes both.
Digby Hughes, senior policy and research officer with Homelessness NSW, says he saw this wave of homeless older women coming more than a decade ago. "It's been almost 12 years since we published It Could Be You, the first report on the rise of homelessness in older women in NSW," Digby says.
"Right across the state, members were starting to see older women turning up to homelessness services. They're well-educated. Middle class. Most have been professionals and have had a working life, but they retired or were retrenched.
"With little or no income, they eat into their savings to cover accommodation then run out of money. Think about it: they've been self-sufficient all their lives. They've raised families and generally been a support for others. All of a sudden, they're 65 and facing homelessness. They don't know where to look for help and are often too ashamed to ask for it," he says.
Older homeless women tend not to have the complex needs many other homeless people have, such as drug and alcohol abuse, mental health issues or acquired brain injury, Digby says.
"You won't find them sleeping on the streets, which is why we call them the 'hidden homeless'. They're more likely to sleep through the day and move about during the night because it's safer. Sometimes they stay in overcrowded share houses, but the COVID-19 crisis has seen many leaving these premises.
"If you wander through the Domain or Hyde Park in Sydney just after lunch, you'll see a lot of people laying down having a kip. There will be office workers, shift workers and homeless women."
For decades, Homelessness NSW has been advising both state and federal government to build the level of social housing that's needed to get people home safe.
"Currently we have 50,000 applicants in NSW alone, with 4,500 on the priority list, yet there's no housing available," says Digby. "The government needs to invest in public housing across the board. It's that simple."
Homelessness a systems failure that needs more social housing
Kobi Maglen is national development worker at Housing For the Aged Action Group, which specialises in the housing needs of older people. She talks of an "impending tidal wave" of women about to retire into poverty. The drivers, she adds, are structural gender inequality and increasing unaffordability of housing.
"Homelessness is not a lifestyle choice, it's a systems failure," she says. "Right now there are more than 405,000 women between the ages of 45 and 65 who are at significant risk of homelessness when they retire, if not before. They're currently working and renting, but as they're on low incomes and living on their own, they won't be able to afford renting on the age pension and there isn't enough social housing."
People on low incomes face fewer options and poor conditions, and are always at risk of eviction. "We know from our research that location, whether you live in metropolitan or rural areas, doesn't determine your likelihood of being at risk. It truly is a national issue," says Kobi.
She says the government is the key to the solution. "Businesses and the not-for-profit sector can partner up to offer a range of innovative solutions, but the sheer scale of this issue requires the government to subsidise social housing," she says.
Adelaide support group offers hope and safety for homeless women
Angela Rose married her high school sweetheart at age 20. "We were way too young, but we didn't think so at the time," she laughs. Two children came along, and Angela left her job at a winery in South Australia's Barossa Valley to be a stay-at-home mum.
"My husband worked in banking and we moved around a lot," she says. "It was good in that it made me get out and meet people. I started up play groups and did volunteer work. But it was difficult because when you move all the time, friendships don't always last."
When their children were nine and 11, the couple divorced. Angela stayed in the family home with the children, but re-entering the workforce was a struggle. "I'd done a secretarial course before the kids were born but that was back in the days when you did shorthand and used typewriters," says Angela, now 60. "I couldn't return to that type of work. I had no idea about computers."
Money was always scarce, but when the children had grown up and left home, Angela was pushed to breaking point. "I went back to the Barossa Valley and lived in a rental home for three or four years, then it all went pear-shaped. At one stage I had five casual jobs that only just covered the basics." Unable to keep up with the rent, Angela found herself homeless at 56.
"The hardest part is the unknown. You don't know what's going to happen next and you can't plan ahead. It's hard to ask someone if you can come into their home and stay for a while. It's humiliating. I had been on Centrelink benefits because I couldn't find work, and I also found that very stressful and humiliating. I would be in tears just walking through the door."
After almost a year of couch surfing, Angela heard about Catherine House, a support group for homeless women in Adelaide. Within a couple of days of making the call, she was on their doorstep.
"As soon as you get there, they try to find you a place to live. They don't always recommend going into shared housing, but I didn't want to live alone. I wanted to be in a house with other people about."
After seven weeks at Catherine House, Angela moved into a big, comfortable house in Adelaide, which she loves. "There are four of us here," she says. "I remember when I first moved in, I was sitting on the lounge and I could hear somebody in the kitchen putting the kettle on to make a cup of tea. I thought to myself, 'Oh, that sounds like home. Thank god I'm not alone.'"
Get the latest take on trending issues, smart tips to boost your financial goals, or a fresh way to indulge in everyday joys, all from the comfort of your favourite reading spot with DARE magazine from Australian Seniors.
DARE also features exclusive stories from some of Australia's favourite personalities.
22 Mar 2021