Preparing for the grandkids to visit: a safety guide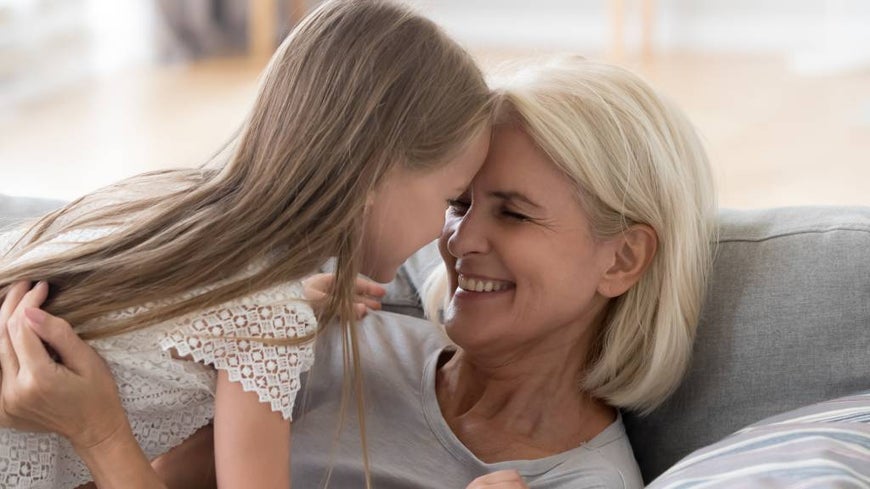 When the grandkids are coming to visit – it's time to get your home in order, and think about your home's safety. Grandparents play a crucial role in the lives of their grandkids, as we've seen from our Raising Modern Australia survey. In fact, 73% of respondents said they are regularly involved in taking care of their grandkids and are on call whenever they are needed.
So, whether it's for the holidays, a last-minute visit or simply a regular time you spend with your grandkids, it's important to get your home safe and secure for their stay. If you need a quick reminder of exactly what to concentrate on when proofing your home for the grandkids, then download the free Australian Seniors checklist: Preparing your home for grandkids to visit.
The importance of a safe home
Of the 1,200 grandparents surveyed, 86% say the role of grandparents has evolved since they were young. Now that we're spending more time with our grandkids, that only makes it more necessary to keep the home safe.
It's worth remembering also that different-aged grandkids will have different needs. While primary-school kids will likely be active and want to play both indoors and outdoors, there are lots of grandparents who also look after their grandkids as babies, toddlers and even teenagers.
Bearing that in mind, here are some things to remember.
Stow away the medication
No matter the age of your grandkids, you don't want them getting into your medication that could be harmful if ingested. Make sure your medicine cabinet is well out of reach for curious hands, and if it's a serious medication that could do a lot of damage if taken incorrectly, keep medication hidden from children in a safe or locked in a cabinet.
If your grandkids have their own medication, make sure it's somewhere obvious and you remember to stick to the recommended dosage – because the little one likely won't remember on their own. If you're unsure, speak to their parent to find out what your grandchild's medication needs are.
Around-the-house protection
Kids will be kids, and that means getting into places they aren't supposed to! Be sure to keep sharp objects like knives and poisonous chemicals always stored away when the grandkids come to stay.
Child locks are cheap and easy to install and will keep them out of dangerous places. Also consider spending a few dollars on outlet covers to protect them from electrocution – and to keep all your appliances running as usual. Stairs can also be a danger for kids running around and not paying attention. Some edge covers for each step can make them less dangerous in case of a fall.
You can pick up most – if not all – of these items, especially outlet covers, child locks and surface protectors at a hardware store.
Making playtime safe
Speaking of playtime, there's more to toy safety than just making sure they are age appropriate. Check that all toys are up to date with compliancy standards by visiting the Product Safety Australia website from the ACCC. You probably have some toys left over from when you had your own children, and while they might still be in good condition, it's important to check they won't be harmful for your grandkids to play with.
Playtime can also get pretty rowdy with active children running around everywhere. Keep your valuables and the grandkids safe by storing away any priceless objects – like that precious antique lamp or those special jewellery items that have been handed down for generations – as well as items that are liable to fall over. There's nothing worse than a crying youngster and the knowledge that something valuable is now broken.
Always be prepared
Finally, an emergency plan is easy to put together and can be a huge help in case of something like a fire breaking out in your kitchen. Life can be unpredictable at times, and something as simple as getting distracted with the grandkids while you're cooking can turn your home into a dangerous environment. Make sure all your locks on doors are easy to use and aren't stuck, keep your smoke detector up to date, and educate your grandchildren on how to call emergency services in case you're unable to.
There's truth to the old saying that it's better to be safe than sorry. So, get prepared for the possibility of an emergency – just in case!
While it's important to protect your grandkids whenever they come to visit, it's also worth protecting your home and contents with the right home insurance. To find out if Australian Seniors Home Insurance meets your needs, call the Australian Seniors team on 13 13 43 or get a quote online today.
18 Oct 2019