7 ways to connect with family and friends online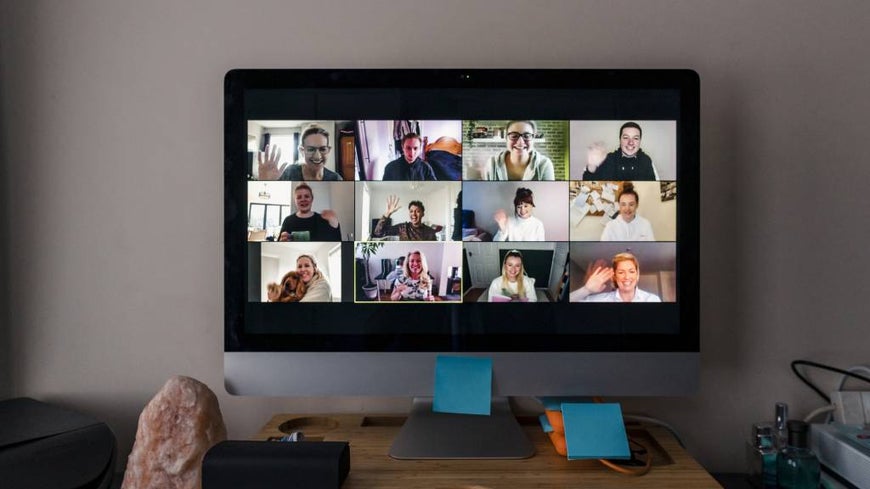 Connecting with family and friends online is surprisingly easy – in fact, there's very little you can't do online with other people, whether it's a dance class or a board game! And if you find yourself spending a lot of time at home, doing virtual activities with a friend is more fun than on your own.
Plus, keeping up social interaction is important, say researchers. Many studies have associated socialising with good health and wellbeing, a positive outlook and high satisfaction with life. Maintaining strong friendships may even lower your risk factors for Alzheimer's disease, osteoporosis, rheumatoid arthritis, cardiovascular disease and some forms of cancer.
Here are some fun ideas for connecting online with your social set!
1. Join an online community
Whether it's a dating site or a social network like Facebook, online communities are a great way to help you feel connected – any time of the day or night. In fact, our research shows that 4 out of 5 seniors are using social media platforms, spending an average of 12 hours a week on them!
Such platforms are also a great way to bond with like-minded people, to keep in touch with friends you no longer see regularly, and to stay abreast of events that may interest you.
2. Make a video call
We're so used to phoning a friend, it doesn't occur to us to make that a video call instead – seeing the faces of friends and family members could have a lot more benefits than you might think. In fact, studies show that video chats may significantly stave off depression in older people – so why not make your next call a FaceTime one?
Of course, that's not the only way to make video calls – you can also use Facebook Messenger, WhatsApp, Google Hangout and Skype. It might also be fun to create a multi-video chat on a platform like Zoom, where you and several friends can chat together over a 'cuppa'.
3. Play interactive games
Playing a board game used to require being in the same room as others – but not anymore! If you and a friend both have the Monopoly app, for instance, you can pass GO and snap up your favourite properties no matter where you are in the world!
Other popular online games include ChessFriends, Words With Friends, or Scattergories – the last two are available as both iOS and Android apps. If you fancy a real brain bender, Luminosity is worth a look.
4. Take an online class
Lots of gyms, dance academies and yoga studios are offering online classes via Zoom and it can be a really fun thing to do with a buddy, even if you can't attend in person together.
Consider one of the many classes in the Sydney Dance Company's Virtual Studio (tickets are $12). You could also try PE with Joe, a personal trainer who offers a range of free home workouts including options for seniors – try doing a workout together with the Watch2Gether platform (it's also free!).
5. Learn a new skill or join a club
Always wanted to learn how to crochet gorgeous gifts for friends and family? Check out Crochet Coach, a club with step-by-step lessons and a helpful online community – a great activity to start with a like-minded pal.
You could also join an online book club like Penguin's The Huddle.
6. Do a virtual tour together
Can't make it to Uluru for that camel ride you always promised you'd do together? Do it online. It's just one of many virtual tours available now, most of them being free.
If you and your friend are art lovers, you can tour the Louvre in Paris (right from the comfort of your couch). Thrill-seekers can even ride a virtual rollercoaster!
7. Sign up to an online course together
Online learning can be challenging but if you've got a friend doing it alongside you, you're more likely to stay the course (literally!). Upskilling can also benefit you in the workplace if you are looking for ways to boost your career.
You can find free online courses – known as Massive Open Online Courses (MOOCs) at the Good Universities Guide, or check out TAFE's current online course offerings to find something you're both interested in.
So many online activities, so little time – it's true that staying connected and challenging your mind and body is easier than it's ever been.
And when you have no choice but to stay at home for a short time, making use of all the apps and online offerings out there can only benefit your mental and physical health.
We hope you'll consider calling a pal and putting some of these ideas on your must-do list!
15 May 2020