Do you really have to walk 10,000 steps per day?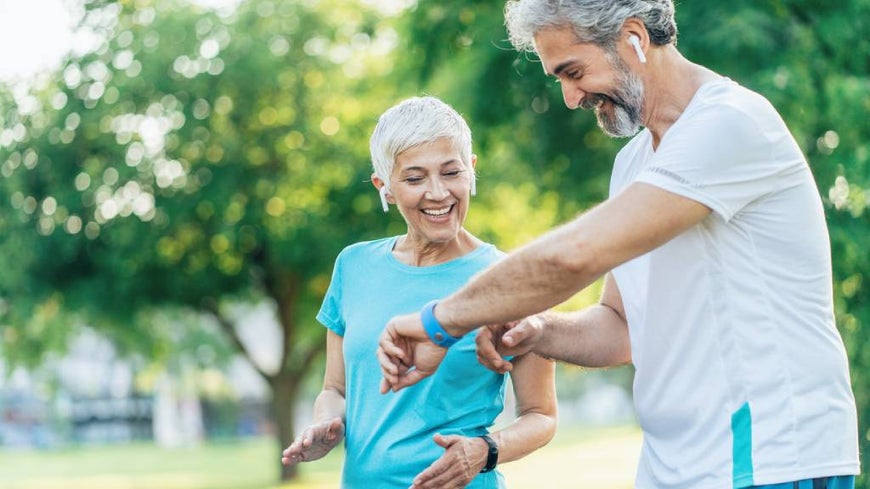 Written by Alex Speed for Australian Seniors.
The daily walking exercise goal of 10,000 steps a day is fervently followed around the globe – but its origins may surprise you.
The popular '10,000 steps a day' for health campaign began when a Japanese company designed the world's first wearable pedometer in 1964 in the run-up to the Tokyo Olympics. It was called Manpo-kei (10,000 step meter). Experts today say there was little evidence then – or now – that 10,000 steps is the optimal goal for health. Rather, this figure was apparently settled upon in 1964 given the average Japanese adult walked 3,500 to 5,000 steps a day.
According to Australia's Physical Activity and Sedentary Behaviour Guidelines, for good health, Australian adults aged 18-64 need two-and-a-half to five hours a week of moderate intensity physical activity, and over 65s should aim for 30 minutes a day. Half an hour of brisk walking equates to about 3,000 to 4,000 steps.
The guidelines suggest that if you can do more than 30 minutes, you will get extra benefits. Another suggestion is to incorporate different types of activities into your plan and that you should aim to reduce the time you spend sitting down. Make sure you get up and walk around or stretch as often as you can. Setting a timer for this can be handy, especially if you're desk bound or hanging out at home.
But 10,000 steps a day is a great aim, too. Lachlan Bosi, manager of fitness and community programs at Macquarie University, sees this figure as a useful aspirational benchmark. "Increasing your step output increases your general health and life expectancy," he says. "Many people aspire to reach 10,000 steps a day – but anything over 7,500 and you are doing well."
Lachlan's tips
Take walking phone calls instead of sitting in the house.
Get off the train or bus two stops before your usual spot, and walk.
Don't worry about daily numbers. "It is better to achieve 7,000 steps Monday to Sunday as opposed to clocking 10,000 Monday to Friday and only 200 on Saturday and Sunday. Consistency is key."
Seniors Health Insurance has four levels of Hospital cover and four levels of Extras cover, we have health insurance solutions to suit most circumstances and budgets.
9 Jun 2021