What happens to your social media profile after you die?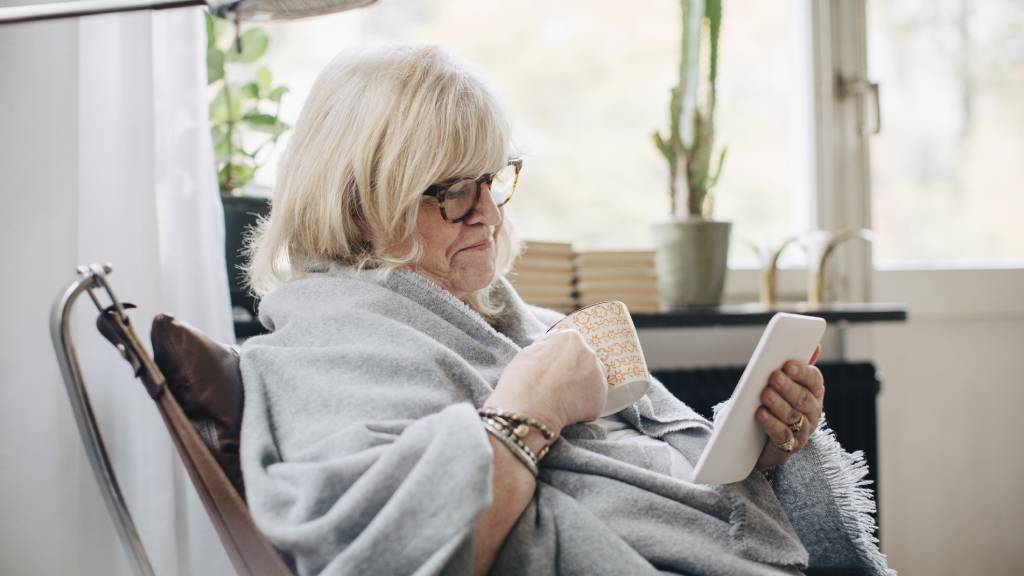 Written by Jane Worthington for Australian Seniors.
Most people have thought about their funeral arrangements and understand the importance of writing a will. But according to the Australian Seniors Series: Inheritance Insights report, 81% do not have a plan of what would happen to their digital assets after they pass.
It's a situation that can prove distressing for the family and friends we leave behind. "After a loved one has passed away it can be disquieting to see a message crop up on their social media," says Rhys Roberts, senior partner at Roberts Gray Lawyers in Australia.
"Last year, I had just come home from the funeral of a friend and received a [computer-generated] invite from him on LinkedIn. I spent a lot of time helping his widow deactivate his account."
How do I create a plan or will for my digital assets?
He says in some cases, clients of deceased business owners can also be left in the lurch. "In one instance last year, more than US$250 million [AU$370 million] in cryptocurrency was frozen in the user accounts of the cryptocurrency exchange Quadriga, after the founder, the only one with the password, died suddenly.
"That's why a 'digital will' is also important for anyone with digital assets such as Bitcoin, cryptocurrency or crowd-sourced finance."
Australian digital strategist Xavier Murtagh says many people don't have a plan for their digital assets until it's too late. "Hackers can also target death notices in local papers to get into accounts, and there are cases where scammers use deceased people's social media accounts to steal and sell personal information."
Expert advice on how to deactivate your online presence
Here are some features you can use on social media to ensure your account can be closed easily.
Tips for preparing your Facebook profile
Add a trusted family member or friend to act as your legacy contact by opening Facebook on your computer, then going to 'Settings', and then 'Memorialisation settings'. Type in the name of the person you wish to nominate as your legacy contact (they must be a Facebook friend).
After your death, the legacy contact can choose for your account to become memorialised – photos and posts will stay visible and tributes can be placed. They can also close your account; you should let them know your wishes. Or, if you are certain you don't want your account to be memorialised, you can also instruct Facebook to permanently delete your account after your death. Again, go to 'Memorialisation settings'.
How to deactivate a LinkedIn account
To deactivate someone else's account, go to linkedin.com, search 'Deceased member' on the help page, and fill in the online form. "You will need the member's name, URL to their profile, their last place of work, their email address, your relationship to them, the date of death and a link to their obituary," says Xavier. To assist, you could fill in your account details on the online form now, and pass a printout of it to a trusted loved one to act after your death.
How to deactivate a Google account
"Google offers an Inactive Account Manager, which allows you to choose multiple executors of your account, and you can choose who to notify and what to share," Xavier says. To set it up, go to support.google.com/accounts and search 'Inactive Account Manager'.
Memorialising Twitter accounts and deactivation
"In 2020 Twitter is looking at how it can memorialise accounts for users. Until then, a family member can request account deactivation when proof of death is provided, along with the living person's ID," says Xavier.
Fast facts on technology and social media use in the over 50s
According to the Australian Seniors Series: Seniors and Technology;
80% of Australians over 50 say they use social media platforms.
Three in five (59%) of us proudly identify as tech-savvy.
We spend an average of 12 hours per week on social media platforms
10 Nov 2020