Has Covid-19 made you rethink retirement?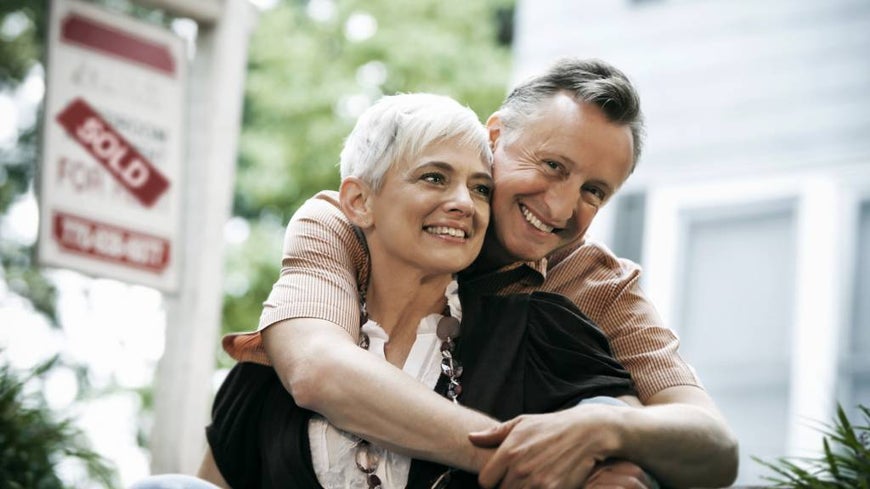 Written by Beverley Hadgraft for Australian Seniors.
When Joanna Johnston, 60, bought her new Sydney flat, she opened the windows overlooking the beach and announced: "I've got 20 more good summers." Friends were taken aback but, as she explained, she was planning for 20 more years in which to embrace all the fun and adventures she wanted.
She didn't expect her later years to be miserable, but neither did she expect to spend them on the ski slopes. Covid-19 had demonstrated that she could survive by working only one day a week, and reminded her of the importance of friends and family. In what Jane Fonda has described as 'the third act of life', Joanna was determined to make the most of every moment.
The seismic shift of recent times has impacted the outlook of many like Joanna, according to The Quality of Life 2022 Report, which surveyed more than 5,000 Australians aged over 50 to understand their definition of a happy, secure, fulfilled life, and to discover how and what they're planning for in the years ahead of this 'new normal'.
Many had travel dreams smashed during the pandemic, while others were hit with the realisation they were now vulnerable when it came to their health. The impact of social isolation, meanwhile, meant 43% put a higher priority on spending time with loved ones.
Taking stock of life
"The pandemic has forced everyone to become more aware of their mortality, with many taking stock of their life circumstances and reprioritising the things that matter to them," says Dr Carly Johnco, deputy director of the Centre for Ageing, Cognition and Wellbeing at Macquarie University.
The Quality of Life 2022 Report, commissioned by Australian Seniors in partnership with consumer research group CoreData, also discovered the pandemic has strengthened the resolve of retirees to remain in their own homes. The issues that occurred in nursing homes during the outbreak means only 1 in 10 would embrace the possibility of moving to a nursing home, with 94% believing independent living to be very or extremely important.
About 28% think that could be achieved by moving into a retirement village, but most (54%) want to stay with their established community and family, supported by some sort of home care.
However, there's a problem: a concerning 90% find the aged care system complex and hard to navigate. The majority don't know how it's organised or paid for and want more guidance arranging home care and retirement options. A massive 96% want fundamental improvements to the aged care system, while 93% are concerned about the quality of life that aged care facilities provide – a damning verdict on such an essential service.
But it's never been so important to make plans for your retirement, despite the fact that many admit they find it tough to accept they might need support. Dr Johnco warns: "Avoiding retirement planning can result in poorer outcomes."
Tackling tough topics: social, housing, and finances after Covid-19
She advises breaking conversations with family, friends and advisers into separate topics – whether financial, health, social or housing – to make things easier. Ask for help collecting information, then make time to chat about it. "This can also help keep planning on track and avoid the urge to give up when it gets hard," she says.
While some outcomes are more difficult to plan for, we all know we're going to need money – yet nearly 2 in 3 seniors have only vague or no financial plans in place and only 1 in 7 have documented or professional plans.
It's perhaps not surprising, therefore, that while 46% of those who had already retired believe they're living comfortably, 1 in 2 admit they're already having to make compromises to their quality of life due to modest spending.
However, while the majority of retirees admit they struggle with emotional changes associated with retirement, they're clear about the confidence drivers that provide the antidote to this. These include finding a sense of purpose and the options to fulfil that purpose, feeling valued, managing negative thoughts and having plans to fill their time constructively.
The changing faces of retirement
The fresh starter Grandmother-of-three Mary-Anne Bennett, 57, from Morphett Vale, South Australia, had worked as a cleaner for 30 years while she brought up four children, but then developed chronic pain, fatigue, and insomnia. "My GP just told me to take painkillers, but then I read an article about fibromyalgia and nearly jumped out of my chair. It was like reading my own story," she says.
"I was so relieved that I finally knew what it was, but when I saw a specialist, he just fobbed me off and put me on drugs that did nothing. Soon afterwards I saw a photo of me at my son's 30th birthday and I looked about 70. I felt it, too."
But Mary-Anne wasn't going to be defeated. "If no-one else would cure me, I'd do it myself," she says. "I enrolled in a university degree in nutrition a month after my 50th birthday. I was terrified, as I hadn't studied since I'd fallen pregnant with my daughter at 16, but fear wasn't going to hold me back."
She transformed her diet and completed her Bachelor of Health Science in 2018, the year her husband Rick, now 66, retired. "We'd been planning to go around Australia in our little boat as grey nomads, but I knew I had to help others, so I set up a business, Adelaide Nutrition & Wellbeing, and have helped hundreds of clients. Soon I'll be making twice what I did when I was cleaning. In fact, these days, Rick does our cleaning while I'm at work!
"I wouldn't have had the confidence to set up a business when I was younger," she admits. "But, at 57, I have life experience, I'm financially secure and braver when it comes to taking risks. I'm staggered – and proud – when I think about how much my life has changed since I turned 50. I've always said: you don't know if you don't try."
The tree changers Sue Palmer, 58, had lived in Sydney with her husband, Alistair, 60, for over two decades, but last year, when her mother became ill and later died, she spent seven months in Beechworth, north-east Victoria, where she'd grown up. "It's such a gorgeous area with a real sense of community that an idea started forming in my head," she says. "Al had always dreamed of making wine, so when a two-acre property with a vineyard and a cottage in the tiny hamlet of Stanley came onto the market, we both just knew we had to grasp the opportunity."
The couple viewed the property on a Wednesday and owned it less than a week later. "All the ducks lined up for us. We moved into Mum's old house and kept the rental business going in the new one. Neither of us know anything about running a vineyard, so we're learning from scratch by speaking to others in the trade and doing courses."
Moving away from their friends and giving up her job teaching Japanese were the hardest parts of their tree change, says Sue. "But country folk are so welcoming and there's a real sense of community in Beechworth. People say hello when you pass them in the street. We're both too young to be giving up work," she adds. "I believe strongly that you have to follow your dream and that life's about having a go."
Want to know more? Read the report!
The Quality of Life 2022 report forms part of the Australian Seniors Series, which explores the subject matters most important to our senior community. Surveying 5,000 Australians over 50, this in-depth study explores how our community has re-prioritised our lives since the pandemic and what this means for retirement planning.
23 Aug 2022