A guide to understanding funeral insurance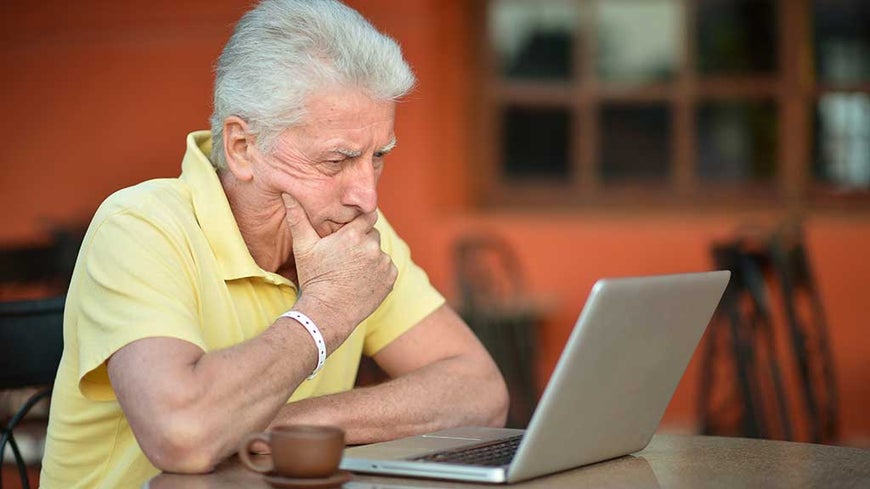 Funeral insurance is a lump sum of money paid to your family to cover your funeral costs and any other expenses when you pass away.* This is an important way to plan ahead as it ensures your family won't be left with the added financial stress during an already difficult time.
A funeral can cost anywhere from $4,000 upwards, with some costing as much as $15,000. That can be difficult for your loved ones to afford should the worst happen, which is why funeral insurance is essential for those concerned about their family's finances when they're gone.
How funeral insurance works
Funeral insurance works much the same way as other insurance policies – you pay a premium based on your level of cover and age. Most funeral insurance policies range between $3,000 and $15,000 cover.
Any Australian resident aged 40–79 is guaranteed acceptance with Seniors Funeral Insurance. You can choose between a single plan for yourself, or a joint plan to include your spouse or partner.
This money is paid out to your nominated beneficiaries shortly after you pass away so they can use it to carry out your funeral or any other final wishes. However, the processing time for claims varies depending on your provider. With Seniors Funeral Insurance, your family will be paid as soon as completed documents are received – usually within one business day.
What to look out for
Some funeral insurance policies can feel restrictive since your benefit amount is only paid out when you pass away. That's why Seniors Funeral Insurance also covers diagnosis of a terminal illness1, meaning you will receive the benefit amount paid to you. Plus, you also have the option to end cover and cash out your policy when you turn 85, giving you a lump-sum payment of 75% of your cover amount2. This means you have more flexibility in case your personal situation changes.
If you decide to keep your policy past your 85th birthday, you will no longer need to pay any premiums, and your cover will increase by 25%.
You can read more about comparing policies on our funeral insurance comparison guide.
Why take out funeral insurance?
In most instances, your Next of Kin (spouse, child, parent, legal partner or sibling) is responsible for arranging and paying for your funeral, and the cost of a funeral will vary depending on selections made by the family.
Funeral directors usually ask for an up-front deposit, with the full fee due immediately after the funeral. This can cause pressure on the family. Funeral insurance takes this pressure off, protecting your family from financial stress.
What are some of the funeral costs covered?
The good news with Seniors Funeral Insurance is that it offers a lump sum payment of up to $15,000. What your family spends this money on is up to them, meaning your funeral can be arranged to suit your specific requirements.
Here's an itemised breakdown of common funeral costs which will need to be considered.
| | |
| --- | --- |
| Item Description | Cost |
| Service fee | from $2,000 |
| Flowers | from $100 |
| Transport of mourners | from $330 per car |
| Minister and organist fees | from $500 |
| Removal of body | $300 |
| Preservation of body | $210 |
| Burial (basic service) | from $8,048 |
| Coffin/casket | from $800 to $10,000+ |
| Cemetery/grave fees (includes opening and may include plaque) single or double | from $3,500+ |
| Cremation (basic service) | from $3,108 |
| Disposal of ashes via wall, niche, urn, rose garden | from $1,200 |
To find out how much your funeral might cost, try our handy funeral cost calculator.
Could your loved ones afford the funeral they would want for you? By choosing the right type of insurance, you can help them meet their immediate financial needs, so paying for a funeral becomes one less thing to worry about.
When considering funeral insurance, talk to your family about what you would like from your funeral such as cremation or burial, casket choice, flowers and service.
To find out more about how Australian Seniors provides peace of mind for you and your loved ones, call our friendly, Australia-based team on 1300 078 596 or request a quick quote now.
30 Jan 2020