Benefits of livestreaming a funeral service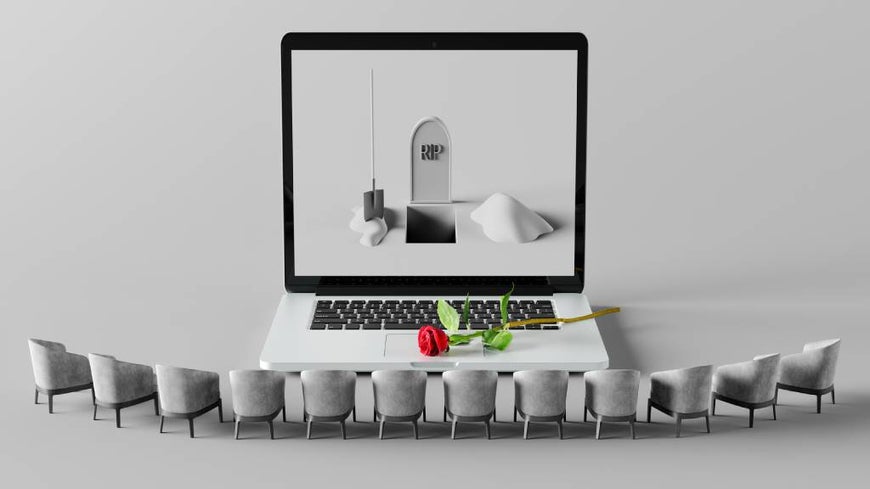 Written by James Jennings for Australian Seniors.
Having to miss someone's wedding can be annoying, but being unable to attend the funeral of someone you care about can be far worse – it's heartbreaking. Of all the social interactions and shared experiences we've missed out on because of COVID-19 restrictions over the past two years, few were as distressing as being unable to attend a funeral because of border closures or reduced guest numbers.
Technology came to the rescue for many people, with livestreamed funeral services becoming the new normal. For a nation such as Australia, where the cost of travel can be prohibitive and many of us have overseas friends and relatives, there are significant benefits that seem set to continue once life gets back to normal.
Webcasting of funerals is on the rise
Funeral director Jake Howes of George Hartnett Metropolitan Funerals in Kelvin Grove, Queensland, says his business had already implemented webcasting in early 2020 – before the pandemic struck – for mourners based interstate or overseas. "A lot of our branches were going through a big renovation and we were upgrading our media systems," says Jake. The new technology was part of the upgrade for a range of reasons.
"Families are looking for more media options and technology is becoming a bigger part of funerals. People want videos, they want streaming, they want people to be able to talk from overseas at the funeral. We just saw the writing on the wall."
Having only livestreamed a couple of funerals prior to the pandemic, Jake estimates that one in three services now request it in some form, with three tiers of coverage available. "The lower end of the scale starts at $440 including GST, and that involves someone setting up a camera in the corner at the service to make the funeral available for livestream and download later on," says Jake.
"The next level up is for people who want to include a slideshow of photos and videos to make a mini-memorial page and make it more of a multimedia experience. At the higher end, you have people with multiple cameras getting different angles and they edit the footage afterwards into a very professional-looking video. Prices can go as high as $800, but the average spend is around $500 to $600," he says.
Watching funerals remotely
Sydneysider Timothy Gill, 55, streamed his mother Fay's funeral from Queensland due to the 2021 border closures. While at first reluctant to watch remotely, he is glad the option was available.
"It was actually very impactful and inclusive," he says. "We treated it as if we were there: I shaved and wore my suit and we watched with friends who put on a tea afterwards so it felt quite 'normal'. If you can't be there, it is a good back-up."
Although remote attendees are able to deliver a eulogy from home if need be, most will simply watch the service, which is as simple as clicking a link on an email. "People can watch it from their phone, they can watch on their computer and they can watch it on a TV, as long as they have access to their email," says Jake. "All they need to do is click a link and it will take them straight to a web page. It's just like watching a YouTube video, which has the option to be password protected."
Livestreaming funerals can be helpful to those not able to attend
Jake says most people's faces "light up" when they realise livestreaming is available. "I think it's a great idea for people that are wanting to include others," he says. "While it can be tricky or seem undignified to involve technology with your loved one's service, it's a way for you to keep that memory forever, and it's hard to realise how important that may be in the moment.
"I recommend everyone keep that memory – you'd rather have it and not need it, than need it and not have it."
23 Jun 2022