Employment options for people over 60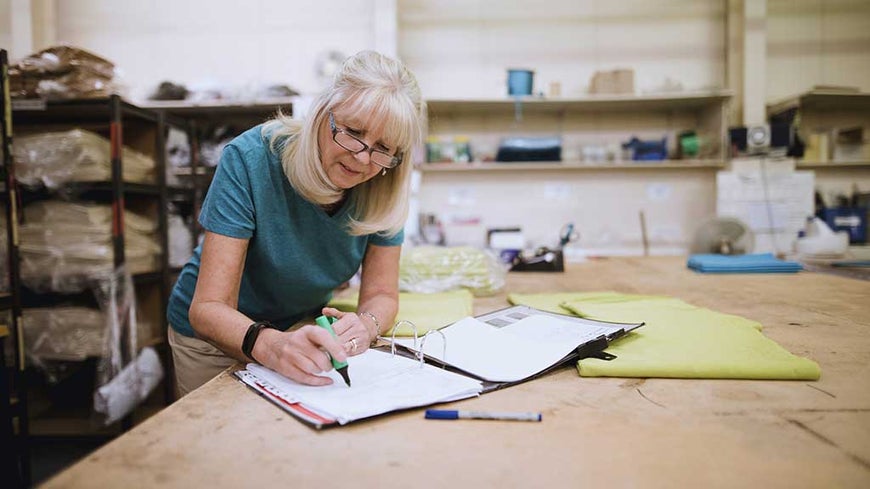 Although retirement is traditionally the time when you stop working, many retirees choose to incorporate a healthy work schedule into their plans.
The benefits of continuing to spend part of your time at work are great, with ongoing employment generally associated with better health and wellbeing.1 Work can also add a sense of purpose to your life and extend your social network. Of course, there's also the added cash benefit to supplement your retirement income.
Did you know: 34% of full-time Australian workers intend to move into part-time work before retiring.2
Best jobs for retirees
Once retired, you'll likely want a job that's flexible and can fit around the other things in your life. While it may be more difficult to find a job due to a younger workforce, there are plenty of jobs which are well suited to your age and lifestyle. You could focus on these to increase your chances of finding work3:
Sales assistant.
Call centre operator.
Market researcher.
Bookkeeper.
Industry trainer.
Delivery driver.
Uber driver.
Ready to start looking?
Once you've made up your mind to re-enter the workforce, you may wonder where to start. There are plenty of paths to finding the employment you're after:
Approach your former employer: With previous experience, your former employer knows they're getting someone who can do the job and may be willing to discuss a new type of arrangement to fit in with your retirement and their needs.
Network: Reach out to former colleagues, friends and relatives. Let them know what you're looking for and what you can offer. Having a personal connection can help you land a job before the hiring process begins.
Jobs boards: Start searching for your ideal job on one of Australia's many online jobs boards, such as LinkedIn, APS Jobs, CareerOne, Indeed, SEEK, Adzuna, or Gumtree jobs.
Niche jobs boards: A niche jobs board, covering your industry, part-time and seasonal work or jobs for older Australians, can also help you spot more relevant opportunities. Popular mediums include Older Workers and Grey Nomads Jobs.
Look locally: Looking for job ads in windows around town and asking local businesses for opportunities is another tried-and-tested way to pick up some work.
Start a consultancy: Many professionals can now work on their own terms thanks to platforms that match their skills with project-based work. Crowd & Co, Commtract and Expert360 are three popular platforms that operate in this space.
Platforms like these allow you to register for an account online and upload your CV, connecting you with project-based work aligned with your skillset. One of the big benefits of this type of work is that you can connect with businesses and jobs that spark your interest, while bringing years of wisdom and knowledge to new jobs and new challenges.
Standing out from the crowd
When applying for a job, it always helps to think about how you can stand out from the other applicants.
To start, make sure your CV is up-to-date, error-free and succinct. A maximum of three pages is suitable for most people. Go with a clean and modern font, ensure there's plenty of white space on the page and avoid inclusions such as marital status and date of birth – these are no longer relevant on a CV.
It's also useful to tailor your CV and cover letter for each job. Look closely at the requirements of the job and place an emphasis on those things in your application. Think about the needs of the employer and how you can meet those needs.
Before arriving at an interview, make sure you've thought about why you're suited to the job, why you want the job, what your winning qualities are and how you can contribute to the company. Be punctual and confident – and get ready to showcase your experience.
There are many jobs out there. Boost your chances of finding the perfect one by trying several of the ideas we've suggested here.
Read more about trends for seniors in the workplace or other ways we can help you stay ahead during retirement.
Australian Seniors does not have a commercial interest or agreement with any providers mentioned in this article.
21 Dec 2018