How to create a memory book: five ways to share your legacy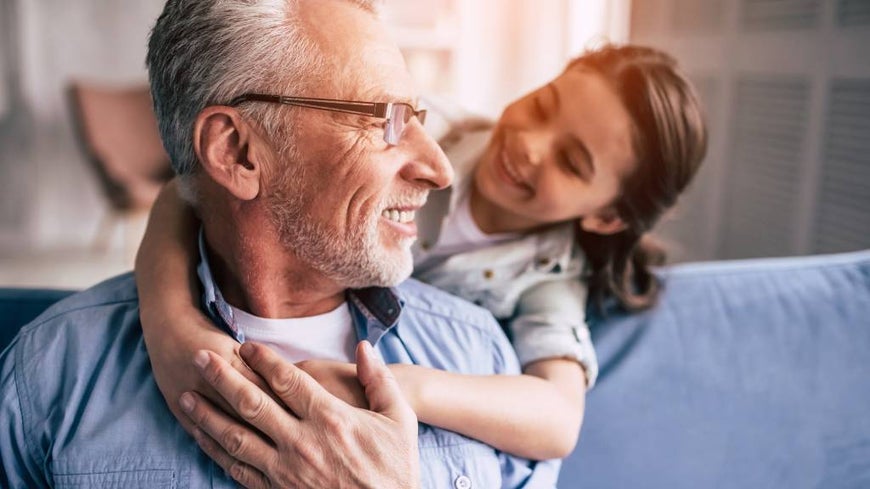 Being able to leave a legacy is something that's close to many of our hearts, especially as we move into our retirement years. And while our national Leaving a Legacy survey found that 86% of us believe it's important to leave a financial legacy for our family, close to eight in 10 of us believe it's more vital to leave a non-financial legacy – whether that's emotional, charitable or environmental.
The most important point to remember is that you don't need to have a family in order to leave behind a positive legacy. Your personal circumstances don't dictate how people will remember you – rather, it's the actions you take that will have the greatest impact on your legacy after you pass.
Here are five creative ways you can do just that, or for a full guide to capturing your personal legacy, download the free Australian Seniors memory book template.
1. Create a memory book
How will you preserve your most treasured memories and life experiences? And more importantly, how will you share these stories with your loved ones when you're no longer able to tell them?
A memory book allows you to collate and share your memories, values, special moments and more with your family and friends. In it, you can include a range of personal information that can be shared with those you hold most dear, even after you pass. A memory book could be digital, or it could be a handmade collage of photos and other keepsakes that mean something to you. Some things you might like to include in it could be:
memories from your early years
key life events
stories about special family and friends
your favourite memories
what you want people to remember about you
Start collating your memories with our free memory book template.
2. Be a role model or mentor
You don't have to be a mother or father to be a role model, and likewise you don't have to be a CEO or business owner to be a mentor. Just based on your life experiences alone, younger generations will want to speak to you and learn from your own major life events.
Many of us feel the same way about leaving a legacy that contributes to the future of younger generations. The Leaving a Legacy survey found that we want to be able to pass down our life learnings so they will develop:
the ability to stand up for their own personal beliefs – 84%
the confidence in overcoming challenges in their personal lives – 84%
the financial know-how or the ability to live within their means – 78%
This is something you can start doing right now by finding people either within your family or your community who are seeking guidance through a mentor.
3. Make personal art
Sometimes words cannot express a certain memory, emotion or feeling – instead it's best conveyed through art. Creating handmade art or crafts for your loved ones gives you the opportunity to represent your stories or your legacy in a different way.
For example, you may want to unpack some of the drawings you did when you were younger and get them touched up and framed for your family, or you may wish to get more hands-on and build timber furniture or carve something for the people who are special to you. Your loved ones will treasure anything that you have made especially for them – they may never receive anything like it again.
4. Be a giver
Many people decide to bequeath their life savings to family and friends after they pass, but being a charitable person isn't only about what you leave behind.
A charitable legacy is important to so many Australians, with 89% of seniors planning to donate their money to charitable organisations and 64% volunteering within the community, according to the Leaving a Legacy survey. You can join them today by volunteering at a range of worthy organisations to make a real difference.
5. Help the environment
Creating a healthy and lasting environment for future generations is very dear to the hearts of many Australian seniors. In fact, the Leaving a Legacy survey found that nine in ten seniors "hope to leave behind a positive environmental legacy by leaving the planet a better place for the younger generations".
Volunteering, environmental-group donations, and just doing your small part by changing your daily habits around food waste and energy use can make a difference – and be a sign to younger generations that you really do care about helping the environment.
So how would you like to be remembered? Is it through a financial, emotional, social, charitable or environmental legacy, or something different altogether? While you sit down and start thinking about your legacy, take the time to think about your life and how you would like people to remember you after you pass, and how they'll cope with your loss.
Help ease the burden on your family by ensuring your funeral expenses are covered. Having funeral insurance can help make the process easier for your loved ones during an already difficult time and they can focus on remembering the good times you had together.
4 Oct 2019